Many successful businesses reach a stage where transformational expansion to take it to the next level, whether that might be developing the next version of a product or setting up a Sales and Marketing team, can't be funded fast enough through sales income. Equity crowdfunding, through which backers invest in businesses for a share of the equity, has opened a door for a new generation of entrepreneurs.
Prior to crowdfunding, a key source of startup business investment was often a bank loan, though these are hard to come by for a business that does not have a trading history and some evidence of future orders. Venture Capitalists often work to minimum sums that exceed the seed investment amounts that startups are looking for. Yet the money available from "friends and family" is often not enough. This could leave an entrepreneur with few options other than to gamble by loading up expensive debt on credit cards. Relatively high interest charges could lead down a slippery slope ending in personal bankruptcy or a forced sale of assets – which might include the family home.
In the UK the Government has encouraged a relatively low level of involvement from the financial regulators which has led to a flourishing equity crowdfunding marketplace. Another incentive to support UK entrepreneurship is the generous tax benefits available to investors, explained here on the Seedrs platform .  These benefits not only compensate investors for most of their losses if the businesses they back fail to survive, they also shelter future income from successful investments from a full tax liability.
In recent years many startups have used equity crowdfunding to successfully raise funds for businesses of all stages and sizes. One such business is Borrow a Boat, who describe themselves as "an Airbnb for boat owners." They have used two rounds of equity crowdfunding on the Crowdcube platform, first raising almost £470,000 in late 2017 and then almost £1.5m in December 2018. They are one of the five final nominees in the BOLD Awards crowdfunding category.
Importantly, equity crowdfunding can deliver more than just the capital investment that a business needs. Here are five additional benefits that equity crowdfunding platforms can offer entrepreneurs.
1. Good crowdfunding is good marketing
Businesses raising funding through equity crowdfunding cannot rely solely on their crowdfunding platform to promote their investment opportunity. Sure, each platform has a network of signed-up investors, and some startups have a database of customers to promote their equity offer to. But there will still be a large marketing push needed to convince the existing audiences to invest and to extend news of it to a new, wider audience.
The platforms operate an 'all or nothing' policy so have a vested interest in successful raises. They provide marketing support (at a price) that can include extensive PR, digital and social media marketing, and even access to deals on paid-for out-of-home advertising. All this helps the startups to not only attract investors but also acquire customers and raise their brand awareness during the process.
2. Crowdfunding improves customer retention and creates brand ambassadors
Equity crowdfunding is a virtuous circle whereby customers can become investors and investors can become customers – sometimes the most valuable ones. They have a vested interest in the success of a company and often climb the "brand loyalty ladder" to actively promote the business to other potential customers.
Chapel Down is the largest maker of English sparkling wine. Even though they were listed on a junior stock exchange and had VCs queuing up to invest in their business, they ran equity crowdfunding in 2014 and raised £3.95m in 24 days. What they also gained was 1,470 investors who would support the brand through word-of-mouth recommendation and show their brand preference at every gift-giving opportunity, That was "priceless," CEO Frazer Thompson once told me, and something no VC could ever provide him with.
3. Reach a broad spectrum of investors
The "crowd" involved with an equity crowdfunding platform encompasses a diverse range of investor types which would not be the case if an entrepreneur was to go down more traditional routes of raising capital.
A crowdfunding platform's "crowd" can include a mixture of VCs, Angel Investors, Family Offices, HNWIs, and institutional and intermediary partners, to put alongside each entrepreneurs' friends, family, and existing customers.
4. Crowdfunding validates a business
A rule of thumb has evolved that to be successful an equity crowdfunding round should reach 30% of its financial target through pre-selling before going public, as the Scandinavian platform Invesdor explains to potential users.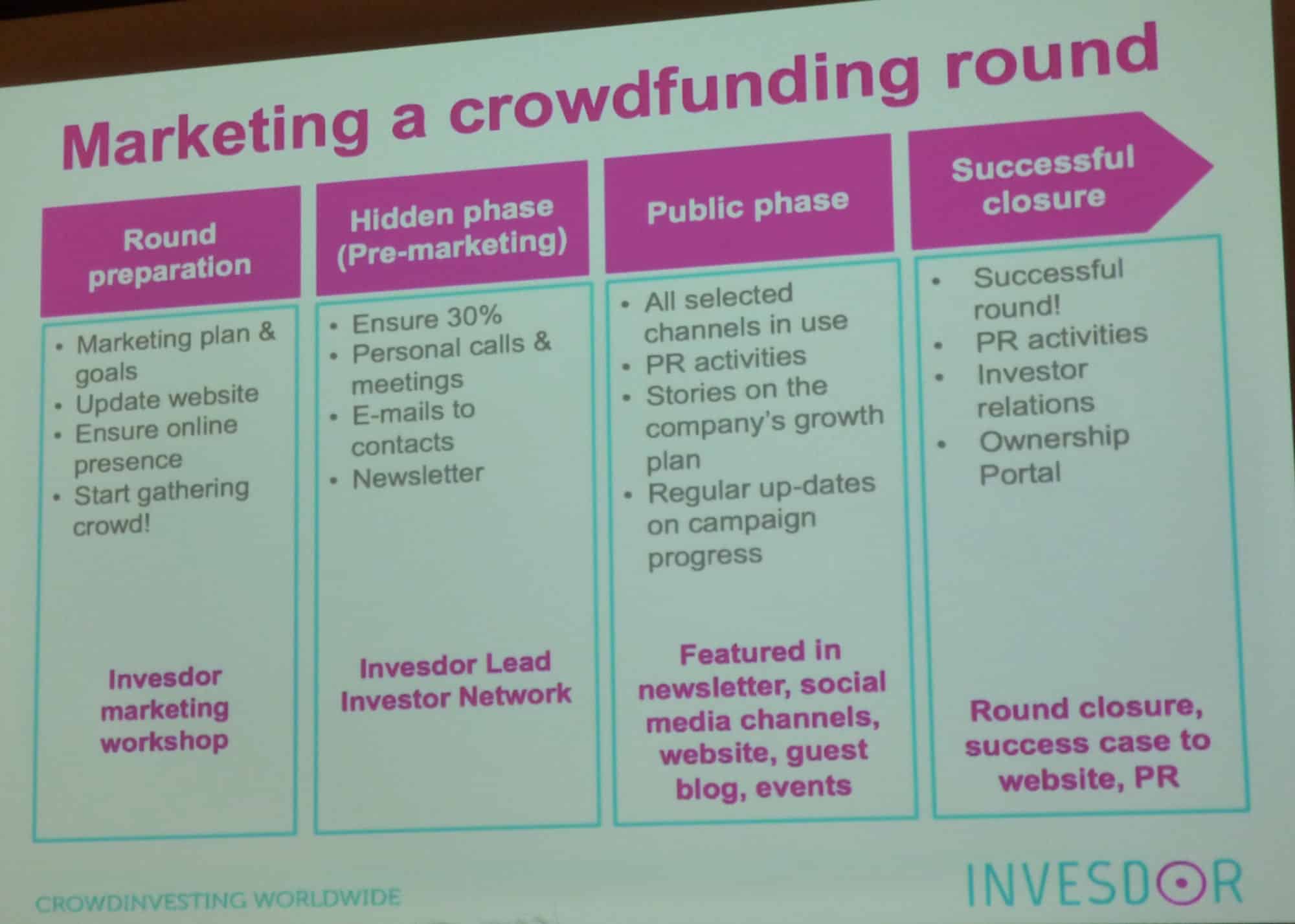 The SyndicateRoom platform actually makes it a formal condition of going ahead with them that an entrepreneur must have a cornerstone backer who will invest at least 25% of the initial financial target. Incidentally, their exclusive USP among UK equity crowdfunding platforms is that they are licensed by the London Stock Exchange and can thus work with a business right from an earliest round of seed investment to an IPO.
Once an equity crowdfunding project goes public and these early guarantees of investment appear to fly in so quickly it gives vital confidence to other members of 'the crowd' who may have never even heard of the company or met any of its management team.
Entrepreneurs using crowdfunding also receive frequent feedback and analysis on their business, growth and exit plans, by investors carrying out their own due diligence prior to investing, which can be invaluable in a company's success.
5. Get support throught the company's lifetime
Businesses that have used crowdfunding can continue to receive support from their investors, from the platform they used, and from other successfully funded businesses they meet along the way.
Last summer, a craft brewery I have invested in organised a social event exclusively for its 1,000-plus investors. It was a way for the brewery founder to say Thank You, an opportunity for us investors to visit the new brewery we had helped fund, and a day to strengthen relationships all round. A large whiteboard and pens were available for numerous investors to offer not only comments on the products but help in all manner of professional sectors.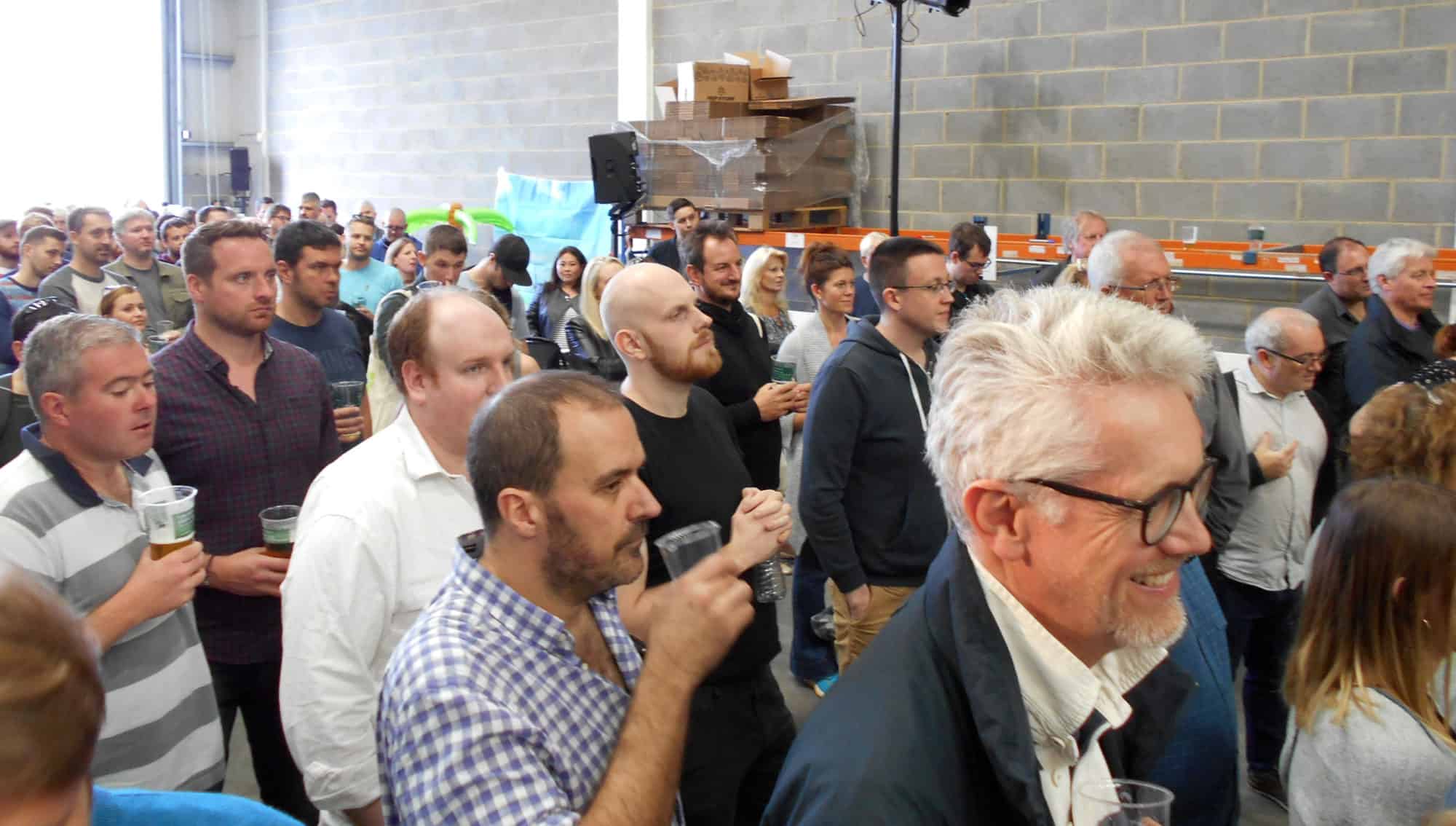 More formally, the Seedrs platform has created a community of successfully funded companies which they call their Seedrs Alumni Club. Through the club they maintain links with the businesses as they continue their journey beyond their raise, offering significant value to entrepreneurs through access to exclusive deals and resources to guide their business to further success. This includes support from Amazon Web Services, Amazon Launchpad, and payment facilitator Stripe, to provide technical help and marketing resources for businesses to scale and grow.
 As they do continue to grow, alumni businesses will most likely need to gain further funding and the ongoing support from the crowdfunding platform continues here with many returning to the same platform for further rounds of funding. In 2018, 71 Seedrs Alumni ran further equity crowdfunding campaigns on the Seedrs platform.
Crowdcube calls their equivalent group of post-raise companies The Funded Club.
The value equity crowdfunding platforms offers businesses after raising capital can be equally as important as the value it adds while raising funds.
Entries in the BOLD Awards crowdfunding category all had to show what they had achieved beyond reaching their financial target, and you can see the final five nominees here. The winners of all 12 categories will be announced at an award ceremony held at H-FARM near Venice, Italy, on April 5 2019.