We are exposed to a myriad of news and updates worldwide. As the crowd becomes more involved in providing information, adopting that 'upload mindset' coined by Will Merritt of Zooppa, access to all kinds of data is a few taps and clicks away. Other readers even use news aggregator apps like Pocket, Pulse, Flipboard, and Reverb and many among others to streamline and filter topics and news. It's because data is moving fast and exponentially.
And when citizen engagement, crowd intelligence, mass collaboration, and online communities come into the scene—these are also slices within the 14 parts of the crowd economy landscape—they are shaping the future of journalism and media. In retrospect, one of the key highlights of CSW Global 2015; capping her keynote, Maria Ressa of Rappler, Philippines' social news network said, "Today, with the crowd and transparency, now is a wonderful time to be a journalist." Here's why.
Google News Lab – Better reporting and insightful storytelling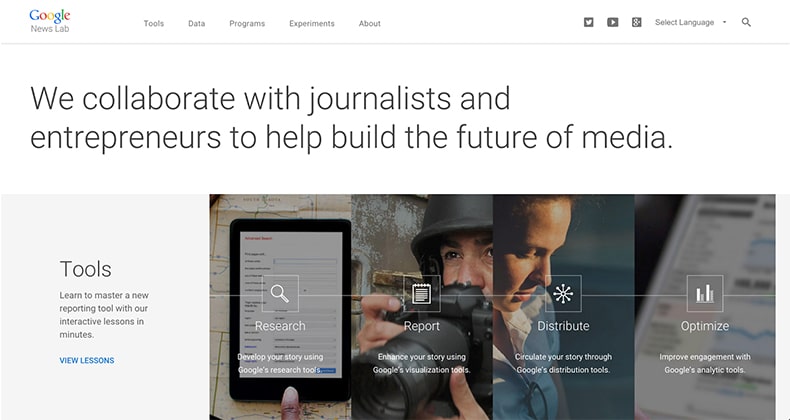 Last week, Google announced its own crowdsourced news platform dubbed News Lab as part of their efforts "to empower innovation at the intersection of technology and media."
Scouting for real-time stories, updates, and breaking news is much easier and systematize for journalists worldwide. They can use Google's tools for better reporting, data for insightful storytelling and programs to focus on the future of media, tackling this initiative in three ways.
"There's a revolution in data journalism happening in newsrooms today, as more data sets and more tools for analysis are allowing journalists to create insights that were never before possible," Google said.
Grasswire – first-hand information in real-time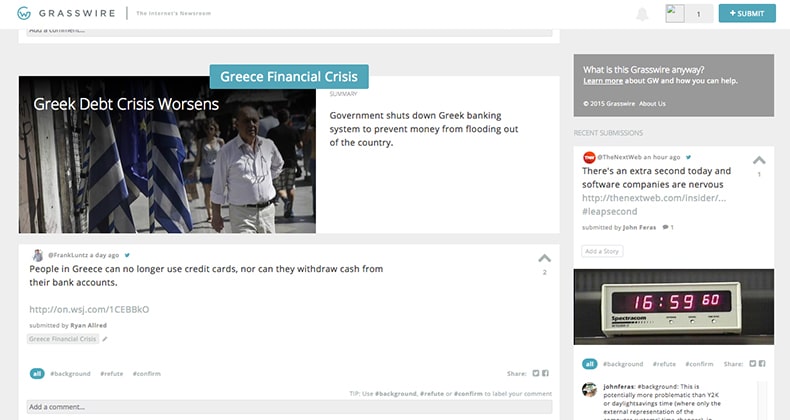 The design looks bleak and simple, but the site itself is rich with content—first-hand information crowdsourced from Twitter users in real-time and verified. Austen Allred, co-founder of Grasswire was inspired to develop the platform after his "minor slipup" as the American Journalism Review (AJR) puts it, when he missed his train out of Shanghai that actually saved his life.
"The bullet train Allred was supposed to be on collided with another train in the Wenzhou area of China's Zhejiang province," AJR wrote. "Of the 1,630 passengers, 40 died, and another 210 were injured." The accident happened in 2011. Unfortunately, the Chinese government made some cover up on the incident, which frustrated Allred in finding first-hand information.
After almost four years, Grasswire was launched, a website that collects real-time information from users for breaking news infused with crowdsourcing model afterward. "It's since grown into a more complex interface, allowing users to curate selected news tweets by voting and verifying information with a fact-checking system," AJR wrote, which made the verification of data open and systematized.
Rappler – Project Agos: a technology for disaster risk reduction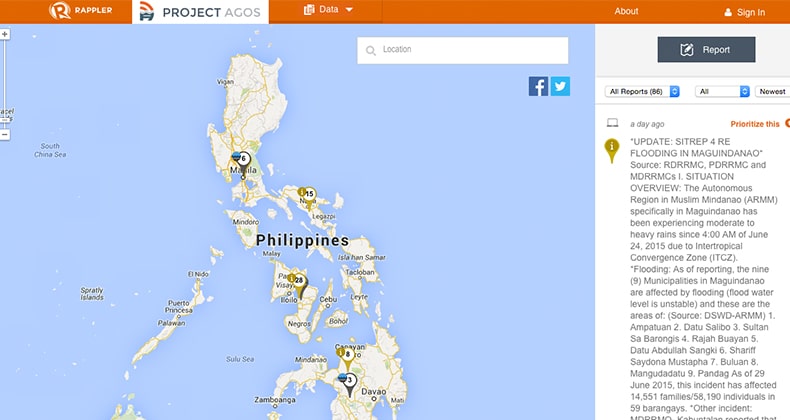 The Philippines is a favorite hub for typhoons. The aftermath of typhoon Haiyan was exceedingly disastrous. But the crowds were steadfast in uploading and sharing information and crowdsourcing became mainstream during the relief operations. Maria Ressa said that they had to educate the netizens to use the appropriate hashtags for years (#nameoftyphoonPH, e.g. #YolandaPH) for typhoons to collect data on social media channels easily.
Education and preparation can mitigate the risks and save lives if we utilize the right technology and act accordingly. In her blog, After Haiyan: Crisis management and beyond, Maria wrote, "We need to educate not just the first responders and local government officials, but more importantly, the people in the path of the storms."
After these things, Rappler partnered with frontline agencies—combining it with top-down approach from the government and bottom-up action civic engagement—launched Project Agos, "an online platform to deal with responses before, during and after typhoons, weather disturbances and disasters." It uses crowdsourcing and machine learning infused with an Artificial Intelligence for Disaster Reduction (AIDR) to get better results from the volunteers or "digital humanitarians" as Dr. Patrick Meier calls them in his book.
China's CCDI app – Crowdsourcing political reports to crack down corruption practices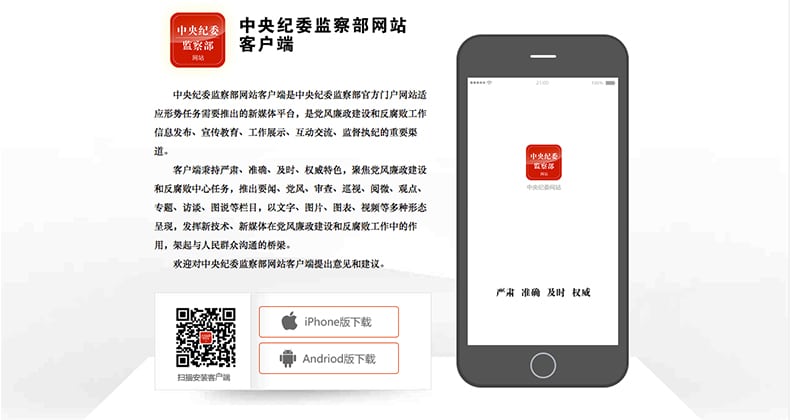 In China, if you want to mitigate or possible, eradicate corrupt practices, then there's an app for that. China launched its own anti-corruption app called, Central Commission for Discipline Inspection Website App, allowing the public to upload text messages, photos and videos of Chinese officials' any corrupt practices.
The platform was released by the government agency, Central Committee for Discipline Inspection. Nervous in case you'll be tracked as a whistleblower? Interestingly, anyone can report anonymously. China Daily said, "the anti-corruption authorities received more than 1,000 public reports, and nearly 70 percent were communicated via snapshots, text messages or videos uploaded," since its released. Kenya has its own version, too, called Ushahidi using crowdmapping, and India's I Paid a Bribe.
Newzulu – share news, publish and get paid
While journalists can get fresh insights from Google News Labs, the crowd can get real-time verified news from Grasswire, and CCDI is open for public, Newzulu crowdsourced news platforms doesn't just invite the crowd to share news, they can also publish and get paid.
It's "a community of over 150,000 professional and citizen journalists who share and break news to the world as it happens," originally based in Sydney. Anyone can submit stories, photos, videos, and even stream live.
Crowdsourced news covers local and global stories, sports, entertainment, and life, to name a few. You can also download the app via App Store or Google Play Store and share the news straight to from your devices.
And what about Europe-based news platforms and apps?
Capping this article, I found other crowdsourced news platforms based in Europe that are now making a global impact. Internews Europe, a non-profit organization, aims to democratize the access of news worldwide; it works cooperatively with the Internews Network based in California. It's all about crowdsourcing local news for a global change, a platform for local media to be heard.
On the other hand, Paris-based Netatmo, a company that provides home weather sensors recently partnered with the Japan-based company, Weathernews for crowdsourced weather forecasts. TechCrunch wrote, "Tomohiro Ishibashi, director of Weathernews, says one of its goals is to become the largest crowdsourced weather company in the world, providing forecasts for consumers as well as enterprise clients," an alternative to traditional weather stations (although they are still irreplaceable) via crowdsourced data from smartphones and other devices with sensors.
Scouting for more sources and platforms, Belgium has an independent crowdsourced news platform dubbed Journalismfund.eu, it's an "an independent non‐profit organisation established with the purpose of promoting quality cross-border and in-depth journalism in Europe."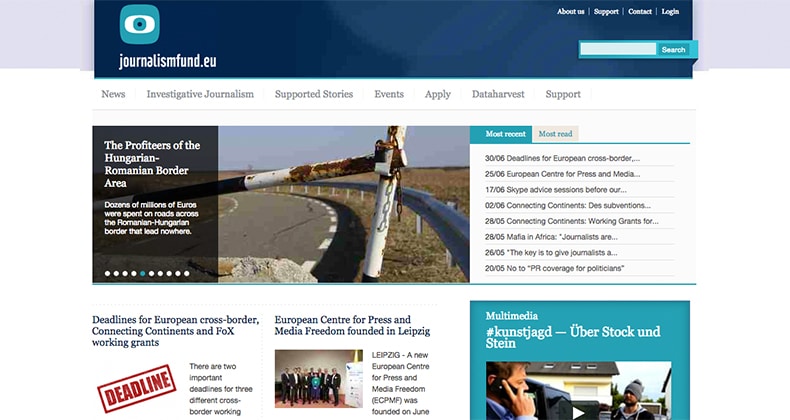 Above all, while these platforms power the data, the crowds are the most important part of the picture. Imagine the exponential effect as the crowd collides with technology, journalism, and media. Can you think of other crowdsourced platforms that can contribute to the future of media?
Can you think of other crowdsourced news platforms that can contribute to the future of media?
[Photo credit via Deposit Photos]
There's more to talk about when it comes to future technology and crowdsourcing business models. Europe is brimming with innovation, embracing the new economy we've dubbed as the crowd economy. In our weeklong conference in Brussels, October 19-23, 2015, you'll learn more about crowd applications, from smart cities to government among many others.