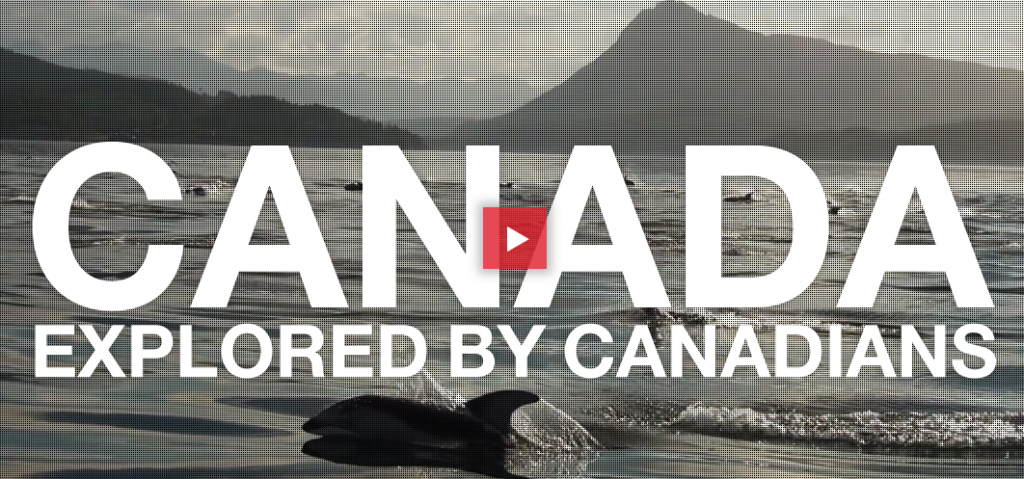 The Canada Tourism Commission wanted to bring a fresh perspective to its "Visit Canada" pitch and they turned to the team that knows Canada best – Citizens. The Canadian Tourism Commission (CTC) challenged 35 million Canadians to capture their country on film – and the result was a video of what Canadians love about Canada!
This summer the Canadian Tourism Commission (CTC) turned to 35 million directors aka Canadian citizens to take on the job of promoting their own country. Who better to send a global invitation to travelers than the people who welcome millions of visitors each year?
"We invited Canadians to pick up their cameras and share some of Canada's best travel experiences with the world."
The response was overwhelming; they received more than 65 hours of footage and 7,000 photographs from across the country. After receiving thousands of outstanding submissions, the CTC selected the winners and assembled a short video, set to an incredible track from Yukon Blonde, that combines inspiring clips from across Canada. The final cut of this video is being aired internationally, supporting the Canadian Tourism Commission in its mission to promote Canada to the world.
Check it out!
The two-minute video above features some of our favorite shots from each of the Canadian provinces and territories—and that's just the tip of the iceberg. To see more amazing photos and videos, explore the gallery.
The Honorable Maxime Bernier, Minister of State (Small Business and Tourism), said,
"In this age of YouTube, Facebook and social media, 35 Million Directors is a creative and compelling project that allows Canadians to invite the world to come to Canada. By powerfully promoting Canada in international markets, we are positioning the Canadian tourism industry to take advantage of growth opportunities while creating jobs in Canada."
Greg Klassen, CTC senior vice-president of Marketing Strategy and Communications said,
"No one knows better than Canadians how to show off this country. That authentic perspective provided us with the fresh and personal glimpse of the Canada we were looking for, one that comes from our roots and is real. We're keeping the momentum going by connecting with communities across Canada and asking them to share the video with their friends and family abroad, extending the invitation as widely as possible."
While crowdsourcing content for its campaign , the CTC achieved multiple goals-
1) Created a buzz among citizens and drew them into the diversity that their country offered, 2) Used the best spokespersons for the job, 3) Unveiled a great video that was genuine, heartfelt and because they used an innovative approach, 4) The CTC got a lot of attention in Canada and abroad.
Win-win situation?