In this age of mass communication and globalisation, levels of commerce, foreign investment and tourism can depend largely on how a country is perceived abroad. Visit Sweden, the country's official travel and tourist information web site, therefore supports many crowdsourcing initiatives to extend Sweden's positive reputation abroad.
One such initiative is Curators of Sweden which puts the country's national Twitter account in the hands of private individuals for a week at a time. When US President Trump recently bewildered the world

with comments about a terror attack in Sweden that hadn't taken place, a 22 year old paralegal worker in Stockholm, Max Karlsson, took it upon himself to use Trump's own favourite social media channel to redress the balance with a series of tweets. He started with this message and then went on to cite positive statistics on crime and employment levels since Sweden began taking in many refugees, making his own international headlines along the way.
The Curators of Sweden project began in 2011 as a joint initiative between Visit Sweden and the Swedish Institute, a government agency with responsibility to spread information about Sweden outside the country.  The project's aim is to crowdsource content that showcases the variety of experiences that people have had in Sweden and thus create interest "for Sweden and everything the country has to offer." Whilst individuals cannot personally apply for the post, involvement in the program is open to anyone living in Sweden or Swedes living abroad who are Twitter users and are nominated online.
Other crowdsourcing initiatives on a national scale have helped support Sweden's elevated position in many sectors – such as technology, music, retail – where Swedish firms lead the world.
Sweden has huge online gaming credibility: Candy Crush was created by King, a Swedish company that was acquired in 2016 for $5.9billion. In 2014 Visit Sweden, the Swedish Institute and Business

Sweden teamed up to launch Democreativity, an online platform that encouraged open collaboration in order to create a truly inventive video game. In a four-week submission period over 500 game ideas arrived from 126 countries. A panel of international gaming experts summarised insights they learned from the submissions which were made available to game developers around the world.
In 2015 Democreativity's focus shifted to the fashion sector and in January 2016 launched Sharewear. Clothing provided by some of Sweden's top brands can be borrowed for free on the condition that within a week an item is cleaned and made available for another person to wear it. The idea spread, a Hong Kong version launched in April 2016.
Great examples of Swedish crowdsourcing continue. Check out an open source project originated by Wikimedia Sweden and developed by KTH Royal Institute of Technology university in Stockholm that draws on crowdsourced contributions to make Wikipedia more accessible by adding text to speech synthesis. This will enable users of the online encyclopaedia to have portions of the text read out to them. The project kicked off in March 2016 and the aim is to have an Arabic 'proof of concept' version up and running by September 2017.
In a previous article we highlighted the Hemnet Home Project where two million Swedes had an input to the design of "the archetypal Swedish home." And here is how Swedes created the world's first crowdsourced singing voice.
Given this string of globally respected crowdsourcing projects we are extremely proud that our next CSW Summit in March 2017 will take place in Sweden. In fact it will take place inside the Arctic Circle in Swedish Lapland. CSW Summit Arctic Circle takes place across two locations, with a regular conference format from March 15 to 17, and then an optional weekend of March 18 and 19 to enjoy Arctic Circle lifestyle experiences such as reindeer herding, dog sledding, riding a snowmobile, dining in a tepee and fishing through an ice-hole on a frozen lake. The serious aspect of this is to bring home how much communities in extreme climates and landscapes rely on mutual help and assistance to just survive, let alone thrive. Stay in a crowdsourced hotel that has over 150 owners. Here are links to a full Agenda and Ticket Registration.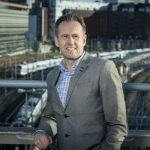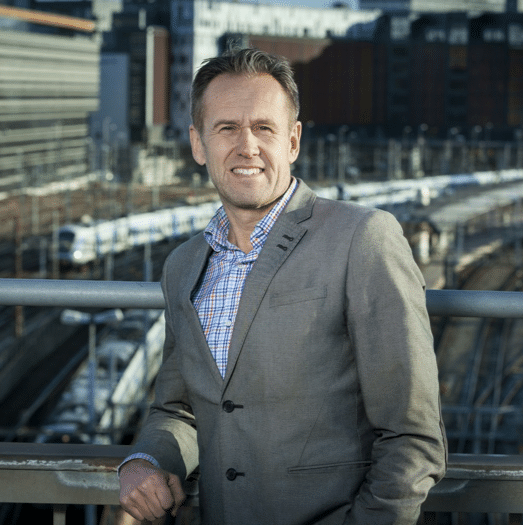 Serious influencers in the crowdsourcing sector continue to join the roster of speakers and panelists. Sweden aims to be one of the world's first completely fossil-free energy users, and Svante Axelsson was appointed National Coordinator for Fossil Free Sweden with effect from September 2016. He has has the task of crowdsourcing national effort behind the government's aim, and will highlight Fossil Free Sweden's interim achievements along the way to challenge and inspire key stakeholders.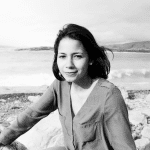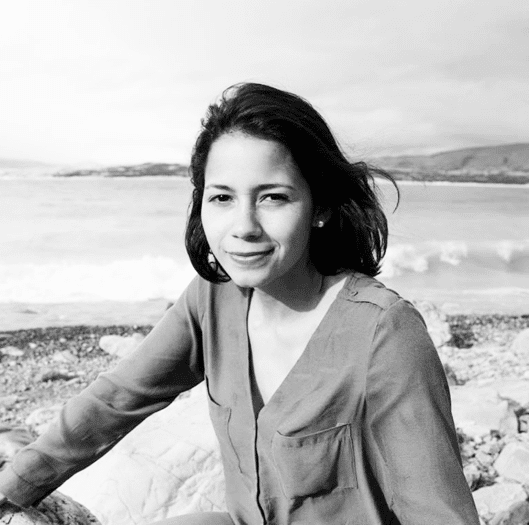 Victoria Bengtsson is an urban and rural planner and co-founder of The Foodprint Lab. They believe that through combining good planning and architecture with engaging people and creating space for growing both food and relationships it will be possible to build a society of true resilience and sustainability. The Foodprint Lab creates educational and inspiring events and services on urban farming, climate adaptation and greening cityscapes based around circular economy models. They also advise private companies and regional and municipal authorities on empowering citizen engagement in urban design. Hear Victoria take part in a live-streamed session on the benefits of crowdsourcing models applied to both cities and rural areas.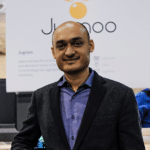 The international presence at CSW Summit Arctic Circle has been boosted by the addition of Indian entrepreneur Samar Singla. His latest venture is Jungoo, an Uber-like app that puts passengers in touch with vetted auto rickshaw drivers. Fare payment is possible through the app, and Jungoo also provides a food delivery service.
A detailed Agenda is available and you can register your place here for what promises to be an exciting blend of presentations, panel discussions and audience participation at this event for entrepreneurs, c-suite level executives, and anyone in government agencies, start-ups and non-profit organizations who wants to seek out and harness open and collaborative solutions. We hope to see you!