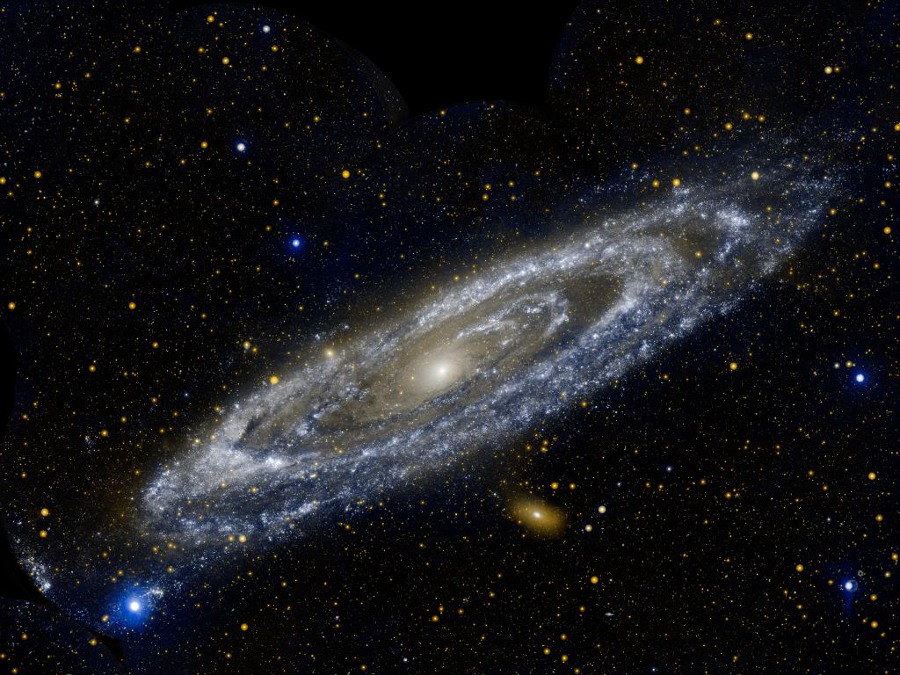 Astronomers are inviting the public to search Hubble Space Telescope images of the Andromeda galaxy to help identify star clusters and increase understanding of how galaxies evolve. The new Andromeda Project, set to study thousands of high-resolution Hubble images, is a collaboration among scientists at the University of Washington, the University of Utah and several other partners.
"It's an amazing opportunity to discover something new," said Julianne Dalcanton, UW astronomy professor. "Anyone can look at these beautiful Hubble images and participate in the scientific process. And it's a huge help to us."
No astronomy experience is needed; volunteers can start after taking a brief tutorial at www.andromedaproject.org.
"The site is easy to use," said Cliff Johnson, a UW graduate student and project co-organizer. "We hope people will feel like they are playing an online game, but one that helps astronomers with research." Volunteers will essentially vote, as they search, on the identity and location of star clusters.
The help is needed because of the huge volume of data. There may be as many as 2,500 star clusters hiding in Hubble's Andromeda images, but only 600 have been identified so far in months of searching, and star clusters tend to elude pattern-recognition software. The researchers decided it's something the average citizen can do without extensive training.
Star clusters are dense groups of stars that are born together from the same cloud of gas. Their common age and composition make them useful for studying the evolution of galaxies and the properties of stars.
"We have a good sense of how stars, once born, evolve," said Anil Seth, assistant professor of astronomy at the University of Utah. "But we don't really know the details of how galaxies form and how stars form within those galaxies. Andromeda is the best place to study these processes."
"I'd love for this project to create the definitive data set for understanding how clusters form and how stars evolve," Dalcanton said. "To think that anyone with a web browser can participate in building this legacy is tremendously exciting."
Image via NASA