Over 60 speakers from among the world's top thought-leaders and practitioners in disruptive decentralization and open innovation will convene in October in Washington D.C., where they will share crowdsourcing insights and experiences with astute conference delegates able to join them there.
CSW Global 2018 will be a very rare event with so many luminaries of the crowdsourcing community gathered together from both the public and private sectors. Whether crowdsourcing is a term that's sparked your curiosity or a practice you use every day, the speaker and panel discussion sessions will inspire delegates with new ideas, insights, and skills to understand and embrace the crowd economy within their organizations.
Here is a full Agenda, and tickets are available with some time sensitive offers. Conference sessions will be held at the iconic Carnegie Institution for Science. Full Access ticket and VIP Pass holders will also enjoy an opening gala evening event and tailored weekend excursions to the US National Air and Space Museum (main image) and the Smithsonian Institute, organisations that have embraced crowdsourcing.
Our top level speakers include these three who certainly merit a specific mention.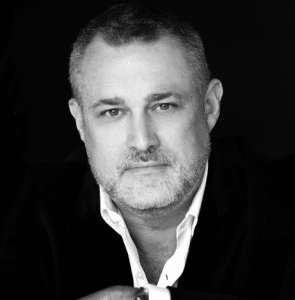 The leading business expert Jeffrey Hayzlett will co-moderate Day Three of the conference at the Carnegie Institute of Science alongside Crowdsourcing Week's CEO Epi Ludvik Nekaj. Jeffrey is a former Bloomberg contributing editor and primetime host, and appeared as a guest celebrity judge on three seasons of NBC's Celebrity Apprentice with Donald Trump. He is frequently cited in Forbes, SUCCESS, Mashable, Marketing Week and Chief Executive, and shares his executive insight and commentary on television networks including Bloomberg, MSNBC, Fox Business, and C-Suite TV.
His main conference session title is "Adapt, Change or Die, a call to disruption." Immediately after it he will moderate a panel session discussing "The Impact of Decentralization in Business and Governance."  Later, there will be a third opportunity to hear Jeffrey speak, this time on the types of disruption he is seeing on behalf of the C-Suite Network and how it is affecting the C-suite decision-making process in general.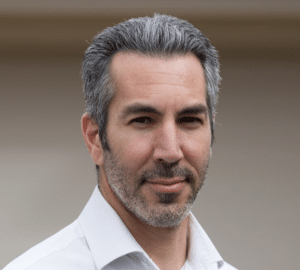 Oren Alazraki is the first Chief Executive Officer at Horizon State, the Australasian provider of blockchain-based decision making and voting tools that inspire trust among communities. He was a key member of the company's advisory team since August 2017, and after one of Australia's largest software crowdfunding campaigns which raised US$1 million he was appointed CEO in March 2018.
Prior to Horizon State, Oren was General Manager of Datacom, one of Australasia's largest professional IT services companies with over 5,200 people and $1.2bn revenue, in Melbourne, Australia. A colleague went on record saying "Oren is one of the most passionate and visionary people I have worked for or with. His energy and drive is inspiring and it makes you want to follow him."
The working title of Oren's session is "How to harness the collective wisdom of communities through decentralized, blockchain-based voting systems."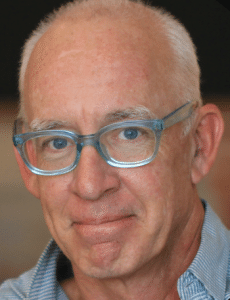 Businessman, author and innovator John Winsor is the former Chairman of Victors & Spoils, the world's first creative advertising agency built on crowdsourcing principles. In 2009 he sold majority ownership of Victors & Spoils to Havas – a multinational advertising and PR company operating in over 100 countries – and then as their global Chief Innovation Officer he worked to reinvent the global holding company through open principles.
He is currently CEO of Open Assembly which helps companies transition to a future based on organizational innovation and transformative open strategies.
In total John has nearly 30 years of experience in founding and growing companies based on open innovation, co-creation and crowdsourcing.  He also serves as Visiting Executive at Harvard Business School and Executive in Residence at the Laboratory of Innovation Sciences at Harvard, working to understand the future of open-centric organizations. He will share some valuable insights with delegates in his session entitled "What We're Learning at the Laboratory of Innovation Sciences at Harvard."
You will be able to follow the conference through social media at #CSWGlobal18, though we hope you can be in Washington D.C. in person on 24-28 October to hear all the speakers and meet many other members of our Crowdsourcing Week community in North America and from further afield. Tickets are available now for this unique event that won't be repeated.