Since May 2015, Sourceability has been providing electronic component supply chain solutions on a global basis, with a network of offices based around three global distribution centers in Miami, Hong Kong and Singapore. Sourceability delivers electronic components by combining high-reliability inspection with global logistic services, and places a high value on having strong relationships with its customers, vendors, and business associates, based on trust and excellent service.
In the next stage of the Sourceability's digital transformation, they are extending the sourcing of components to the crowdsourcing of ideas and solutions for their clients. Their new Surcle platform provides an interface for companies and manufacturers to engage with relevant experts and forward thinkers globally to speed up and reduce the cost of taking innovations from the idea stage to market. It's done through creating a series of challenges with cash prizes.
Through sponsoring challenges on the Surcle platform, clients will be able to harness the creativity, knowledge and experience of experts and problem-solvers in a competitive gig-economy community as a catalyst to stimulate exponential growth. Rather than clients relying on feedback from a traditional fulltime R&D team that share the company's corporate mindset, open innovation techniques secure input and insights from broader technical, market and cultural perspectives.
The process can break down an overall project in to several stages of idea development as individual challenges, if appropriate, and will be handled by a dedicated project management team.
For the relevant experts within the gig-economy the Surcle challenges will provide opportunities to earn prize money, boost their reputation, engage with like-minded peers on a global basis, and possibly land a long-term position that would take them out of the gig-economy for a while – if that's what they want.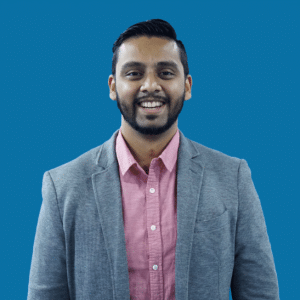 We caught up recently with Sabih Khan, VP of Innovation at Sourceability Companies, and had a chance to ask a few questions.
How long has the journey taken from creating a supply chain of tangible electronic components to crowdsourcing innovative solutions and insights?
We started the Sourceability journey 3 years back in July 2015. The first few years were spent on infrastructure and ramping up the distribution business, while working on our transformation horizons along the way. The concept of Surcle was kicked into high gear last summer, and will have been in development for around a year at its launch
Was it a 'small steps' process of gradual evolution or was there a more  transformational 'Eureka moment'?
Surcle was definitely more of a Eureka moment. I was looking into other value added services that we can offer our business partners, that did not have to do with the traditional supply chain offering.
Was the development of Surcle an internal proactive move or more in response to client requests?
Internal proactive move. As mentioned earlier, I was looking into value added services for our clients that encompassed the entire product life cycle and not just the supply chain portion. There are many avenues that a product life cycle encompasses, and Surcle is geared to help enhance Sourceability offerings through the design and engineering phases.
Will Surcle pre-vet or in some way limit the communities of experts it engages with on clients' behalf, or simply issue the challenges to as big a crowd of people as possible who may be qualified respond?
The Surcle community is free to join, and open to the public. We are vetting and onboarding experts to help with certain industries and expertise for challenges, however, casting the biggest net so to speak to attract the most possibilities for solutions.
Who will own the copyright of any challenge solutions – the challenge sponsors, the actual members of the crowd that created any of them, or Surcle as the process provider that delivers them?
We have several legal templates to cover the aspect of Intellectual Property and Copyright issues from a wide angle, however, typically the rights to submissions will remain with the submitter until a winner is selected and IP is transferred. Challenge Sponsors will be able to pick a template that best meets the needs of their competition.
Thank you, Sabih