In a world where everyone talks about the next industrial revolution, Industry 4.0, what would make coding special? What would a differentiator, a breakthrough, not just another nice-to-have feature?  Our answer at WonderLogix is to use of plain English versus code lines. This allows our customers to talk to the machine. This strategic direction has had a much higher impact than we anticipated when we first started. Want to know why? Let me take a step back to explain what we do.
Industrial production – Still old-school 
Industrial production is responsible for all the wealth we experience in the modern world: running water, uninterrupted power, food products, medications, fuel, paper – you name it. It's all there, thanks to industrial facilities producing at enormous scale, using computerized systems. It all sounds great, but the truth is that the core of these computerized systems is very primitive and hasn't evolved much since the 90's. Yes, unbelievable, but programming the controllers for a huge industrial plant is stuck at the same place coding was 30 years ago. Does anyone still write programs in BASIC? Does anyone still know BASIC?
No more coding – no more mistakes
When starting WonderLogix, our vision was not to develop a more advanced programming language for industrial controllers, but take it a step further, and eliminate the code. Hide it.  We just saw too many problems with coding: communication gaps, a lack of standard definitions and an absence of safe programming methodologies. The result? Buggy systems full of mistakes, leading to serious delays in commissioning time and lots of unscheduled downtime.
We wanted to open up options and get rid of the potential for mistakes. What if we could offer non-programmers a tool where they could communicate in plain English? Take the command "Open the Flush Valve when the button is pressed." This popular command can be translated to code by computer without the possibility of misinterpretation. Over time, our syntax became more accurate. For example, the word "when" was replaced by three different options, depending on the specific need. 
Value every step of the way – from design to operations
The platform, initially designed for the planning and go lives of industrial facilities, gained traction with our customers. It was exciting to hear their enthusiasm as projects were implemented quickly and easily. We saw water treatment facilities, agricultural projects and packaging lines being programmed with words instead of code-lines. As these first projects got underway, we found that WonderLogix's ability to communicate using natural language was extremely helpful at the operations stage as well. 
Engineering/Design is a preliminary stage in the life of an industrial facility. Most of the action, however, takes place during Operations. How well a system functions during Operations determines the quality of its performance – for example, how quickly it recovers from an unplanned shut-down. We are able to help facilities get up and running and stay up and running: with stable and safer code as the basis of the project and visualization tools that help customers identify problems and respond quickly. Our clients told us about the high-impact results they were seeing, including a 50% reduction in design and programming time and a 30% reduction in commissioning time.
Moving forward – innovation and growth
We are always thinking of ways to make industrial production work even better. We are now working on analytical capabilities, which will be able to tell anyone the root cause of any unexpected behavior. A pump won't start? No problem. A single click will tell you exactly which device is causing the issue. Every operator will be able to keep production on track, avoiding financial and environmental damage.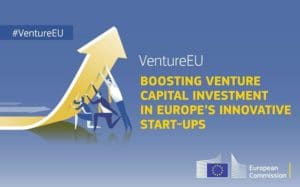 We aim to go public with this innovation, and perhaps use crowdfunding. $4M has been invested in our company so far, with $2M from the European Union through its Horizon 2020 innovation program – an encouraging vote of confidence in the strength of our company and the need for our solution. 
Still, getting the appropriate exposure is hard and takes time. We are trying to get the word out there through platforms like Crowdsourcing Week and more besides. Our goal is to become the industry standard, with at least 100 new customers in the next 2 years and 200 new projects. 
We would like to show that there is also room for innovation in traditional industries like industrial production – innovation that will draw a young workforce to an industry that is now transforming from "low-tech" into "hi-tech." We plan to have a real environmental and financial impact on the industry worldwide. People are already using our software in five continents and adoption keeps growing every day. We would like to see it explode!
Crowd-related breakthroughs and the positive disruption they can cause in many varied markets will be the subject of sector-leading speaker sessions and panel discussions at our next international conference, CSW Global 2019, running September 12-13 in San Francisco. Some tickets remain available, you can reserve your place now.