The emergence of digital labour platforms is one of the most prominent transformations in the world of work during the past decade. The influence of microtask work platforms on the future of work will only grow stronger whether people are looking for additional earnings to boost their main income, develop a source of income through microtasking as a side hustle while juggling other responsibilities, or to compensate for the absence of longer-term employment opportunities. Here we take a look at some top platforms that have built strong followings and a good reputation.
Let's first confirm the nature of work this article covers. Microtask platforms are a type of web-based labour platform that provide organisations with access to a large, flexible workforce "crowd" for the completion of small, often clerical tasks, that can be completed remotely using a computer and Internet connection.
These diverse tasks often include image identification, transcription and annotation; content moderation; data collection and processing; audio and video transcription; and translation work. Clients use the platforms to post bulk tasks that need completion. Generally, workers select tasks they can handle and are paid for each individual task or piece of work completed. The platforms pay the workers the price indicated by the client minus any fee.
While digital labour platforms are a product of technological advances, the tasks on most platforms therefor resemble old-time 'piece work' arrangements. Workers are deemed to be self-employed, and employers have no liabilities such as holiday or sick pay. It is in each platform's best interest to maintain initial vetting and on-going mutual rating of employers and employees for both parties to feel a sense of trust and fairness in the process.
We have looked at several work sectors, and in each one there are other platforms available.
1. Microtasking platforms that suit women (or anyone else) at home
Research shows that pre-Covid pandemic lockdowns and curfews, women made up around a third of online crowdworkers. Since pandemic lockdowns began, the gender balance is unknown, though women remain much more likely to be responsible for dependents, whether babies and small children, the infirm and less able, or elderly relatives. These responsibilities cannot be rigidly timetabled, easily (or maybe at all) delegated to someone else, and can prevent working out of the home. Work tends to be done within restricted times, such as when children are at school or dependents are asleep.
Swagbucks is a microtask platform that pays in points called SB. Anyone can quickly earn some by providing feedback after watching videos or playing games, completing surveys, shopping online, and even surfing the web using their search bar. There are usually a couple of qualifying questions to check each respondent is a user of certain products or brands, and then they can go ahead with the tasks. 
Referring friends who sign up can also earn SB points, which can be traded in for Amazon, Target, Starbucks and PayPal gift cards. Motivated earners can earn the equivalent of $100 or more each month.
Humanatic pays its network of around 150,000 people to listen to recorded phone calls in available short periods of time. Hence the number of times we all hear a "this call is being recorded for security and training purposes"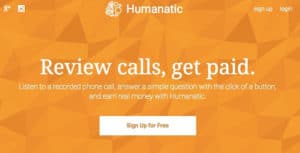 message. Users login and listen to the calls via their computer, and then tag and sort the calls based on specific criteria. Businesses use this information to sort leads and decide which calls to prioritise for any possible follow-up.
Progress is based on results. Beginners are given access to the two easiest categories of calls. Once they prove themselves they can advance and unlock new categories which provide better earning opportunities. People can earn from $1.00-$4.50 an hour, and payments are processed weekly via PayPal.
Fancy Hands hires US-based virtual assistants to complete one-off business support tasks like making phone calls, scheduling appointments, tracking down the best price for a product or service, internet research, and data entry. 
There are two types of tasks: up to 20 minute ones that must be completed within 24 hours; and 10 minute 'live' tasks where Fancy Hands will connect hirers with an assistant via SMS text or webchat. These tasks have to be completed right away. 
Tasks posted by occasional requesters might be completed by a variety of assistants. Businesses with regular tasks have an option to select a dedicated assistant for consistency of results and familiarity with the requirements. 
Tasks are worth from $3.00-$7.00 each. Fortnightly payments are made via Dwolla, a US-only online payment system and mobile payments network.
Respondent is a research study organization that pays individuals for participating in focus group studies, short surveys, and for testing websites. The average study or survey takes  around 30 minutes, and the average hourly pay is the equivalent of $60-$140. The hirers pre-vet applicants for each task so they know they are getting people with the right experience and knowledge. At this rate of pay the work is more for freelancers with professional experience than casual workers. Payments are issued via PayPal.
2. Microtasks for a handyman
One of the best known platforms for finding someone to carry out physical tasks around the home or workplace is TaskRabbit. It currently operates in around 50 cities across the United States, Canada and Britain. 
People with a task post it on the site with an idea of what they expect to pay. Local "Taskers" are alerted if the price matches the pay requirements on their profile. Bearing in mind the ease or complexity of each task, travel time or distance, and the equipment they may need, there might be some negotiation. The task owner makes their choice from the offers submitted by candidate Taskers.
According to Wikipedia, 70% of Taskers hold bachelor's degrees, 20% hold master's degrees, and 5% hold a PhD. Some of them take on enough microtasks to have turned TaskRabbit work into a full-time job.
Swedish flat-pack furniture maker IKEA started recommending the platform to UK purchasers who wanted someone to assemble their furniture for them. Customer satisfaction rates were so high that in 2017 IKEA bought TaskRabbit!
Thumbtack is a California-based on-demand handyman services company. They provide almost a thousand different services, such as home tutoring, professional makeup services, dog trainers, florists and cleaners.
Urban Company from India is also one of the top home service providers offering services such as aircon repair, home salon, cleaning, electrical work, plumbing, painting, and so on. Suring this COVID19 pandemic situation they also offer disinfection services.  They currently operate in 18 cities in India and four more internationally (Dubai, Abu Dhabi, Sydney and Singapore).
3. Crowdsourcing mundane microtasks 
While technology continues to improve, there are still many things that human beings can do much more effectively than computers, such as moderating content, performing data deduplication, or research. These are known as "Human Intelligence Tasks" (HITs). Other tasks are just small low-scale drudgery, such as annotating receipts.
Amazon Mechanical Turk (MTurk) is a leading microtasking marketplace that launched in 2005. It makes it easier for individuals and businesses to outsource their processes and jobs to a distributed workforce who can perform these often quite mundane tasks virtually. 
An estimated 500,000 workers on Mechanical Turk collectively complete millions of tasks each month, such as labelling images, taking surveys or transcribing receipts, tasks that can pay as little as $0.01. A 2018 academic study analyzed 3.8m tasks completed by 2,676 workers on MTurk and found that average earnings through the platform amounted to $2 per hour. However, roughly 80% of all tasks on the site are completed by just 20% of Turkers, who use a suite of tools and browser extensions, optimizing their every move. For these Turkers, MTurk can actually work out to be a pretty decent side hustle.
4. Tech microtasking
Testbirds is a world-leading crowdtesting provider, founded in Germany in 2011. It offers a comprehensive, high-quality testing experience adaptable to more than 700 clients' individual needs with a focus on quality assurance and usability of digital products. They have a global network of over half a million tech users who love to check out latest apps, websites, Internet-of-Things applications, or any other new tech innovations that can be delivered online. 
'Testbird' testers can work the hours they choose and earn €20/£15 per online test completed, with further payments per fault discovered. Discovering a fundamental, serious fault can earn them more. These real users test more than a  million real devices a year in their own real environments. The large crowdtesting network means groups of real users can be selected to match any client's specified target group. Testers with no real talent for the work will be easily found out.
Microwork is a smartphone photo app. They want people to photograph everyday items or fashion wear and accessories to help train artificial intelligence "to see." The images are all quality checked and then annotated. With a big enough library of annotated pictures, Microwork can build datasets to sell to big companies which help them with their computer vision technology.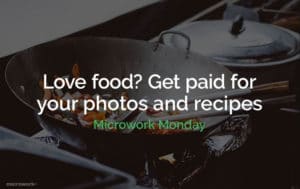 The Microwork app is primarily for earning extra money in spare time, and as with any microtasking platform the amount anyone earns depends on the amount of time they choose to put in. Getting started as a Microworker requires opening a cryptocurrency wallet (such as My Ether Wallet, Coinbase, Jaxx or many others). That's where earnings will be sent. The rates are anything from 0.05$ per photo on some tasks to sometimes several dollars on others that are less likely to qualify as everyday items. There are always a number of tasks available on the app, and users have sometimes earnt $80$+ in a week. 
Playment is a Bangalore-based startup that helps companies accelerate their machine learning process through automating the time-consuming and expensive data labeling task, which is usually done manually. Playment also has a large pool of 1,000 full-time employees and 300,000-plus freelance professionals to help manually annotate data. It claims to have worked with over a hundred companies, including BMW, Samsung and LG, for projects like self-driving cars, robotics and drones. 
Playment allows companies to send over sets of training data that need some kind of not-too-intensive analysis and massaging, and then allocates them to its large on-demand workforce for resolving these jobs through mobile devices. Playment's microtaskers – known as "Players" – can browse through existing tasks and complete them in exchange for points. These points can then be redeemed for vouchers on online e-commerce sites such as Flipkart, Amazon and Paytm.
5. Cybersecurity microtasking
A growing number of platforms such as Synack and Bugcrowd offer businesses access to crowdsourced networks of cybersecurity experts. Many of these people have full time jobs, and take on extra curricular tasks to hone their skills or to simply revel in a different type of challenge. They are paid a 'bounty' according to the number and complexity of bugs and potential hacker entry points they discover.
There are online communities of these 'ethical hackers' who, on behalf of the platforms, work their way through client websites, searching for flaws and weak points before any bad guys find them first. The top performers can achieve celebrity-like status within their peer group, and it is common for bounty hunters to share tips and advice within their networks. Newcomers can cut their teeth on the simpler issues the experts no longer consider to be a challenge.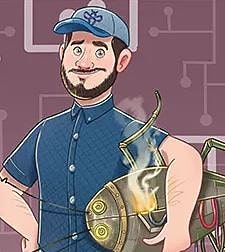 If you think you have a picture in your mind of an ethical hacker, Intigriti's top hacker in the first half of 2020 was a 38 year old Australian father of three. He operates under the pseudonym pudsec, and grew up dismantling and rebuilding home computers. He found and fixed many bugs, though took for granted the extent and value of the knowledge he had gained until he watched videos about other bug-hunters. Today he's a full time Linux system administrator and Python/PHP software developer, and hunting down bugs is a hobby.
6. Linguistic microtasking 
Crowdsourcing solutions for translation work provides access to vast on-demand networks of multi-linguists, whether they simply grew up speaking more than one language or have studied and gained formal qualifications.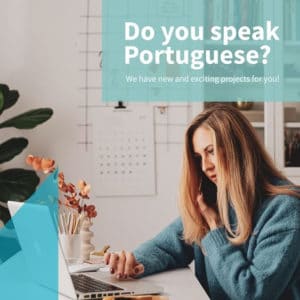 Neevo AI is a dedicated crowd of 300,000 people recruited by speech dataset provider DefinedCrowd to provide bespoke speech datasets for clients who want to introduce or extend their use of speech-based technology. Clients may have very particular requirements that need comprehensive recordings of questions and answers relevant to specific industry and business sectors, and in all dialects and accents of the languages they operate in. 
It is often particularly difficult to recruit speakers with specific ethnic minority accents because in many countries it is no longer permissible to run advertising that targets such people. In these cases, Neevo tends to approach organisations whose members already include people from the ethnic minorities they want to recruit.
Appen, with a total network of a million contributors, is another operator in this space. In addition to recording the speech data to begin with, further crowds of microtaskers have to transcribe and annotate the spoken phrases in order to train AI-based automatic speech recognition systems (ASRs).  Accordingly, tasks for Appen's crowd include internet research, data collection, data categorization, content creation, content moderation, surveys, and other projects and microtasks that can be done anywhere in the world.
Whenever a client considers their work to be of a confidential nature, Appen recruits appropriate microtaskers and provides them with premises with secure connections to carry out the work.
Lionbridge hires independent freelancers to work on microtasks like translation, transcription, rating ads, annotation, and testing. Anyone must first validate their proficiency by passing evaluation tests. Once credibility is verified, freelancers receive invites to work on available projects. With these gigs, they can work whenever, wherever, and as much as they like. Lionbridge has an A+ rating with North America's Better Business Bureau.
Other more immediate uses of speech data include giving directions to places and providing information on local businesses. Google has been testing a beta version of its Task Mate app to do just this in India. News of the early testing spread fast and Google was inundated with requests from people who wanted to earn money for speaking about their local neighbourhood.
7. Design work microtasking 
Research conducted by US-based 99Designs, "Design Without Borders: The Future of Freelancing" found that platforms such as their own and Fiverr are used by individual designers just starting out who want to build a portfolio of work; by established design studios who use the platforms as part of a new business development programme; and by established designers who want to maintain a personal income stream while scaling back from fulltime commitments.
Fiverr was one of the first in this sector. It is an Israeli online marketplace for global freelance services. It is a platform where freelancers offer services to customers worldwide. Anyone wanting design work, for example, can go to Fiverr and find examples of work provided by thousands of designers, choose one (or more) and brief them. The initial cost/risk is just $5 per designer per brief. Once a designer has been selected from their first response, they are able to negotiate the costs of further requirements. I used it myself to transfer a hand drawn company logo to finished artwork, with versions of it in different software, and there was "a tip" I was happy to pay to ensure future access to the designer.
Six "Power Sellers" who have each made six-figure annual sums on Fiverr got together to write a book about how they did it.
What has been your experience of finding task solutions through a microtasking site, or of going to one to find some work to do yourself?  Please let us know.