Advertising is one of many business disciplines being disrupted by the ease of crowdsourcing input from a range of remote though specialist advisers and expert freelancers. This is largely, though not exclusively, in the areas of creative design and production. Ease of access to an on-demand pool of freelance talent is encouraging a growing number of major advertisers to amend, or end, their traditional relationships with advertising agencies in a bid to find new ways to handle the demands of "always on" digital marketing. Advertisers are trialling different ways of working, including how to use crowdsourcing in advertising.
Decentralising a process where the cream of the talent pool was previously focused in and around a few global hubs has also democratised it. More people can consider an advertising career without having to uproot and migrate to be able to do work for easily recognised brand name advertisers. The advertisers gain access to a larger number of professional creative designers and creators of advertising content – the words, visuals, videos, soundtracks, logos, whatever. They can get ideas and input from more diverse sources and cultural backgrounds, all from outside the "corporate mindset" of full time employees. The creative material itself can be written, recorded, shot, edited and finished at local production facilities and submitted online from anywhere that has internet access.
Let's look at how some crowdsourcing platforms are contributing to the transition to various hybrid models of client and agency collaboration.
Crowdsourcing advertising content
In the traditional relationship, a company that wants to run advertising selects a creative agency, often through a competitive process, and enters into a mutually exclusive contract to work with them for a given period of time. As a general guideline, big spending advertisers will be more inclined to continue working this way for high value, strategic 'big brand' work of a broadcast advertising nature (i.e. the creative executions used in expensive paid-for media). They recognise many benefits of working with regular agency contacts who they know are familiar with their business and its products, and in whom they have developed a degree of trust and professional respect.
This type of advertising still tends to run in seasonal patterns, whereas digital advertising requires a 24/7 presence. It demands a continual, high volume of creative content, created by people with different skills, often produced at short notice on an on-demand basis. Fast turnaround is vital and advertisers are increasingly bringing this work in-house to speed up its delivery, and to remain closer to the user/sales data that it is responding to or meeting a requirement to fulfil.
More companies are taking their advertising in-house 
The traditional client/agency relationship therefore developed in order to handle different situations to those that advertisers now face every day. One solution is for advertisers to keep the big budget work with an agency, and bring the digital work in-house.
A September 2020 report from the World Federation of Advertisers states that 57% of multinational advertisers now have in-house creative teams, and a further 17% were thinking about it.
Recent examples of major UK advertisers to do this include the high street financial services provider Lloyds Banking Group, and food and clothing retailer Marks & Spencer. Lloyds Banking Group has created a 30-strong in-house team, called Beehive, to create up to 9,000 pieces of "low funnel work" consumer communications. M&S Food has been more radical, using an in-house management team of just six people that will partner with a range of creative talent – whether agencies or individuals – "from across the industry," they said. This will include their big budget television commercials.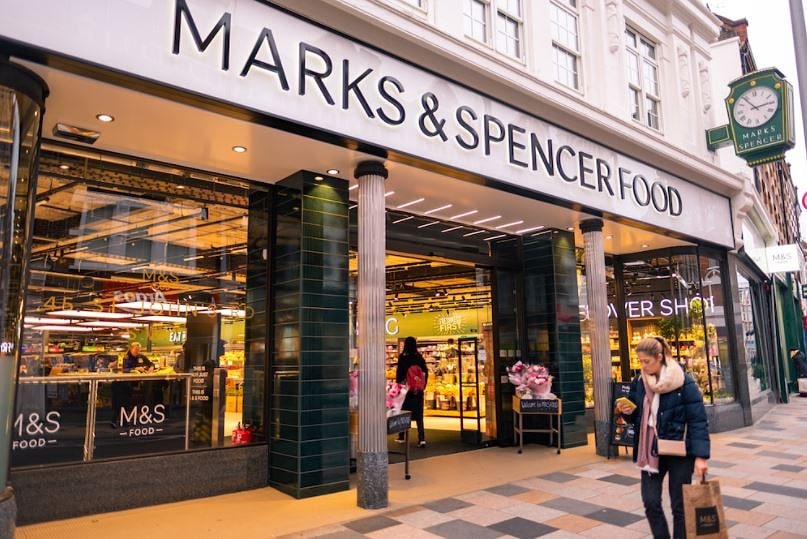 Crowdsourcing networks of freelance talent
Precisely how M&S will operate their in-house creative service has not been made public, though there are a growing number of platforms that showcase the talents of on-demand creative professionals they could turn to through using crowdsourcing in advertising.
One of the first was Fiverr, where advertisers can find examples of work provided by thousands of designers, choose one (or more) and brief them. They will find a blend of individuals just starting out who want to build a portfolio of work; established design and production studios who use freelancing platforms as part of their new business development programme; and established professionals who want to maintain a personal income stream while at the same time scale back from fulltime commitments.
Other platforms include 99designs, which operates like Fiverr and was acquired in 2020 by Vistaprint. All those business card buyers now represent a ready-made pipeline for 99designs' network of creative design and production work providers.
TONGAL has a global community of more than 200,000 independent writers, producers, editors and animators who are experts at creating high-quality content which is then produced at local studios around the world. Clients set out their briefs (the description and checklist of their requirements) in a standardized format created by TONGAL, and they are posted on the site. Work can include podcasts, banner designs, videos, documentary films, social media content, whatever.
Content creators – who TONGAL calls "ideators" – can then submit their ideas in response, either in their own chosen form or maybe as specified by the brief. TONGAL shortlists the best submissions for the clients to review, and the clients can also check out each ideator's portfolio of work to see examples of their finished work. All work is submitted and reviewed within TONGAL, which also forwards payments to the ideators. Any misunderstandings can be dealt with at an early stage and it avoids any standoffs.
Creativepool provides access to another network of creative service providers. What makes this platform different is that it is also a marketplace for full time vacancies. I guess the thinking is that people looking for a new full time role have skills they may choose to offer on-demand services in the short-term. They may even find it's a preferable long-term option for them. Creativepool has a registered community of over 300,000 individuals, and 23,000 companies have also registered in search of work assignments.
A crowdsourced advertising agency
Away from advertisers handling their requirements in-house, it is also possible to run a creative advertising agency with a management team and a crowd of freelance professional service providers. An example of this model is the UK digital marketing agency Croud. It has a roster of clients under contract, in-house management teams and selected senior practitioners based in the UK, US and Australia, and they access Croud's own global network of 2,400 on-demand professionals who between them cover 118 territories. Late in 2019 Croud secured a £30m minority investment from a private equity house which enabled them to extend from the UK into the US.
Beyond crowdsourcing creative work
Each of the platforms mentioned here can also introduce advertisers to skilled SEO and PPC professionals (search engine optimisation and pay per click). Plus social media experts who can manage their accounts, experts who can create engaging competitions, build landing pages, track and analyse data, and run email marketing campaigns, They can even help an advertiser find a strategist to devise an overall plan, and an advertising manager to co-ordinate all the activities.
Motivating a virtual team
When an advertiser has chosen the professional freelancers to be part of their team, their increasing familiarity with the client's products and audiences will make them increasingly more valuable. It can become more important to keep them aligned to the advertiser's requirement.
While freelancers try to strike the right balance between autonomy and security, the biggest reason for changing 'employers' is late payment or the use of inflexible systems. Excessive fees for cross-border payments are a particular irritant. Almost 75% of the sample said they would leave a marketplace (a gig-employer) because of a payment issue.
Research released by Tipalti has shown that payment, traditionally regarded as a back-office function, is actually a key factor in people's impression of a business – and it thus plays a crucial role in impressing freelancers who work through crowdsourcing in advertising. Automated payment systems pay freelancers accurately and reliably, allowing for tax rules or procedures where they are based. And for the employers there's far less time spent investigating queries, rectifying mistakes or dealing with complaints. It's faster and cheaper than using traditional banking channels, particularly for cross-border payments, and provides better cash flow control.
Have you any experience of commissioning or providing freelance advertising work of some nature? It would be great to hear from you.