Healthcare spending is increasing significantly around the world, due to aging and increasing populations, developing markets, advances in medical treatments, an increase in chronic diseases, rising obesity levels and climbing labor costs.  New technologies promise smarter ways to work and provide new solutions that will provide new job opportunities, though some fear large-scale introduction of big data, machine learning and robots may undermine job security.
Global health care spending is projected to increase at an annual rate of 4.1% in 2017-2021, up from just 1.3% in 2012-2016 (source: The Economic Intelligence Unit, Healthcare and Pharmaceuticals, June 2017), though many cash-strapped governments and commercial healthcare operators alike have concerns where the money will come from.
Stakeholders around the world are looking for innovative, cost-effective ways to deliver new forms of patient-centered and technology-enabled "smart" health care. High cost resources will remain centralized in hospitals, though it is important to consider decentralized solutions for lower-level care and treatment rather than simply build more hospitals to perpetuate a centrally-dispensed medical infrastructure.
Healthcare organizations and individuals will share a stronger focus on illness prevention. At a personal level, Viome enables people to help safeguard their health through a unique gut microbiome test that enables personalized diet and nutrition recommendations. Viome has current vacancies for roles in Customer Support, Engineering, Operations and Translational Science in New York and California.
Sentrian, launched in November 2014 in California, calls itself "The remote patient intelligence company." Sentrian's big data predictive analytics platform brings the medical community closer to a future where smart algorithms tell people they are going to be sick even before they experience symptoms.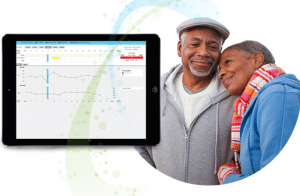 It harvests patients' data from widely available biosensors and its clinician-directed machine learning engine runs the sensor data through disease deterioration models looking for patterns predictive of hospitalization. Care managers and clinicians are notified when any changes to a patient's risk status are detected with enough lead-time for them to intervene with safe, low cost treatment options that keep patients healthy and at home.
Another new development is simply for people to have access to the most appropriate face-to-face medical consultation in the first place. DocPlanner, a Poland-based startup, provides an interface between consumers and a cloud software service for private healthcare providers.
Operating mainly in Europe and Latin America, DocPlanner processes over 350,000 appointment bookings per month, enabling meetings with a range of directly relevant specialists rather than a general practitioner. They currently have vacancies in Poland, Italy, Spain, Turkey, Mexico and Brazil for roles in Marketing, Sales, Technology, Finance, HR and General Management.
To help prevent hospitalized patients from being readmitted, Careskore, a Chicago startup, uses cognitive computing and predictive analytics based on multiple data sources to assess the likelihood of it happening. Hospitals are able to improve the quality of care, while patients also get a clearer picture about their health.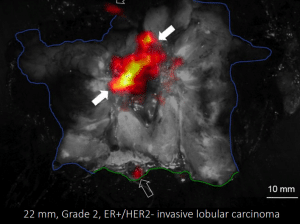 Hospital-based new technology includes a clinical-stage device that uses real-time imaging technology to identify cancerous cells during surgery. Surgeons can confidently remove full cancer growths with minimal removal of healthy body tissue.  Patients don't have to undergo repeat treatment and operating theaters are more available for new patients to be treated sooner.
It was created by Lightpoint Medical, founded in 2012, whose funding has included a US National Cancer Institute grant and three rounds of equity crowdfunding in the UK, where the company is now headquartered. They are currently recruiting for a Senior Electronics Engineer. They subcontract the manufacture of the actual imaging equipment.
To provide better and faster health services, the Google Deepmind Health project processes hundreds of thousands of pieces of medical information for clinicians. Since 2016 Deepmind has been cooperating with the UK's Moorfields Eye Hospital. With the number of people suffering sight loss in the UK predicted to double by 2050, this is clearly vital work. Deepmind has vacancies in Research roles in Canada, UK and France, Engineering roles in US and UK, and Operations and Program Management openings in California.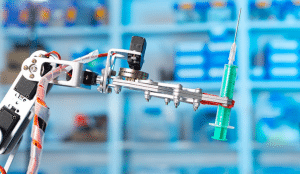 What really is the likelihood that robots will replace nurses? The US Bureau of Labor Statistics says employment of registered nurses is projected to grow 15 percent from 2016 to 2026. In an environment of expanding healthcare, with more predicted requirements for home visits, either in person or virtually on-screen, the US is an example where demand for nurses already outstrips supply.
A transformational opportunity exists for nurses to use more  digital technology, robotics and other tools to augment their roles and redirect time from routine admin toward "healing-touch activities" and decision making. Robotic support for lifting patients could reduce physical burdens and injuries. And app-based, crowdsourced scheduling software enables more flexibility in shift management, reduces last-minute shift changes, and improves coverage levels.
In the provision of ancillary hospital services, there are already examples of augmented workforces. For example, Automated Guided Vehicles (AVGs) at Royal North Shore Hospital in Sydney, Australia, deliver about 2,000 meals a day for patients and carry 25,000 kilograms of linen, freeing staff to focus more on patient care.
Across the board there will be more work to do, not less. 'End-user' patients will expect higher quality service derived from artificial intelligence techniques being used to augment human intelligence, providing more rigorous analysis, more accurate results and predictions, and reducing wait times.
Do you have any healthcare-related comments or personal experiences to share with us?  
With so much happening and at such a fast pace in the world of crowdsourcing and the wider crowd economy it can be tough to keep up with all that's happening. Attending our CSW Global 2018 conference in Washington DC running though 24-28 October could be a great solution. There will be industry-leader speakers and practitioners from around the world sharing their latest thoughts, observations and outcomes of their latest disruptive, decentralized, crowdsourcing activities. Ticket registration is open with some early-booker benefits, we hope to see you there.