Who Is Lucien Engelen
I am very excited to say that tomorrow will be our 2nd CrowdChat. And we will be speaking with Lucien Engelen — Director of Radboud REshape & Innovation Center. Engelen is passionate about healthcare. And what I find most impressive is that Lucien is founder & curator of TEDxMaastricht "the Future of Health." Why do I find that impressive — because I love what TEDx stands for.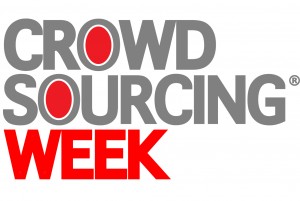 I have never really given much thought to the evolution of the healthcare industry. But in listening to Lucien — I am now very curious. It will be interesting to see how healthcare will leverage crowdsourcing and social media to solve some of its biggest challenges.
Party Details

Twittered Questions
What is the Radboud REshape & Innovation Centre of the Radboud University Medical Centre (RUNMC)?
You explain that today more than any other time in history t/ healthcare industry is facing its greatest challenge. Why?
Do you think that t/ health care industry will benefit from the transparency of social media?
You tell t/ healthcare industry to "think big." Has crowdsourcing been part of that conversation?
How does healthcare – a heavily regulated industry – effectively use #crowdsourcing to solve its most challenging demands?
There is massive amounts of data sitting in hospitals. How can crowdsourcing structure that data into something useful?
Should it be "a" goal for patients to control their own data – housing it somewhere – & granting access to apps, providers, etc?
Why did you build an app so users can report the location of automated external defibrillators (AEDs)?
Do you see crowdsourcing & social media as parts of a more holistic solution to improve healthcare provisioning?
Please join us for an educational hour.