Vlada Pechenaya, Growth Marketing Specialist at on-demand mobile workforce platform Twentify, talks about increasing mobile adoption around the world making the smartphone a natural choice for the development of crowdsourcing capabilities in the gig economy
Today, any smartphone owner can find a variety of apps looking for on-demand workers. Mobile crowdsourcing platforms are rising all around the world and empowering citizens to earn additional income, while offering cutting edge opportunities for businesses to know exactly what is happening in the field in near real-time. So, what fuels the trend of mobile crowdsourcing?
Gig Economy
Mobile crowdsourcing is a part of the larger disruptive trend often referred to as the gig or sharing economy. The gig economy signifies potentially one of the most significant shifts in the world of work. It was made possible by on-demand technology that cuts out the middleman and directly connects demand with the supply of services as flexible, one-off gigs. Everyone is a potential worker with access to earning opportunities directly at their fingertips. The height of the global recession in 2007-2009 fuelled this trend, as more individuals, when faced with the economic uncertainty, looked to freelance and flexible work opportunities. Perhaps it's no coincidence that around the same time we saw the founding of platforms such as Uber, TaskRabbit, Freelancers, Upwork, Kickstarter, Indiegogo, Fiverr, 99designs and Airbnb, which continue growing at a fast pace.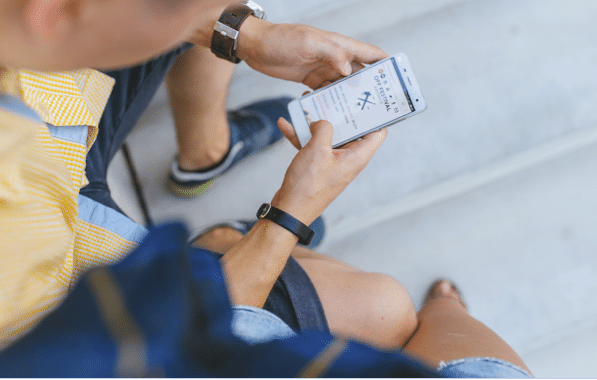 Mobile Crowdsourcing
Increasing mobile adoption around the world makes the smartphone a natural choice for development of crowdsourcing capabilities. Powered by more capable smartphones and GPS technology, mobile crowdsourcing allows for real-time data collection and provides businesses with unparalleled reach and flexibility for applicable projects.
Which Areas are Disrupted?
There are two types of mobile crowdsourcing. First, people outsourcing tasks to other people and second, businesses outsourcing tasks to people. The first connects time-poor people with people with the time, skills and a desire to help them get things done. Companies making their mark in this space predominantly come from Silicon Valley and include; Uber, Lyft, TaskRabbit and Postmates.
The second type of mobile crowdsourcing comes from providers such as Gigwalk, FieldAgent and Twentify, which connect businesses or organizations with a mobile workforce to complete a wide range of otherwise costly and time consuming tasks. The areas disrupted by crowdsourcing platforms are market research, retail audit, mystery shopping, surveying, citizen journalism and many other sectors.
Who are the Mobile Workers?
Mobile crowdsourcing allows anyone with a smartphone to do gigs in a flexible way and supplement or replace the traditional employment. Homemakers, young people, students and seniors are all segments that enjoy the benefits of earning through mobile crowdsourcing. The millennial generation are particularly keen on gig working as they value flexibility over pay. Among the most frequently mentioned motives of millennial mobile workers are money, social contribution, fun, independence, managing one's own time, reputation and learning new ideas and skills.
Many of these workers are supplementing their income by doing tasks on-the-go, during their normal daily routines, while others are completely replacing traditional income with gigs, becoming full time task hunters.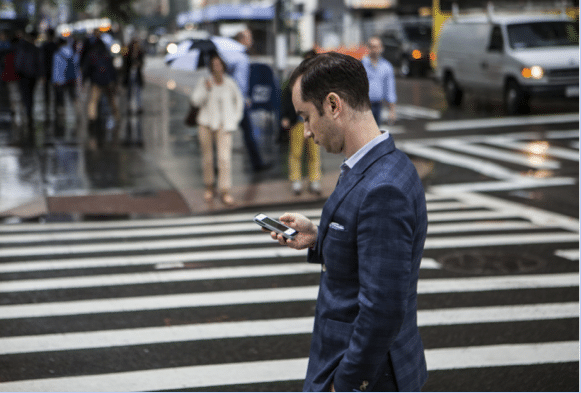 Benefits for Companies
Many companies are using a mobile crowdsourced workforce to discover public and customer insights and opinions about their products as well as source fresh ideas; often a costly effort via traditional market research methods. Companies can track campaigns as they are running and make adjustments on the fly. Real-time reporting also facilitates identification of trends, opinions, insights around a product, service or event in the moment.
Staffing agencies and organizations that need seasonal or temporary workers can leverage mobile crowdsroucing to find the right people, in the right place and the right time. All types of industries and companies benefit from mobile crowdsourcing. Consumer Packaged Goods companies can get marketing and brand insights. Retailers can check if products are stocked and displayed correctly. Brands and retailers get to be in the shopper's shoes and understand shoppers' behavior and experiences. Event organizers can crowdsource public opinions before, during and after an event. Small business owners can grow their customer base by creating lead generation tasks and sending mobile workers to spread the word about their product or solution. Effective use of a mobile crowdsourcing model can drive increased sales, brand loyalty, market intelligence, business process compliance and decreased operational costs.
The Future of Work
Mobile crowdsourcing is predicted to increase global GDP by connecting work opportunities with willing people and providing job seekers with added flexibility and ability to switch more easily between jobs. As for businesses, mobile crowdsourcing platforms are changing the way work gets done. The trend is here to stay and continues to grow. The capabilities are expanding rapidly as are the applications for it. Entirely new ways of implementing this technology in business will arise from mobile crowdsourcing.
Do not be late to the trend of harnessing the power of the crowd for your business!
Images: Flickr/Creative Commons