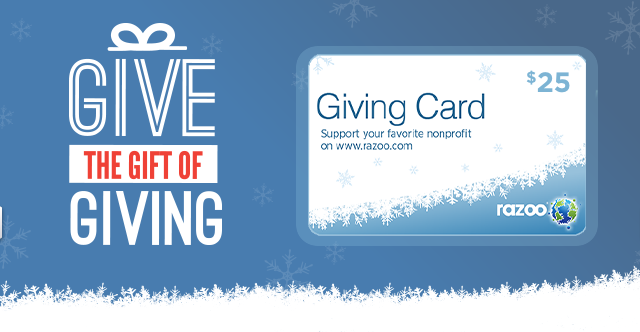 Lesley Mansford, CEO of Razoo answered a few questions for us on Razoo, a social fundraising platform that is changing the dynamics of corporate and personal charity. Razoo endeavors to make it easy to not only support your favorite cause, but is also proving to be a beneficial fundraising and engagement tool for non-profits and charities.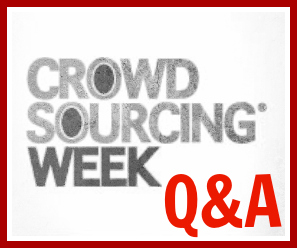 Would you call Razoo crowdfunding for a cause or an online fundraiser? Or is there a difference?
Razoo is the fastest growing crowdfunding platform for causes or you could also call it an online or social fundraising platform.   The platform facilitates crowdsourced fundraising for nonprofits and individuals that care about causes.  In addition, donors can donate to over 1.2M nonprofits and manage their charitable giving on Razoo. We have raised over $125M for nonprofits, over half of that was in the last year.  We believe in making giving easy but also fun.  We have organized over 20 Giving Days that are generally local, 24 hour online fundraisers. Two weeks ago we raised over $16.3M with our partner GiveMN in Minnesota in just 24 hours – a world record!
We have offices in San Francisco and Washington, DC and are seed funded by the Legatum Group.
The name Razoo is of Australian and New Zealand origin. It refers to a coin of little value: when combined, these small contributions make a huge difference.
Razoo makes it easy for everyone to be philanthropists on so many levels whether you are an individual, corporation or foundation. Which vertical had the biggest gap between recipients and benefactors that Razoo is bridging?
Razoo is narrowing the gap for all verticals.  While part of Razoo's secret sauce is choice, making it easy for individuals and corporations to support every nonprofit in the US, it also allows focus on a defined set of causes.  This may be preferable for a corporation that is passionate about supporting say just environmental causes or for a foundation that wants to focus on local giving.  Our Giving Days, 24 hour fundraisers are a powerful tool for community foundations to narrow the gap.
Razoo has made it impossible for individuals to find excuses to not live charitably. But one big reason, people don't make charitable donations is skepticism – they are not sure their dollars really help. How is Razoo solving this problem?
We make it easy for our nonprofits to engage with their donors online and provide them with the tools to thank their donors, tell them about the impact of their donation and build engagement over time.
You offer a fantastic platform for corporations that can be customized to fit their program. What are some other ways that Razoo is changing corporate giving?
The Razoo platform is ideal for corporate giving and fundraising programs.   It makes it easy for employees to donate to the over 1.2M non profits on the platform, manage their charitable giving online, share with their friends and fundraise.  Our team feature and competitive elements are perfect for friendly competition within companies.  Our e-giving cards are also perfect gifts for employee reward programs.
With Razoo, you are changing how non-profits and cause-related projects raise money. How has this helped non-profits tighten their operations and be more efficient?
Razoo's social fundraising platform is much more efficient and less costly than a direct mail campaign or gala event. Our deep integration with social networks allows the nonprofit to engage not only with the donor but the donor's network and potentially bring new donors to the cause.
What are some of tools Razoo uses to make online donations even easier for individuals?
We provide donors access to every nonprofit in the US on Razoo.  Our search and discovery process makes it easy for donors to find nonprofits that they might be interested in by cause category as well as zip code.  All of their charitable giving can be done on Razoo and at the end of the year they will receive a charitable giving report that can be used for tax purposes.   Razoo also makes it very easy for individual fundraisers to collect online donations.  We have donation widgets that can collect donations on their website, blog or Facebook page.  We also have a fundraiser iPhone app for fundraising on the go.  For groups of individuals we have a teams feature complete with leaderboards.

More about Lesley
Lesley Mansford, CEO of Razoo, is a seasoned GM, marketer and entrepreneur with over 20 years of experience in interactive entertainment with companies like Electronic Arts. She was co-founder and COO of pogo.com, the largest online casual games community which was acquired by EA in 2001. Lesley's passions include food, sustainability and women's entrepreneurship. Currently she is on the board of the Leadership Institute for the Ecology and the Economy, on the board of advisors for Smart Gardener and is an active volunteer for The Women's Initiative. Lesley graduated from Bristol University in England and lives in the San Francisco Bay area.