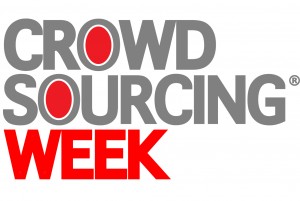 Crowdsourcing Week is proud to announce our very first Twitter event — #CrowdChat. The event will be taking place on Wednesday, June 27th 2012 from 8pm – 9pm EDT. And who will be on #CrowdChat — well I am hoping that you will be there? And besides you, we will also have Sean Moffitt as our guest.
"Sean is a well-recognized thought leader in company innovation, brand leadership, social influence marketing and online community building, marrying his passion for grassroots engagement, digital technologies and the brand. He has been an executive-level marketer, agency leader and consultant, in roles bridging the traditional and digital divide for over 15 years."
Moffitt is also co-author of Wikibrands: Reinventing Your Company in a Customer-Driven Marketplace, as well as being on the Board of Advisors for Crowdsourcing Week. We are very happy to have Sean as our first guest on our inaugural launch of #CrowdChat.
We have about ten great questions for Sean and I am sure you will find them very helpful. And our first question will be:
You speak about the digitally engaged organization and their EQ (Engagement Quotient)….
And, if you want to hear the whole question you will just have to join us at 8:00 pm.
Party Details:
Call To Action
Bring a pen and paper.