It's no exaggeration to say that during the pandemic there has been an explosion in the numbers of people and businesses paying money to, or expecting payment from, marketplace platforms. As a result, it's reckoned that the amount of switching to digital technology that was going to take five years has happened in the past five months. Which is great for both the users and the providers of fintech services.
Accounts Payable automation (APA) refers to technology that is used to streamline and automate accounts payable processes, removing manual tasks and providing better visibility and control over important financial data. It enables companies to seamlessly process payments and invoices in a digital workflow without any human intervention.
Growth has been particularly significant at gig-economy platforms like Freelancer.com, and training and skills improvement platforms such as Skillshare. Many investors are looking for ways in to these sectors. In August, Skillshare announced $66 million of new funding from investors who want to be part of its massive expansion. Such rapidly expanding platforms require continual tech input and support in order to scale fast enough.
The importance of Accounts Payable (AP) automation
The benefits are speed and accuracy of payments, often cross-border in different currencies and with differing tax regimes, with an inherent ability to scale up and match growing demand.  Significant cost savings for a company extend beyond eliminating manual tasks. Companies can optimize their vendor portfolio, avoid duplicate or erroneous payments, take advantage of early payment discounts, and free up key personnel to spend more time on business development issues.
Speed and accuracy of payment are not only important factors for internal efficiency, they also help maintain the loyalty of a platform's users.  It's relatively easy for dissatisfied users and customers to go elsewhere, increasing the churn rate and potentially harming a platform's reputation and image. So although payment performance has been generally regarded as a back-office function, it can impact on a crowd or sharing economy platform's "brand image."
How to select (AP) automation software?
Companies looking to add automation in accounts payable should research different AP automation solution options carefully to ensure the best fit for their organization. It is critical that the accounts payable automation software selected can support every invoice processing scenario to ensure true automation of accounts payable and hard savings in time and cost.
Here are 10 AP automation providers to look for
Some provide a full holistic service for marketplace platforms, others concentrate on specific areas or aspects of company income or expenditure in the tech space.
Tipalti
Tipalti provides the world's only end-to-end payables automation solution, eliminating 80% of the workload spent managing global supplier payment operations. They reckon that using them is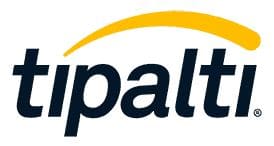 worthwhile once a company is handling over a hundred invoices a month. Beyond that, their holistic cloud system can cope with any level of growth. It includes supplier onboarding, tax form capture and validation, invoice processing, purchase order matching, payment method and currency selection, cross border remittance, early payments, supplier payment status communications, payment reconciliation, ERP integration, and tax filing preparation reporting.
Their clients in the crowd space include Skillshare and Flytographer, and Fundbox, a B2B payment and credit network for freelancers and small businesses with outstanding invoices.
To find out more about Tipalti and how they can bring value to your business, they have provided us with a link to an on-demand webcast.
Bill.com
Bill.com is a business payments platform that provides cloud-based software to automate back-office

financial operations for small and midsize businesses.  It delivers financial process efficiency, time savings, and full control. However, it is possible for clients to outgrow them, meaning they have to find a new automated AP service provider.
Customers include the online marketplace Thumbtack that connects customers to service professionals, D2C footwear brand Tamara Mellon, and Wild Friends Foods which is a $5+ million per year company with five employees.
MangoPay
A global payment solution provider based in Luxembourg that works with over 2,500 European


marketplace, crowdfunding and fintech platforms.
MangoPay's clients include the UK alternative finance provider ArchOver; PayCar, a French platform for used car buyers and sellers; and Triodos, a sustainable bank with a crowdfunding platform, active in six European countries.
Mineraltree


Mineraltree automates the Accounts Payable process from invoice capture to payment execution and can be implemented in days or weeks.
Clients include U.S. meat delivery subscription platform Butcher Box, robotic delivery device maker Piaggio Fast Forward based in Boston, and Texas-based Amplify snack bars made with premium ingredients.
Braintree


A division of PayPal which acquired it in 2013. Braintree specializes in mobile and web payment systems for e-commerce companies. It is based in Chicago.
Braintree's client list includes Uber, StubHub, Snapfish and Krispy Kreme.
Stripe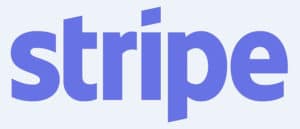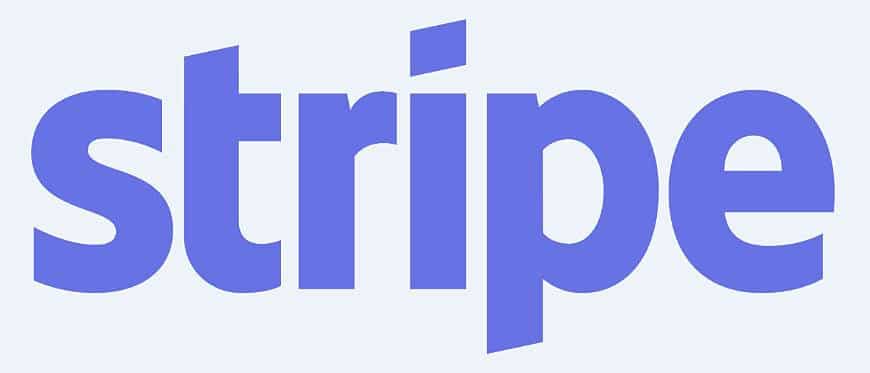 Primarily offers payment processing software and application programming interfaces for e-commerce websites and mobile applications. Stripe is used by several crowdfunding platforms in partnership with Thrinacia. HQ-ed in San Francisco.
Clients include food delivery service deliveroo, travel accommodation platform Booking.com, online fashion retailer asos, and online furniture retailer Made.com.
Adyen


The Adyen platform enables retail merchants to accept payments in a single system for online purchases on mobile devices and in-store at the point of sale. Its 22 global offices work with clients including Uber, Spotify and ebay. Head office is in Amsterdam, Netherlands.
AvidXchange
AvidXchange's AP automation solutions transform the invoice management process by eliminating


paper and reducing processing costs.
Clients include the high-end U.S. movie theater chain Maya Cinemas; Radius Bank, an online-focused community bank based in Boston, Massachusetts; FirstService Residential, the leading residential property management company based in Ontario, Canada.
SAP Concur


A spend management solution providing company execs with time saving management services related to travel and other items of business expenses. Headquartered in Bellevue, Washington.
SAP Concur's clients include the Swedish electronics brand owner Electrolux; financial service provider AIG; and high-tech giant IBM.
Mondo Payments

Mondo Payments is a merchant service provider for debit and credit cards processing as well as merchant cash advance. HQ-ed in Quebec, Canada.
Clients include Wintergreen Learning Materials in Ontario, a number of Ford and VW car dealerships in Canada, and hospitality businesses including hotels and golf clubs.