Crowdfunding is growing significantly and is forecasted to surpass venture capital funding in 2016 according to a recent report. The practice itself is more than doubling, every year according to Forbes. In 2015, $USD 34.4 billion, was raised across the different crowdfunding models that include rewards, donation, equity and P2P lending.
While it has attained a significant level of growth and maturity in North America with the recent development from SEC that released the final rules on equity crowdfunding, Europe is dubbed as the third largest market valued at $USD 3.26 billion; Asia was slightly ahead at $USD 3.4 billion.
Spotlight: Europe's landscape
There's more work to do for policymakers as they see the need to tweak and galvanise the incumbent rules to support startups and SMEs while creating an atmosphere of innovation across Europe; there is also a cautious optimism on crowdfunding as they tackle data, regulation, laws, research papers and case studies.
Thanks to the Action Plan on Capital Market Unions, we can see how the commission is taking the necessary measures in explore these financial alternatives "to strengthen Europe's economy and stimulate investment to create jobs" with the EUR 315 billion investment plan – a highlight of discussions at the CSW Europe 2015 in October during the European Forum for Entrepreneurial Finance.
There's also a need to equip the masses so they can utilize these platforms, forge strong risk management and financial literacy based on the principles of crowdsourcing. And equity crowdfunding platforms in Europe are stepping up to the plate on all these issues. Which platforms in Europe are setting a high bar for successful equity crowdfunding campaigns? Our launch list in 2014 highlighted 15 of these platforms. Let's see what has changed on the landscape, consideration this year was given to investment amount, success rate and number of campaigns launched on the platform.
TOP 10 Equity Crowdfunding Platforms in Europe (2015 edition)
Founder(s): David Rhotert & Tamo Zwinge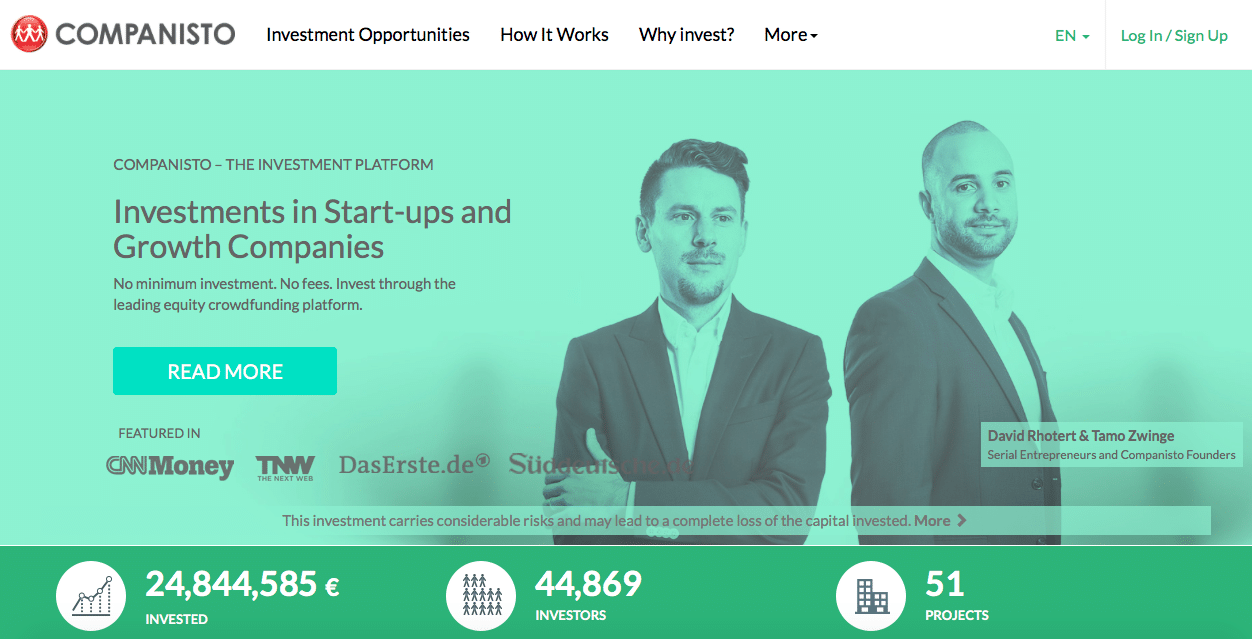 The Berlin-based equity crowdfunding allows the crowd investors to invest for as low as €5 up to €500,000 and with no limit for companies on how much funds they want to raise. Companisto had funded companies and startups from various industries such as real estate (Weissenhaus has raised €7,500,000), food, toys, digital tech, and among others. The company has received more than €24 million investment from 44K investors and funded 51 projects.
Successful campaigns: Weissenhaus, Foodies, Bitebox
Founder(s): Darren Westlake and Luke Lang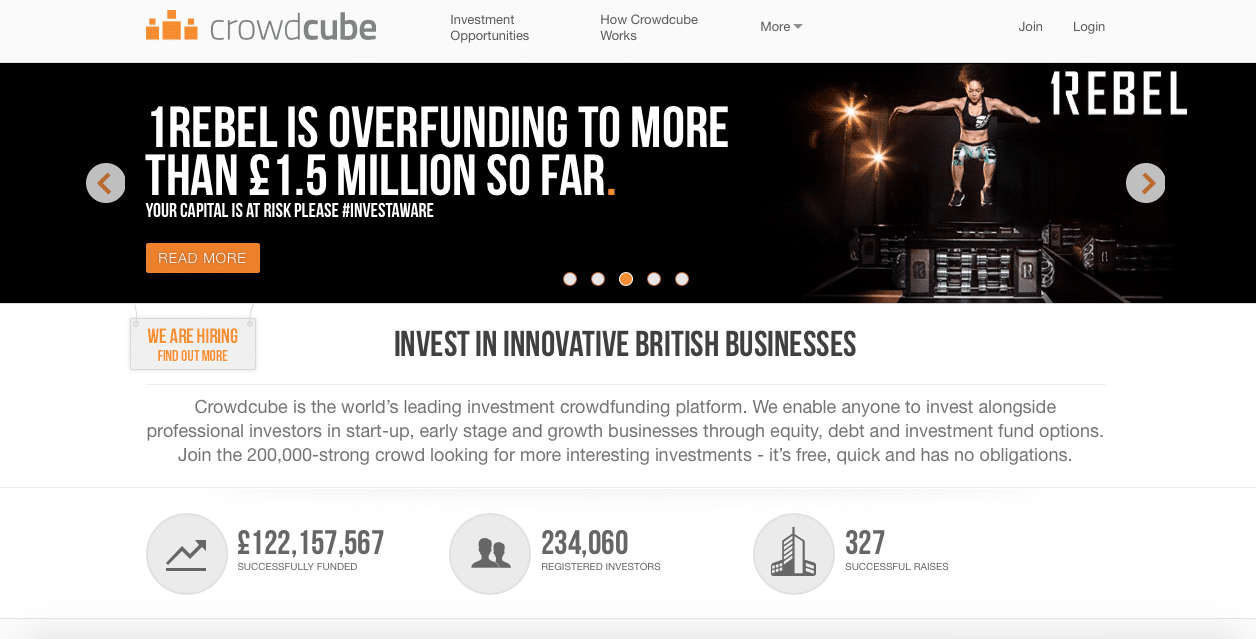 Crowdcube is a UK-based equity crowdfunding platform that allows entrepreneurs and SMEs to raise capital in various industries such as Art & Design, Consumer Electronics, Film & TV, Professional Businesses and Services and among others via equity, debt, and investment fund options. On this platform, you can be a private 'crowd' investor where you can receive shares from the companies' released shares you've supported. As of writing, Crowdcube has successfully funded more than £122 million with 300+ successful projects. Want to raise your first campaign? Companies need to be a UK Ltd company to get started and from the investors side you can invest in as little as £10.
Successful campaigns: Sugru, Pavegen, JustPark
Founder(s): Daniel Daboczy and Arno Smit.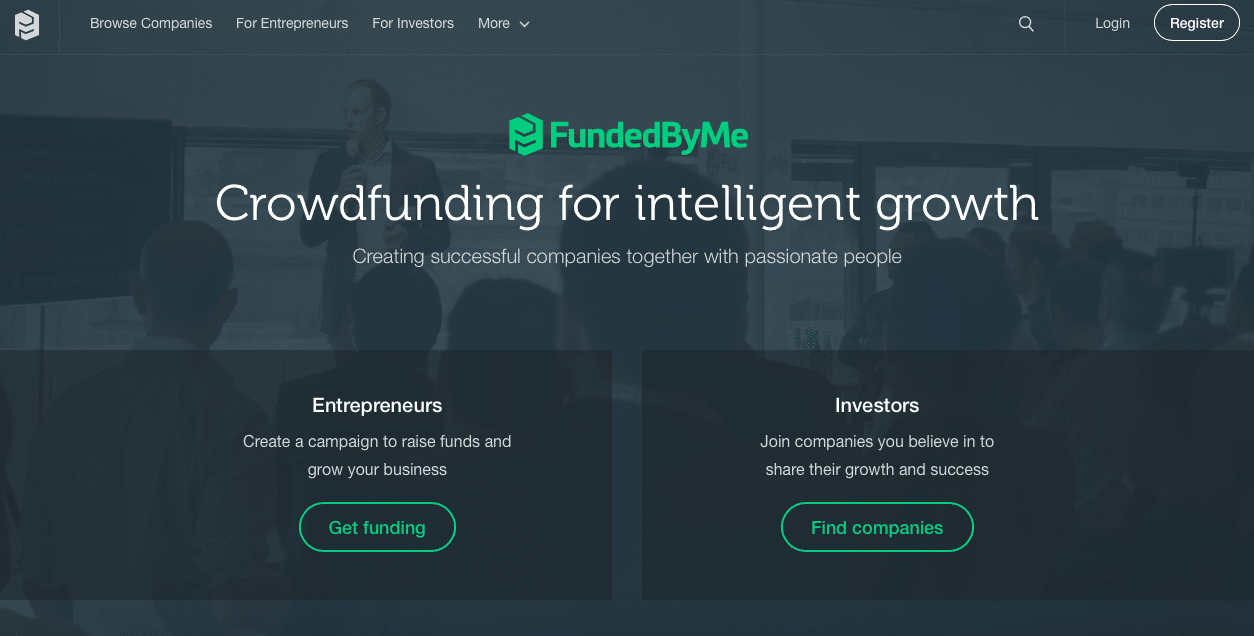 The Sweden-based early entrant crowdfunding platform is a combination of reward- and equity-based crowdfunding "for intelligent growth" allowing you to invest of products and services that you love or are passionate with. With a large market in Scandinavia, FundedByMe bagged the Top 100 Startup at Wired UK 2013 and received more than €15 million investment and funded 427 as of this writing.
Successful campaigns: Trine, Someone.io, Fikabox
Founder(s): Lasse Mäkelä, Miikka Poutiainen, Petteri Poutiainen, et al.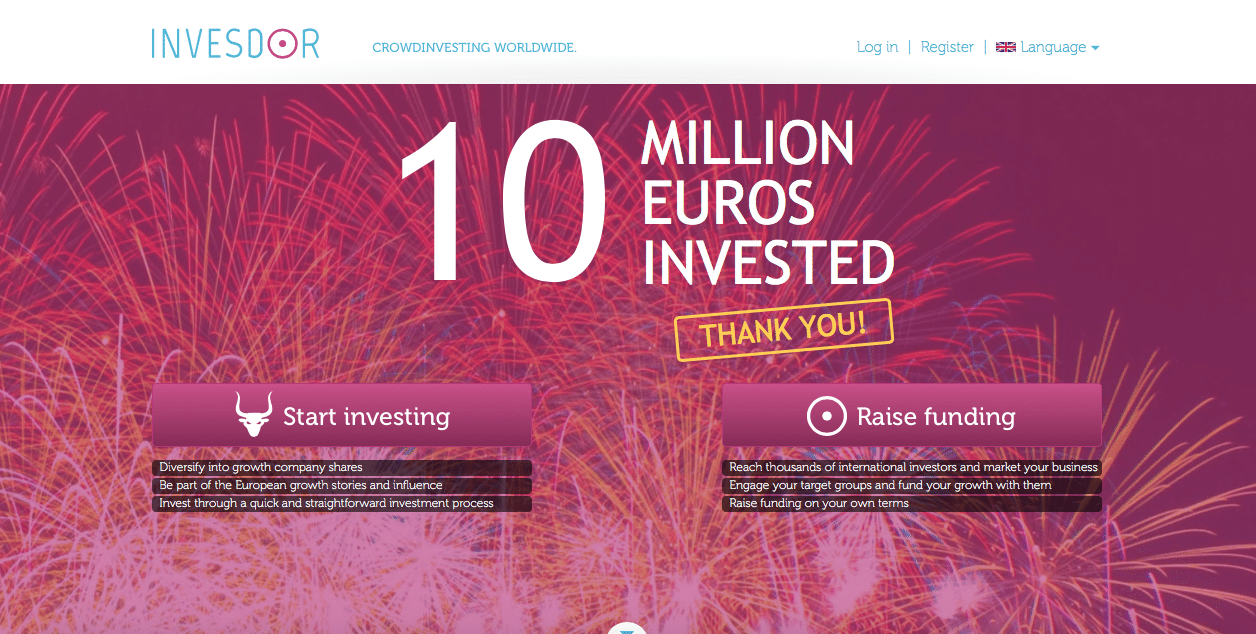 Invesdor is a Helsinki-based equity crowdfunding platform, the first to operate and provide financial alternative service in Northern Europe. It serves as a matchmaker between investors and businesses since 2013. If you want to invest on a diverse group of companies and services, whether in real estate, food chains, or digital platforms, this a good platform for Nordic startups, entrepreneurs and crowd investors. Invesdor has raised more than €10 million euros with 47 successful rounds and 111 companies listed. As an entrepreneur, you can start raising funds from as low as €20,000 and up to €1,500,000 during the open round.
Successful campaigns: Bryggeri, CityVarasto, Hockey Team Sport, Vaasan Sport
Founder(s): Olivier de Duve, Charles-Albert de Radzitzky, José Zurstrassen, Guillaume Desclée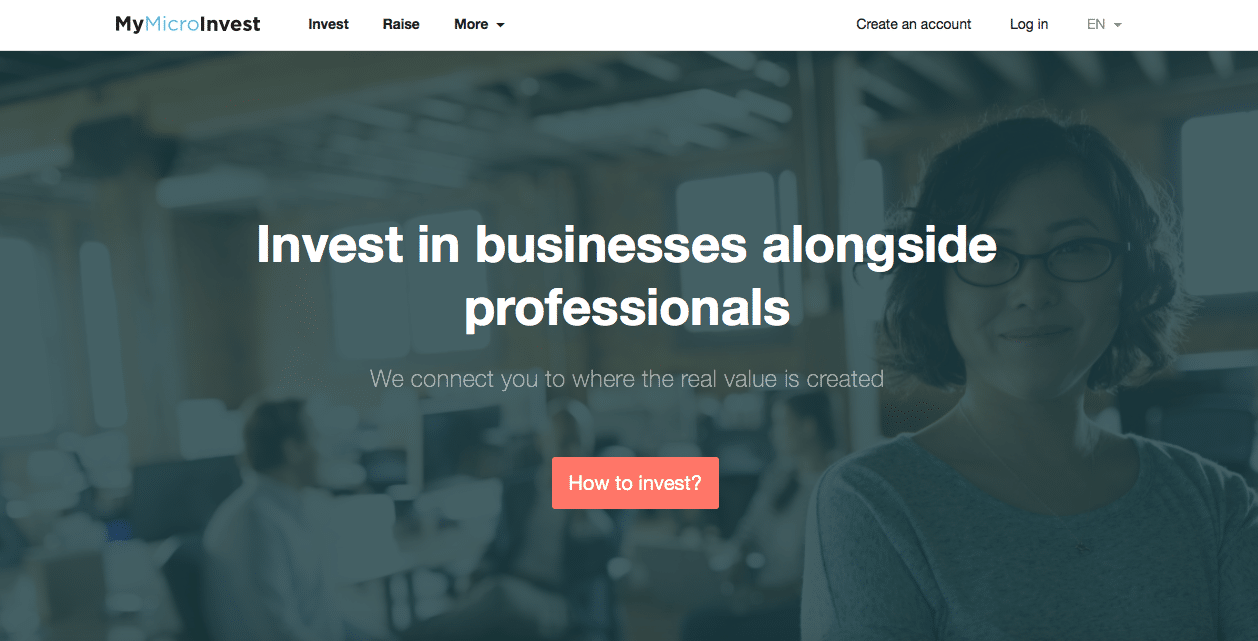 Belgium-based crowdfunding platform MyMicroInvest allows you to invest alongside with professional investors in Europe for as low as €100 on startups and SMEs. The company has received investments of more than €12 million and funded 40 companies from their 30K+ members.
Founder: Jens-Uwe Sauer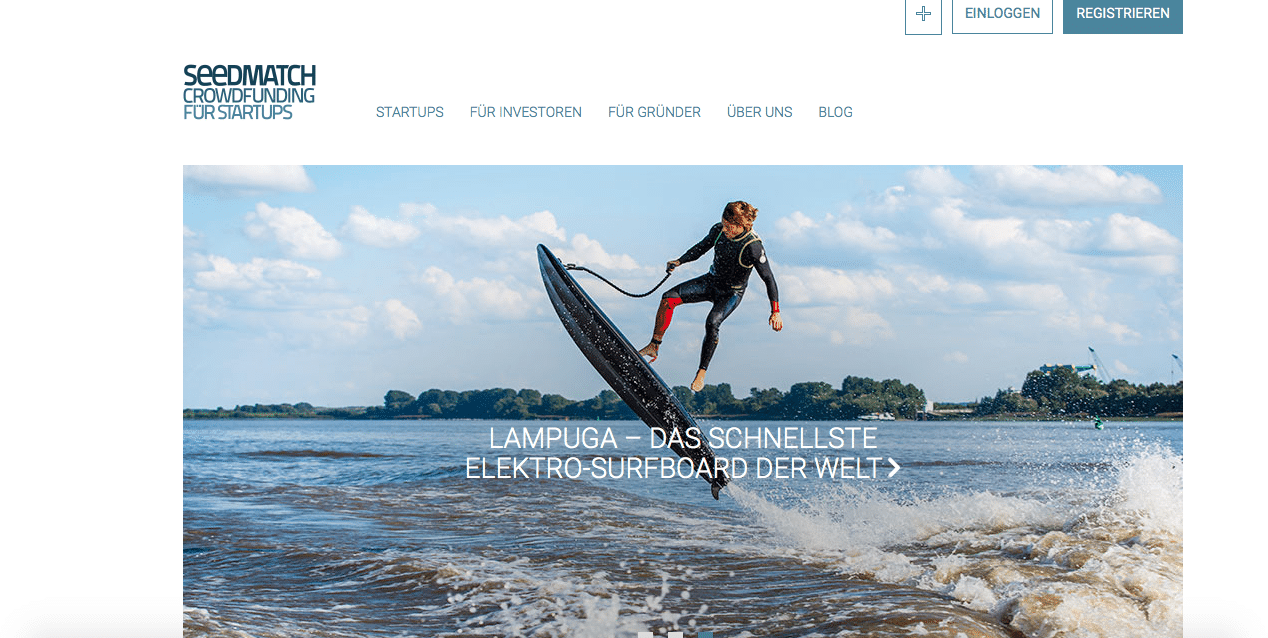 Known as Germany's crowdfunding platform for startups, Seedmatch is also a matchmaker between investors and startups, allowing the investors to get their equity shares starting from €250 for an individual portfolio. On the flipside, startups can raise funds as minimum as €100,000. As of this time, the company has received investments of more than €24 million with 82 funded projects and with 95% success rate.
Successful campaigns: Protonet, Bonaverde, Aoterra
Founder(s): Jeff Lynn and Carlos Silva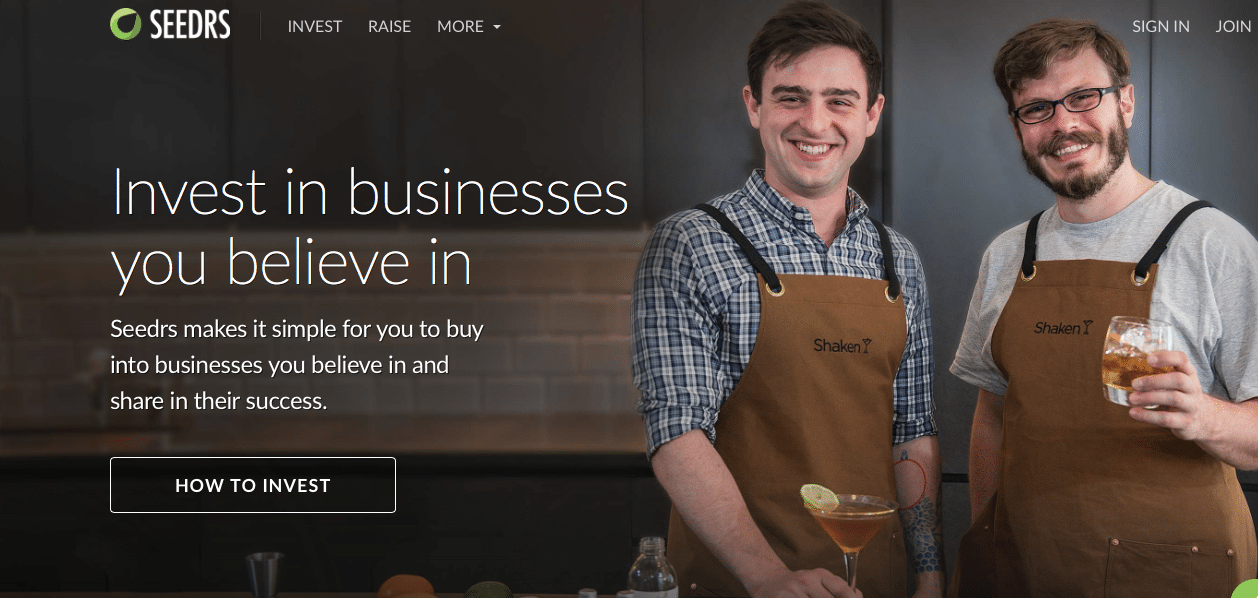 Seedrs is the first equity crowdfunding platform that has received a regulatory approval from Financial Conduct Authority in 2012, supporting early stage and established businesses to raise funds via equity, debt and convertible campaigns. The company is based in London and allows you to invest for as low as £10 or €10. They also plan to expand to the US. As their core mission states,they want to make "it simple for you to buy into businesses you believe in and share in their success," whether in technology, wine and brewery or digital tech. Seedrs has raised more than £5.8 million with 250+ funded projects till date.
Successful campaigns: Chapel Down, Pixel Pin, Oppo Ice Cream
Founder(s): Robin Slakhorst and Korstiaan Zandvliet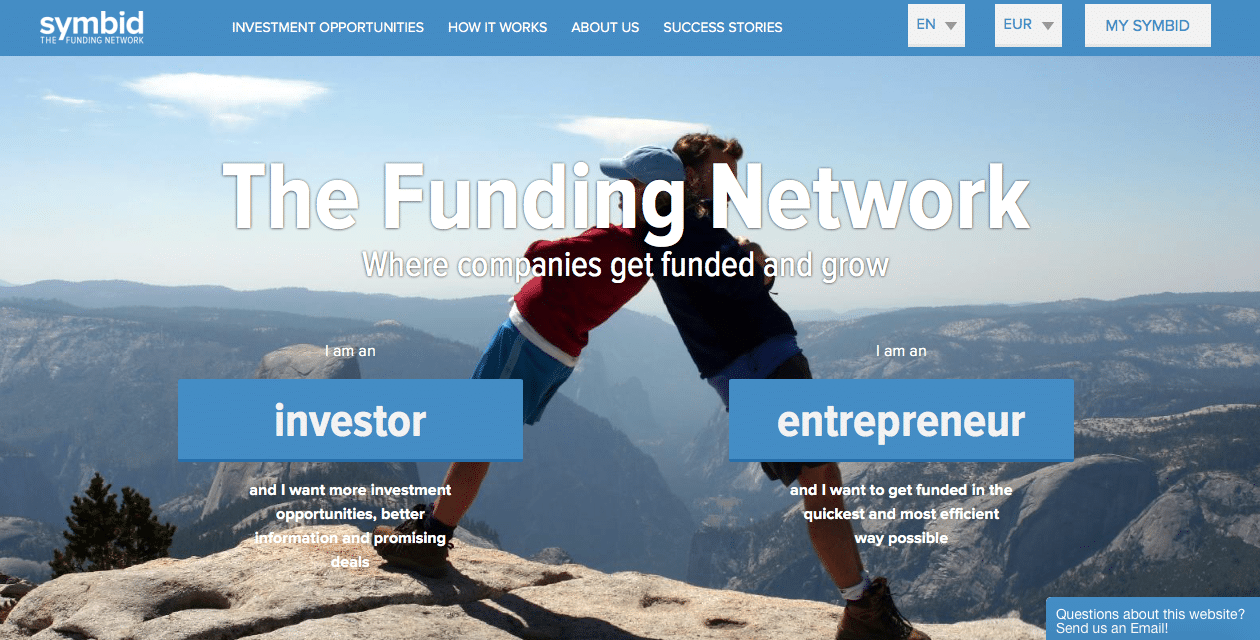 Symbid (aka The Funding Network) is a Netherlands-based equity crowdfunding that provides traditional and new ways of financial alternatives for entrepreneurs. You can invest for as low as €20 to jumpstart your investments on promising startups. The platform boasts of a solid community of 35,515 registered private investors, 51 professional investors and has received over €417 million investment.
Successful campaigns: Kidswatcher, Bergens Blonde
Founder(s): Gonçalo de Vasconcelos and Tom Britton
SyndicateRoom operates according to the "investor led model" where it has a syndicate of investors around professional investors, whilst allowing a crowd of online investors to invest in British companies, both in the early and late stages. As the name speaks for itself, it builds a syndicate of investors via equity. In a nutshell, you can invest with the "Angels" and have the opportunity to learn how they play around on shares. SyndicateRoom bagged the Alternative Finance Platform of the Year in UK at the AlFi Awards 2015. Since its founding in 2013, it has raised more than £40 million with. You can register as an introducer to leverage the network of investors or as an entrepreneur where you can start with a minimum equity funding round of £150,000. From the investors side, you can start investing for as low as £1000.
Successful campaigns: CamNutra, LaZook, Cell Guidance Systems
Founder(s): Merquiol Thierry and Nicolas Seres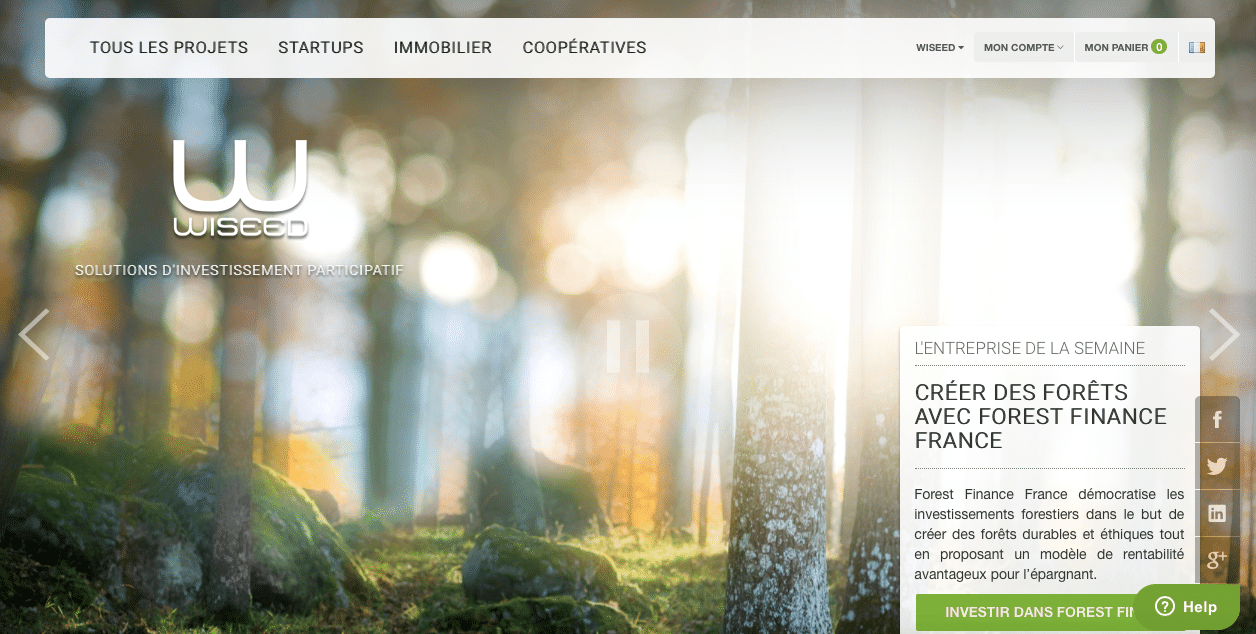 France-based equity crowdfunding platform in real estate allows you to invest collectively for as low as €1,000 – you can invest on a variety of properties such as commercial properties, farms, residentials, etc. Wiseed comes with three options: invest on startups (invest for as low as €100), on real estate properties or get funds via cooperatives. As of writing, Wiseed has raised €36 million investment and funded 89 projects.
Successful campaign: Ecrins Therapeutics
Are there any other platforms to consider? Share your input via a tweet @crowdweek #crowdcapital.