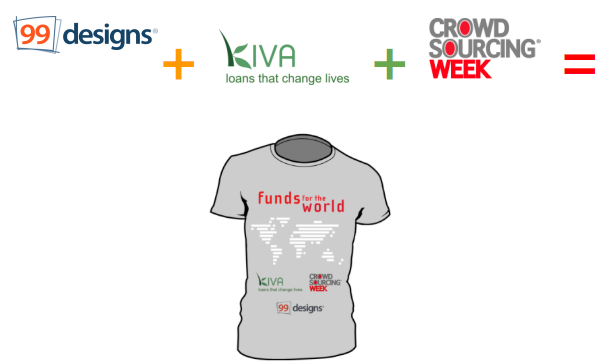 Crowdsourcing Week 2013 is happy to announce our "Crowd Design for Good" campaign that will combine art, fun and a great cause. Crowdsourcing Week is partnering with 99designs & Kiva to empower developing communities around the world with a sustainable approach.
Crowdsourcing Week is all about fostering innovation, engagement and solutions for the future. Crowdsourcing and open innovation is all about being inclusive and co-creating solutions and we firmly believe that doing well and doing good does not have to be exclusive.
Here is how "Crowd Design for Good" works:
Crowd Designs for CSW 2013 on 99Designs:
We are calling on all with a creative ability to design 5-tshirts for each day of the first global conference on crowdsourcing in Singapore. The t-shirts must have a Singapore backdrop and themes for the following topics:
Government, architecture and Urban Planning (Day One)
Marketing, Advertising, Design and Media (Day Two)
Healthcare, Science and Technology (Day Three)
Crowdfunding, New Business Models and Start-up Competition (Day Four)
Tourism, New product development, Entertainment (Day Five)
Each of the five winners will get a $200 cash prize and a 5-day pass to the conference in June this year.
Get more details on the design pitch and register for the competition here.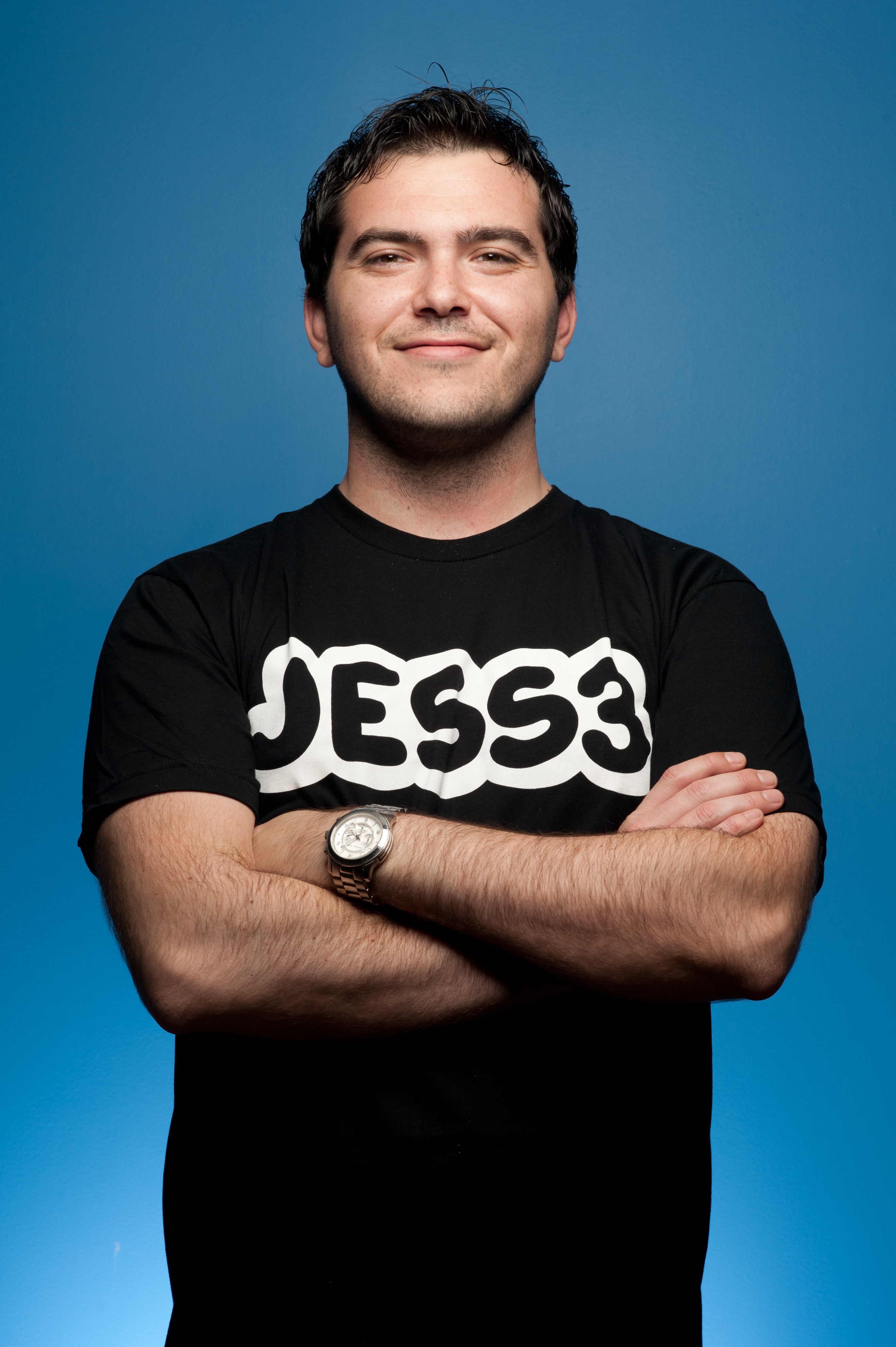 Jesse Thomas, a creative genius and the CEO and Founder of JESS3 will help us choose the winning designs in each of the five categories.
JESS3 is a creative interactive agency specializing in data visualization, social strategy and visual storytelling. Lauded as one of the "Web's Hottest Designers" by Mashable, Jesse has been working towards owning his own agency since he was in his late teens.
Named one of Washington's top 100 "Tech Titans" by Washingtonian Magazine, Jesse has been profiled by Communication Arts, PSFK and Modern DC Business Magazine for his unconventional thinking and expansive vision for his company — to fuse "Silicon Valley with Madison Avenue." With a background in information design and user experience, Jesse was one of the first agency principals in the world to choose data visualization as a central focus, which led to break-through projects for C-SPAN and PepsiCo during the 2008 Elections. Since then, he has contributed social-design-driven methods to the redesigns for Samsung and Nike, while also expanding his team to execute large-scale installations for Intel, American Express and Samsung.
All Proceeds from T-shirts Sales to support Micro-lending projects on KIVA
All proceeds from the sales will go to the Crowdsourcing Week Team on Kiva and will fund microenterprise and micro-lending projects in developing communities. Since we support Kiva projects through small loans and not charity, we hope to create a revolving fund from Kiva credit we earn.
Learn more about Crowdsourcing Week's social mission here.