Get your creative juices flowing! CSW is inviting all you designers to help us design unique materials for our upcoming Crowdsourcing Week Global '14 flagship conference in Singapore.
Design CSW Global '14 Posters with 99designs
Remember those sweet Crowdsourcing Week t-shirts at last year's conference? This year we're once again working with 99designs to craft a unique and eye-catching conference swag. Designers can create an 11×17 inch poster featuring an inspiring quote related to collaboration and innovation. We provide 10 quotes to choose from, and you pick whichever quote inspires you most and make it the central feature of your poster. We are looking for interesting typography, colors, and an inspiring design – a poster that people can display in the workplace.
This should be a poster design that people cannot wait to hang up in their office!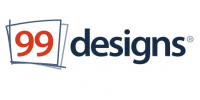 Find full design brief at 99designs
——————-
Crowdsourcing Week Global 2014 is the annual global conference on crowdsourcing, crowdfunding, open innovation and the collaborative economy. Taking place in Singapore from 7 to 11 April, 2014, the event will bring together innovators and entrepreneurs for an inside look at the collaborative business practices required to flourish in our increasingly connected world.
Themed "Crowd Impact: Empowering Transformation," the conference will explore the numerous ways crowdsourcing and crowdfunding have significantly transformed finance, business, marketing, government, and more.