A previous article shone a spotlight on several crowdsourcing success stories from Sweden, and the country that birthed technologies from Skype to Spotify is striving to foster other technologies that could influence the world in coming decades. Ahead of our CSW Summit Arctic Circle later this month in Swedish Lapland we are going to focus on two contrasting projects that have both gained global recognition.
To begin we will consider Sweden's aim to be one of the world's first fossil-free welfare nations, and its challenge to other countries to do likewise. And then as a more immediate example of having to overcome initial disbelief and develop new techniques to harness natural resources we look at the work of a musician who creates instruments from ice and stages music concerts in a giant igloo.
Fossil Free Sweden
Between 2013 and 2014, 51.1% of Sweden's energy needs were met by renewables, according to data from Eurostat and the Renewable Energy Directive. Not content with this significant achievement, Sweden's prime minister announced in a speech to the UN General Assembly in 2015 that the country was going even further and will work towards becoming "one of the first fossil fuel-free welfare states of the world." Fossil Free Sweden was launched to help pursue this aim.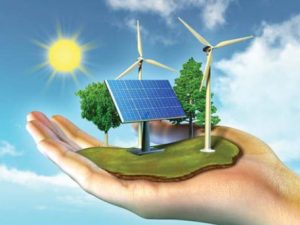 Climate action makes positive business sense. Regardless of climate change, the world needs to invest $90tn over the next 15 years in areas such as sustainable energy, urban development, agriculture and land use – which are all topics covered at CSW Summit Arctic Circle. Providing negative motivation, global warming will increase both droughts and floods, and less predictable climate patterns will hit agriculture and fisheries hard, threatening access to food for the world's growing population, stifling global economic growth and nullifying years of work already put in to eradicating poverty.
Through measures such as the early closure of nuclear energy plants Sweden's political leadership has implemented policies to support the emergence of climate-smart innovations, resulting in reduced emissions and innovative market-based solutions. Fuel company Preem, which operates petrol stations throughout Sweden, has decided to only offer renewable fuels at its pumps by 2030. The country has also long pushed the development of dimethyl ether, a gas byproduct of biomass such as pulp and paper production that is often touted as a cleaner source of truck fuel. In a very recent February 2017 development the Swedish Energy Agency granted $150,000 to help finance a four year research project towards a carbon-dioxide-free steel industry. The project's goal is to come up with a process for blast furnaces to burn hydrogen rather than coal and coke, emitting water instead of carbon dioxide.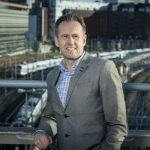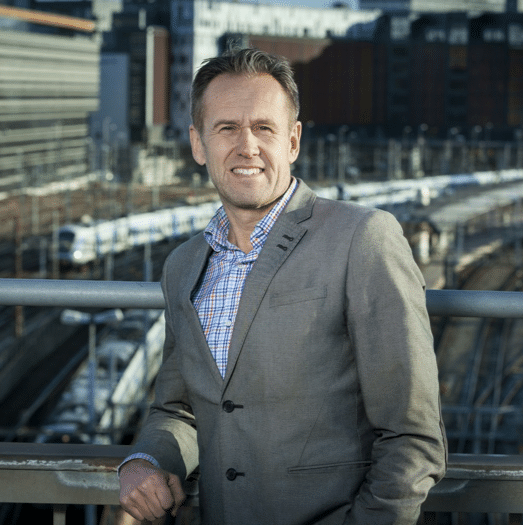 The role of Fossil Free Sweden includes communicating success stories such as these to influence all stakeholders and encourage full citizen engagement in a united national effort. On Day One at CSW Summit Arctic Circle we are delighted we will hear from Svante Axelsson, National Co-ordinator of Fossil Free Sweden, as he explains Sweden's road map to fossil free energy. Tickets are available here.
Ice Music
Ice Music is a celebration of the winter spirit of Swedish Lapland – a new art form where the musicians play on instruments made of ice – ICEstruments. Their regular concert hall is a gigantic two-domed igloo specifically designed to cope with the body and breath heat of the musicians and an audience. Why is that important? Because the instruments start to melt! It's something no other musicians have had to cope with – stringed instruments begin to sound flat and have to be retuned for the temperature rise, and tubular pipe and percussion instruments begin to fill with water and change pitch.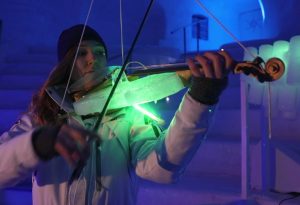 Tim Linhart, an ice sculptor from Colorado is the founder of Ice Music, based in Luleå, Swedish Lapland. He started making ice instruments about 20 years ago when, while perched on the top of a mountain, he carved himself a string bass out of ice, and was stunned at the beautiful sound it produced. To use Tim's own words, "the definition of magic is something that's impossible to believe but is happening." That's why he sees ice instruments and ice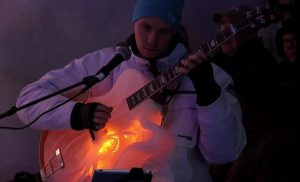 music as a benefit to the people of the world through the release of joy experienced when disbelief dissolves – anything can become possible. Changing coloured lights in the instruments add to the surreal "impossible to believe" experience. See and hear for yourself in this video.
We invite you to experience the magic of Ice Music with us in Luleå, Swedish Lapland – Sweden's northernmost destination and starting point of CSW Summit Arctic Circle on March 15. Hear Tim tell his fascinating story at 5.15pm, and then hear a wonderful performance of ice music at dinner the same evening.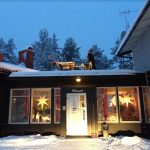 From Luleå the conference will transfer on March 16 in the afternoon to nearby Vuollerim, a rural community of 800 people that boasts an astonishing 60 businesses, 40 NGOs and 7 crowd-based companies. Vuollerim has transformed itself through embracing crowdsourcing-based business models – is it a living embodiment of what could exist on a larger, ultimately global scale? Form and discuss your own first-hand opinions easily with other delegates while you all stay in the crowdsourced Hotel Vuollerim, Gästgiveriet which has 150 co-owners! The Summit continues with more top speakers on March 17.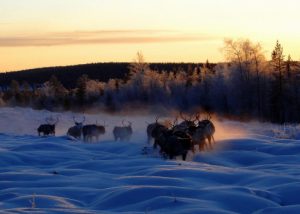 An optional Arctic Expedition weekend extension over March 18 and 19 at CSW Summit Arctic Circle will give you fascinating insight into an entire community that has embraced crowd sharing, and also unforgettable memories of Arctic lifestyle experiences including ice fishing, dinner hopping, meeting Sami reindeer herders, going dog sledding or snowmobiling and dining in a Sami tepee (though some activities may be subject to an extra charge). And perhaps the Northern Lights will make a guest appearance.
Join us next week and book your place now.