What the crowds can achieve, the mind can't immutably conceive. Why? Because the opportunities from the crowds, emerging technologies, and Internet of Things are infinite. From centralized to decentralized to distributed networks, the Internet has immensely eradicated borders and barriers, connecting you to the 5P's – people, product, platform, purpose, and participation – that truly resonate with you and spark the "innovative You."
At Crowdsourcing Week Global 2016, learn from these initiators and disruptors as they share fascinating and mind-blowing insights via keynote presentations on how crowd-powered networks and investments are making an impact and what's in store in the future. You will learn more about citizen engagement, crowd intelligence, and crowdfunding principles from these confirmed speakers from Traity, Minivation, The Things Network and Etherex.
Juan Cartagena, CEO, Traity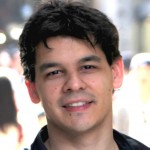 How have human social patterns changed as the trust between people changed? What's the future impact on our society when networks of trust get leveraged?
Juan will discuss the networks of trust and its impact on our society in the future. He is the Founder of Traity.com, backed Li Ka-Shing´s Horizons Ventures, Active Venture Partners, Schindler&Schindler, BDMI, Lanta, Seedcamp and 500Startups, and with a team of spectacular people. His company's mission is to help create a world where we can trust one another for any digital transactions, from sharing cars to online dating. His previous experience includes strategy, private equity, product management and performance management in ITC. MBA from Chicago Booth with High Honors, but still an Electrical Engineer inside.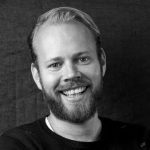 How did The Things Network develop a global crowdsourced Internet of Things data network in 6 months?

Do you want to know the secret? Learn from the serial entrepreneur, Wienke Giezeman. Having sold his previous company in the media industry, he is now entering the IoT market with open, decentralized, and crowdsourced Internet of Things network.
Chris Buckingham, Researcher, Minivation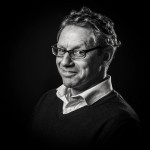 What main issues arise when managing a crowdfunding campaign? How best to tackle these questions?
Chris' time is divided between his research at the University of Southampton, applying serious games to crowdfunding, while also writing various articles, books and papers on this and related topics. He is an international speaker on these subjects and is a guest lecturer at several universities. His interest in crowdfunding started in 2006 when he first discovered peer-to-peer consumer lending and then Kiva.org, a site dedicated to lending money to majority world entrepreneurs. This encouraged him to learn more and soon; he was helping his first clients create their campaigns. His latest book, Crowdfunding Intelligence, is a reflection of best practice when building a sound crowdfunding strategy.
Sarah Flood, Acting CEO, Ethex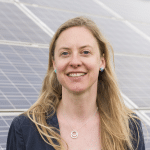 Is it possible to make money and do good? How can you investing and save positively?
For close to fifteen years Sarah has been delivering policy and practice to help the social economy and civil society sector thrive. She has worked with social investors, co-operatives, social enterprises and voluntary and community organizations, all with a focus on how finance can create social good. She is an investor in and Chair of Cultivate Oxford, a not-for-profit social enterprise bringing fresh, local, organically-grown food direct from farmers to the city. Prior to joining Ethex, she worked at one of the largest social investment organizations in this country, The Social Investment Business, where she was exploring new investment products and supporting new program development. Between 2008-2010, while at the Plunkett Foundation, she led Defra's Social Enterprise Strategic Partnership and helped to secure funding for community-owned shops and rural transport social enterprises. She has also worked for NCVO's pioneering Sustainable Funding Project and for New Philanthropy Capital.
Already got questions for these initiators and disruptors? Drop them in the comments!