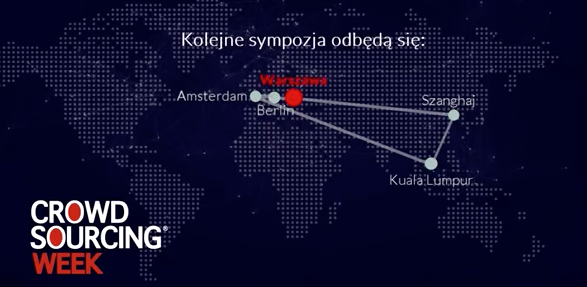 The Future of Crowdsourcing, Poland's first conference on April 12  demonstrated the impact and potential of crowdsourcing for marketing to a full capacity audience. Crowdsourcing Week teamed up with MillionYou, Poland's premier crowdsourcing platform for marketing to produce the event.
The Future of Crowdsourcing, was the first of three global summits in Europe – Warsaw, Amsterdam and Berlin, that together hosted over 500 international delegates with expertise in crowdsourcing, open innovation and crowdfunding.
Ahead of the global conference in Singapore in June, CSW's collaboration with MillionYou highlighted emerging trends in crowdsourcing as it applies to marketing and brand management in Warsaw, Poland. A first of its kind, this conference for marketers, creative and crowdsourcing service providers, was successful to bring the early adopters together to meet and exchange opinions.importance of innovative campaigns by leveraging crowd basic platforms such as MillionYou in Poland, Chaordix and eYeka globally.
Watch a recap of the conference here: 
In Warsaw, it was also be the first time that local case studies of crowdsourcing campaigns will be analyzed step by step by their inventors, offering all marketers a chance to clear any doubts they may have about this tool, still innovative and fairly unfamiliar in the Polish market. The City of Warsaw's enthusiastic support for crowdsourcing as future of marketing and business was evident through the event venue sponsorship. The deputy mayor of Warsaw Michal Olszewski opened the summit and was proud to welcome future-thinking events like these to develop Warsaw as one of the hubs for innovative crowdsourcing. He added that strategic adoption of crowdsourcing could propel companies towards the new economy and future.
View the presentation and slides from the event HERE.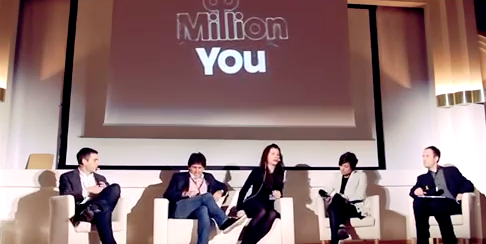 MillionYou is Poland's first crowdsourcing platform and a major advocate of crowdsourcing-based marketing communication. MillionYou is devoted to spreading the knowledge about crowdsourcing and the vast possibilities that it offers through conferences, press articles and white papers.
Under the theme 'Road to CSW Singapore' these summits were planned to offer European organizations a global platform for innovation, efficiency and social responsibility as we head towards Crowdsourcing Week in Singapore -June 3-7. With the other two events in Amsterdam and Berlin, the three European summits brought together more than 500 people, experts and professionals in this space. We are proud to select Singapore as the next global hub for innovation and look forward to bringing the best content on crowdfunding, crowdsourcing and open innovation.
Register here for Crowdsourcing Week in Singapore -June 3-7