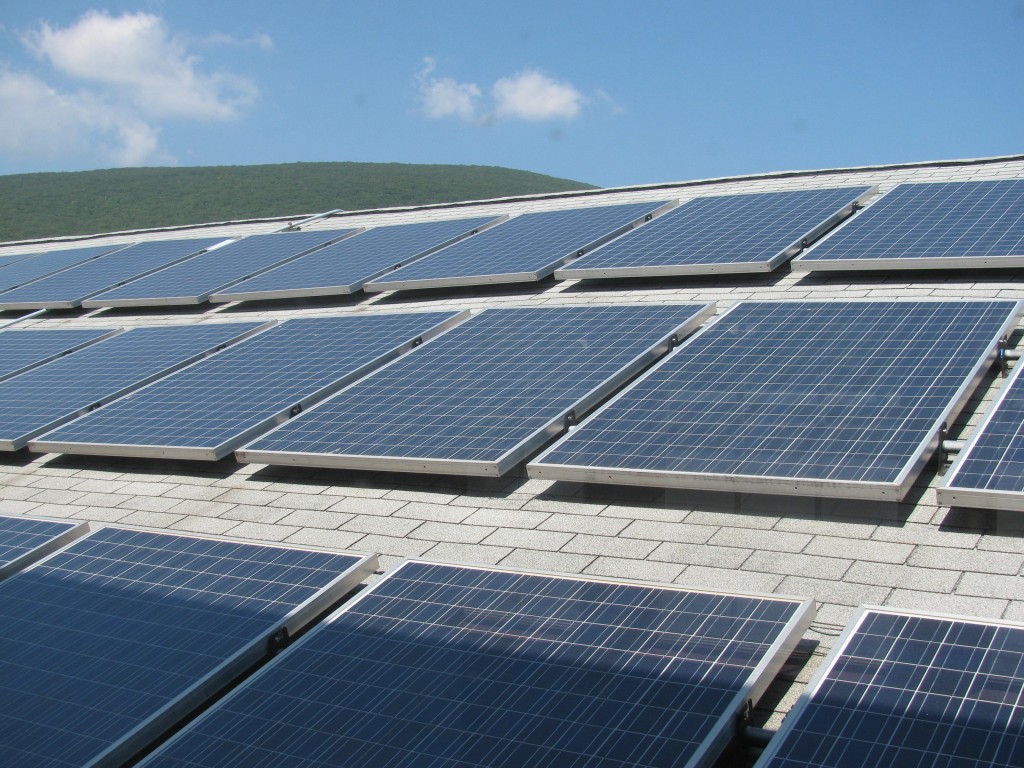 Here is a curated weekly roundup of the breaking news and must-read thought leadership pieces on the crowd economy spotted by the Crowdsourcing Week team. You have tons of good reads while sipping your hot coffee (or tea) on a fine Saturday morning; from crowdsourcing visual identity to Philippines government regulating Uber and GrabCar to Google's Project Sunroof and many more.
Qatar National Museum to crowdsource visual identity
What can the citizens contribute? Qatar National Museum bets on the crowd, inviting them to suggest its new logo, branding and everything about its visual identity through its nationwide competition. "All Qatari nationals over the age of 18 will be able to enter and suggest designs for the new museum's graphic identity," Dezeen writes. "The building (pictured), which will open in Doha next year, is being designed by Pritzker Prize-winning architect Jean Nouvel and is intended to transform the country into a hub of culture and communications."
Spotted by Epi Ludvik Nekaj
Crowdsourcing your security
When it comes to privacy and security issues, there are many things to discuss in the intersections of IT, big data and Internet of Things (IoT). Crowdsourcing enters the scene and could contribute in improving organizations' security and other digital assets. "The formal security programs at most companies include a finite number of managers and staffers. But the fact is, everyone within an organization should be responsible on some level for contributing to efforts to protect information, physical assets and other property," Bob Violini writes via CIO.
Spotted by Epi Ludvik Nekaj
Crowdsourcing in the medicine and healthcare
"Crowdsourcing is being used to help diagnose those patients who have doctors stumped," MedCity News writes. Most of the time, it would take months or years to get the real cause of a sickness. "For that reason, crowdsourcing site CrowdMed is helping people by having an expansive collection of resources all sharing their insights about what they think the underlying problem might be." Read the link above and know more of the success stories of patients and the impact of crowdsourcing in this industry.
Spotted by Epi Ludvik Nekaj
Government regulating Uber and GrabCar is not helpful
It's been more than a week now that the talks over Uber, GrabCar, Philippine transportation agency, LTFRB are making rounds on PH blogs, social media, and websites as Filipino netizens post their rants against the government's move to regulate ride-sharing services. Here's a good read by a ride-sharing convert on "why the government's move to regulate the industry does nothing for the riding public." You may also want to read Manila-based automotive journalist, James Deakin's letter to LTFRB and DOTC that sparked more debates across the Philippine web (and the LTFRB's swift response.)
Spotted by Etienne Verbist
Digital farm: Machines at work?
Here's an interesting video from Vandenborneaardappelen, showing how machines and digital farm work. Perhaps, this could be the future of farm work? What do you think? By the way, the site is in the Dutch language. Enjoy!
Spotted by Etienne Verbist
Weighing the cost of equity crowdfunding
Here's an editorial on equity crowdfunding – the cost and benefit between individuals and institutions. "The promise of crowdfunding is unfortunately not a cure-all for small business capital formation, but it should help to bring faster and cheaper capital to a currently illiquid private market," Nate Nead of CrowdFund.co writes. "Determining the choice and path in that journey will require a detailed look at the business, its current cost of capital, the end-goal, and the type of investors that will help you get there."
Spotted by Briana Green
Calling innovators and smart creatives!
Do you have an idea on how to create novel applications to for a new membrane technology? Check out IdeaConnection's competition. "The UK-based company is looking for novel applications for a new membrane material in a few specific industrial sectors of interest: automotive, packaging and dosing. If your solution is selected, €1,000 (approx. $US 1,000) is yours."
Spotted by Briana Green
Google Maps can tell you if solar panels are worth it on your roofs
Google has already started tapping solar energy via Google Maps. "Google wants to help you harness the power of the sun," The Verge writes. If you're using Google Maps (available in San Francisco, Boston, and Fresno for now), their new Project Sunroof provides a "treasure map" that could detect how much solar energy your roof can generate and also the cost savings if you want to install solar panels.
Spotted by Maria Krisette Capati
[Photo credit via Flickr]
There are tons of amazing stories out there. What else caught your eye this week? Did you come across some breaking news or a good thought piece?