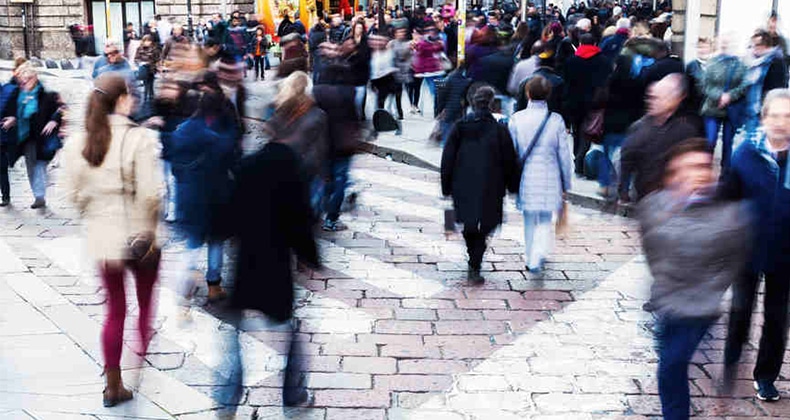 As part of our weekly digest, here are the handpicked crowdsourcing news and updates spotted by our team —from crowdfunding Armstrong's spacesuit and bionic exoskeleton to business travel in the sharing economy to Indiegogo's equity crowdfunding platform and more.
Preserve Neil Armstrong's Spacesuit
Would you like to be part of history? Here's a mission for you: to preserve Neil Armstrong's spacesuit via Kickstarter campaign that the Smithsonian Institution created. "What happens if we meet $500,000 goal? The mission continues! As you know, Neil Armstrong's spacesuit will be temporarily displayed in the time for the 50th anniversary of the Moon landing in 2019, but in the long term, it will be a centerpiece of a brand new exhibition, Destination Moon at the Museum in Washington D.C." Find out how you can be a part of it and what perks you'll receive. 
Spotted by Epi Ludvik Nekaj
Airbnb is also in business travel, too!
From airbed to rooms for backpackers and hipsters, Airbnb, is now expanding its services by tapping the business travelers. "The new product will include central bulling and a dashboard for travel managers to track employee itineraries and spending," Wired reported. "Airbnb says its business travel program has seen 700 percent growth—and now it's launching these features globally."
Spotted by Etienne Verbist
Wearable tech for the developing world
One of the reasons why CSW is enthusiastic in preaching crowdsourcing or (crowd economy as we have coined) it is because of the meaningful and valuable products and services it brings to the community. Recently, UNICEF launched its own open innovation contest to improve the lives of developing countries. The Wearables for Good challenge was launched back in May according to IdeaConnection. If you have a cost-effective, efficient and sustainable idea to solve the issues of emerging countries via wearable technologies, then it's time to make your vision into reality.
Spotted by Briana Green
Indiegogo venturing to equity crowdfunding
Indiegogo is known for its reward/donation-based platform. Backers seed their money to different kinds of projects and campaigns in exchange of rewards or some are merely donations. However, it looks like it's preparing for its next milestone. "The site, along with many in the startup industry awaits a federal ruling on equity crowdfunding," according to Huffington Post. This will be a game-changer in the crowdfunding market in US, allowing the supporters to invest in startups via equity.
Spotted by Etienne Verbist
Spanish scientists to crowdfund bionic exoskeleton to get kids out of wheelchairs
Another interesting crowdfunding campaign that is worth supporting is the bionic exoskeleton project spearheaded by the Spanish scientists of Marsi-Bionics with high hopes of allowing the wheelchair-bound children to walk. They have developed the prototype, however, they are raising $166,000 initially to kickstart the production. "The cost of the development of the bionic exoskeleton takes the company way beyond any public research funding available, and now they have to turn to alternative methods of raising the money, including crowdfunding," Inquistr reported.
Spotted by Briana Green
Crowdsourcing electricity to eliminate energy poverty
Care to share your electricity? Gridmates is on the quest of educating the crowd on how crowdsourced energy can cut our costs and give us more savings. The company launched its own web platform "to eliminate energy poverty by crowdfunding energy," TechRepublic reported. However, the difference with the typical crowdfunding initiative is that users can give their electricity to someone in need. "Users pick a dollar amount, find out how much impact it will have in terms of hours of energy and then donate via PayPal." It's also tax deductible. 
Spotted by Maria Krisette Capati
[Photo credit via Deposit Photos]
There are tons of amazing stories out there. What else caught your eye this week? Did you come across some breaking news or a good thought piece?