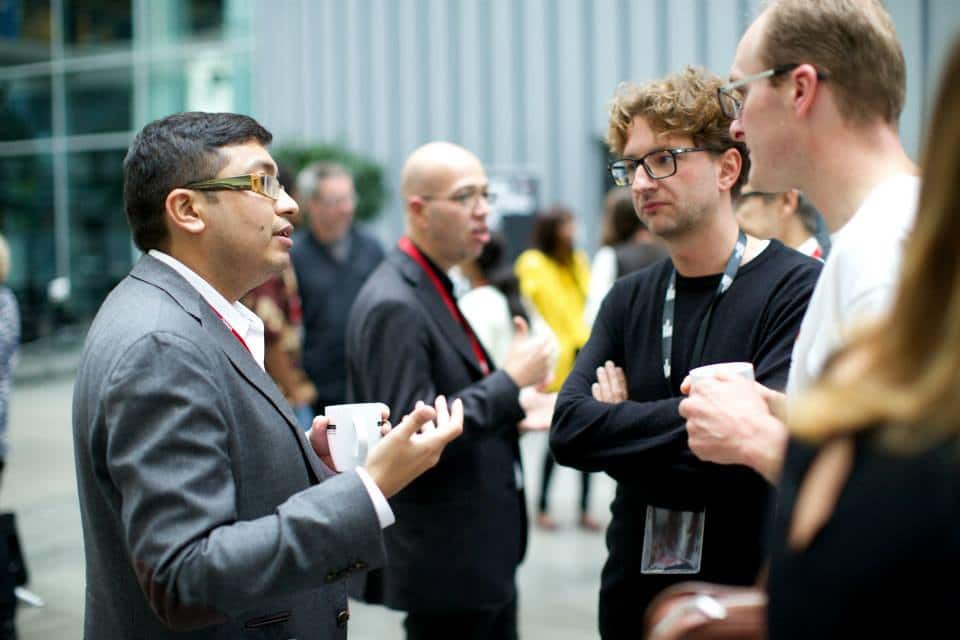 Photo Credit: Sebastiaan ter Burg
Crowdsourcing Week Europe 2014 in Copenhagen saw participants from wide-ranging backgrounds taking in 5 key lessons on collaboration. Here's what attendees had to say about the event, which served to ignite the Nordic community around the evolving crowd economy that is empowering transformations in business, government and social enterprise. The live attendee soundbites were recorded by Adil Adenwala.
Andreas Christensen  is the CMO of Lendino, a peer-to-peer lending platform based in Denmark that allows small businesses to finance themselves cheaply and easily, while offering investors attractive investment options.
Eva-Lena Skalstad is the Executive Director of Lapland Vuollerim, a socially responsible business owned by residents of Vuollerim, a village in the Swedish Lapland touching the Arctic Circle. The unique community focussed business reinvests 100 % of the profit back to the local economy.
Joachim Lohkamp is a proponent of Living Systems Design and SocialCapital and P2P Networks connecting people, ideas and things. He is a core team member at Living Bridges Planet, a global facilitator network inspired by strength-based and social capital approaches to enable change.
Anthropologist and branding expert Hjörtur Smárason from Denmark (and Iceland) has been involved in several startups, both as a CEO and an advisor. Hjörtur has taught innovation at a university and following the economic collapse in Iceland in 2008 he was involved in a large project aiming at inspiring innovation and entrepreneurship in the society as means to rebound from the crisis.