We are proud to announce that Aulia Halimatussadiah, accomplished writer, entrepreneur and tech evangelist joins our advisory board this month.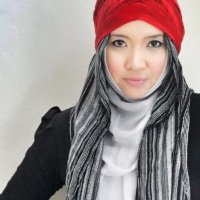 Aulia Halimatussadiah (Ollie) is CTO & Co-Founder of Nulisbuku.com, the first online self-publishing platform in Indonesia. She's been heavily involved in entrepreneurship events and efforts as the initiator of #StartupLokal and Girls in Tech Indonesia. 
Ollie is a big believer in the power of community as evident from her involvement with the Nulis Buku Club (writing club, now spreading in more than 20 cities in Indonesia), #StartupLokal (biggest community for startup founders, investors, and startup enthusiasts), Girls in Tech Indonesia (community for women in technology or simply love technology) and last but not least, Bincang Edukasi (a community for grassroots movement in education).
Crowdsourcing Week Founder, Epi Ludvik Nekaj, while extending a warm welcome to Ollie says, "Crowdsourcing Week will gain tremendously from Ollie's experience and insights in business and community building for social and economic prosperity. We are excited to have her join our board to plan the long-term vision for our company."
In her spare time, Ollie is a voracious writer having written 26 books and counting. Follow her blog at Salsabeela.com and find her on Twitter @salsabeela.
Welcome Ollie!