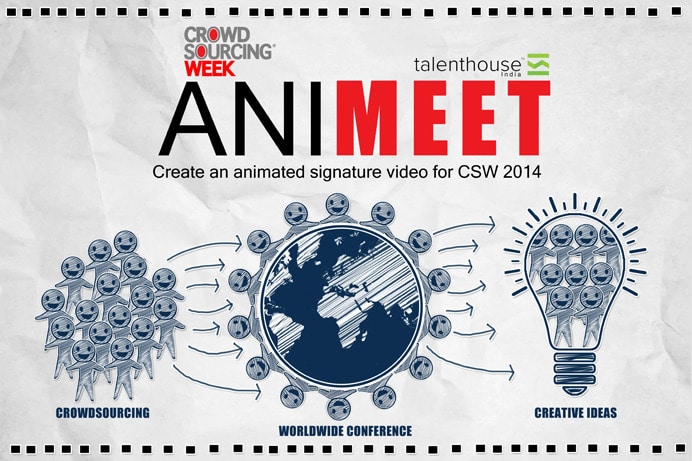 Last month, Crowdsourcing Week (CSW) in partnership with Talenthouse India launched a contest to create an animated signature video that would bring out the mission and goals of Crowdsourcing Week. We are thrilled to find a winner + 2 runner up entries from 25 entries we received this year and look forward to integrating the winning animation into our messaging this coming year. Take a peek at the animations and the artists behind them.
CSW Animeet Winner  Name: Ejaz Ahmed; Region: West Bengal
1st Runner up  Name: Arun Kumar Swain; Region: Odisha
Arun Kumar Swain is a motion graphic artist by profession who was inspired by fireworks, lights and magic. He has a diploma in animation and a degree in economics! 
2nd Runner up
Name: KayDee; Region: New Delhi (INDIA)
At an early age of 19, KayDee started his career, building 3 dimensional characters and identities. He has continued doing the same through assisting artists with their branding strategies and building their identities.