As Asia's most dynamic business hub, a hot spot for innovation and a global melting pot of food and culture, there are many reasons Singapore is the host city for Crowdsourcing Week Global 2015.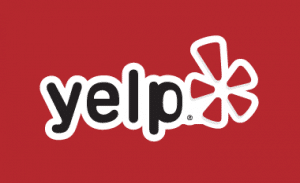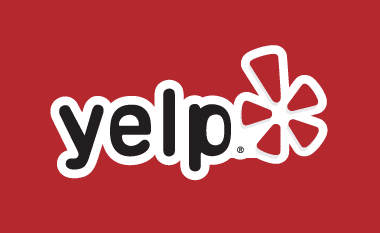 For those traveling from near and far to attend CSW Global 2015, part of the fun will be seeing the city itself. To provide you with some tips on discovering authentic Singapore, we partnered up with our friends at Yelp to crowdsource some local recommendations for your trip.
Compiled from recommendations by savvy local Yelp community members, this crowdsourced city guide features suggestions made specifically with CSW Global delegates in mind – featuring spots to eat and drink near the conference venue, as well as unique places and experiences that highlight Singapore's innovative side.
Yelp's Singapore Community Manager Michelle Mondonedo provides some additional insight into what Singapore has to offer.
CSW: Why should someone be excited to visit Singapore?
Michelle: Singapore is a foodie's paradise. You can find authentic local dishes for under $10 SGD per person. We are also celebrating 50 years of independence in 2015!
CSW: What do you find to be a particularly innovative about the city?
Michelle: The architecture – take a look at the unique structures of Marina Bay Sands, the ArtScience Museum, Gardens by the Bay, and the Star Performing Arts Centre.
CSW: What's your advice on making the most out of a visit?
Michelle: While visiting all the air-conditioned structures are nice, don't be afraid to sweat it out at one of the outdoor hawker centres! Singapore is known for amazing street food, so it's an experience you shouldn't miss. 
A Crowdsourced Guide to Singapore:
Tap into Singapore's innovative spirit.
"It is a modern and stunning theater… forget about ushers checking and tearing your tickets. You just scan the ticket at the turnstile and voila, you are admitted into the huge foyer." –Carolyn L.
"Do not miss the Supertree Grove. If you stay until nightfall, this is definitely the place you want to be: The trees come to life with accompanying music. Get a spot nearby on the grass and enjoy a free 20-minute of musical performance. If you visit on the weekend, there are also free concerts." – Ping L.
"The museum has an interesting architecture which resembles an unfolding lotus, or a palm. It reflects the sun brightly on a hot day, and looks dazzling. You can't explore much of the interior without buying a ticket, so do consider visiting at least one of the exhibition especially if you won't be in town for long." – Raymond L.

Dine & drink near the CSW Global 2015 venue.
"This is one of my favorite tucked-away places to go. The coffee is flavorful & beautifully prepared with a delicious little biscotti that I can't get enough of. The food is delicious and uncomplicated." – Su In K.
"Who knew Penang food could be this savory and diverse? I was introduced to a handful of dishes here on my first visit and have been a fan of them ever since. There are lots of textures and flavors to explore." – Keiko S.
"The prices are appropriate for what you get, especially relative to the area. Although it is frequently crowded during lunch time, the service has been reasonable and the space is not cramped by any means. There is plentiful seating indoors and out." – John Q.
An institution in Holland Village and around the whole island, especially in the live music scene! I think it's perfect for drinking and good bands. – Rett M.
Shop Local.
"Cute shop full of Singapore-inspired knickknacks. I've been here many times, if only just to ogle. Love their 'Quirky Singapore' series of bags, badges, and t-shirts. – Steffi C.
"The clothes here are more casual, not the cheapest but well curated and quite hipster wear. It's unique in that it carries a whole range of sneakers specially catered for women." – Jac S.
"One of Singapore's few indie bookstores. They also sell nostalgic curios, and are publishers too." – Chewlin L.
For a singularly Singapore experience.
"This place is one of the food havens where you can find the best Singaporean flavours." – Leslie S.
"No trip to Singapore would be complete without a visit to the iconic Merlion. Not only that, the park provides a panoramic view of the water and Marina Bay Sands." – Nyssa Kristine B.
"There are generic museums that could be replicated all over the world and then there are museums that reflect the culture and identify of the people. The Peranakan Museum is the latter." – Cheryl N.
What else do you plan to experience while in Singapore for CSW Global 2015? Let's keep crowdsourcing the list – add your recommendations in the comments!
 
Photo Credit: Erwin Soo / Flickr