With sad regret I have recently seen the passing of two people who left an indelible mark both on the world of innovation and on me personally. Academic, business leader, author and "management guru" Professor Clayton Christensen, and serial entrepreneur Leila Janah, founder of a gig-economy ecosystem in Africa that helped an estimated 50,000 people, both passed away from cancer.
To many, Clayton is best known for his book The Innovator's Dilemma, which sold over half a million copies. In his build-up prior to writing this had been an exemplary student, beginning after high school at Brigham Young University where he took two years out to be a missionary in South Korea. He went on to study econometrics at the prestigious Oxford University in the UK, and gained an MBA from the Harvard Business School.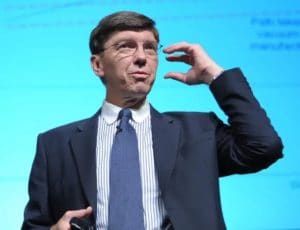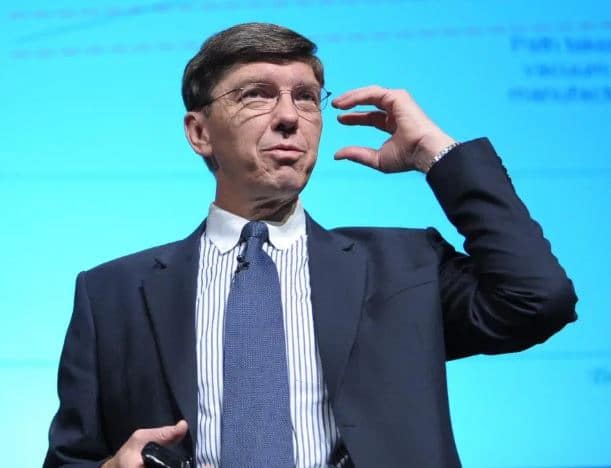 He joined up with a group of professors from MIT to found the Ceramics Process Systems Corporation which he ran as chief executive for most of the 1980's. In 1992 he returned to academia on the staff at Harvard Business School, and in 1997 wrote his seminal insight into business management, The Innovator's Dilemma. It catapulted him to stardom as leaders of some of the biggest companies beat a path to his door.
The core of his message was based on the lifecycle of businesses. Young, alert, agile startups are able to identify opportunities, and be innovative to exploit them, moving faster than established companies. Startup entrepreneurs are passionate and hungry, and take risks in the early years to bring their vision to fruition. Inevitably things change as shareholders switch priorities from building wealth to safeguarding their acquired value, and look instead for a "safe pair of hands" to run the company and protect their investment.
Clayton identified a pattern of companies narrowing down on the most profitable models or products in a range. However, this can leave some market sectors undefended which are targeted by new market entrants who are faster to react to market shifts and opportunities. The original disruptors become the disrupted. 
By 2007, Clayton's book had sold over half a million copies, though in 2010 he was diagnosed with cancer, and a stroke soon after forced him to relearn to talk. These events led him to write a second book called "How will you measure your life?" The value of the impact he had had on other people's lives far outweighed any measurement of success based on what he had earned or acquired. 
The child of Indian immigrants who moved to the US, Leila Janah founded three companies with the aim of improving life for very poor Africans through providing them with reasonably well paid work. Only 37 when she passed away, Leila was a young global leader of the World Economic Forum and had an impact on an estimated 50,000 people.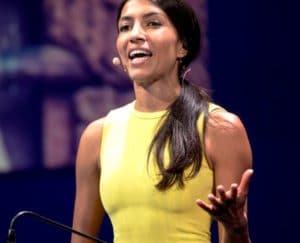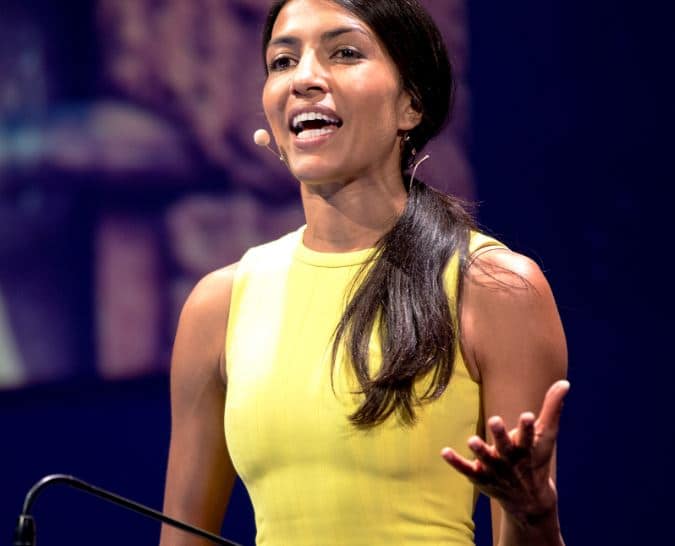 She recognised that poor African's needed more than handouts. To break out of a vicious circle of low expectations and low achievement they need to earn more than the local basic economies can afford. Her company Samasource hires people in areas with little economic opportunity, trains them in computer tasks including AI data input, and then offers their services to global companies including Google, Microsoft, and Walmart among many others.
Additionally, her Samaschool provides digital training; Samahope is a crowd-funding platform for doctors treating women and children in poor areas; and LXMI employs women from poor communities in the Nile Valley to harvest products that are used in their luxury skin care brand.
It must have been so emotionally demanding to divide her time between people living in extreme poverty and travelling to Davos or having dinner with leaders of global corporations. The disparities would surely prey on most people's minds: despite the continual overwhelming poverty, there had to be hope to cling on to. So like Clayton, Leila devised her own yardstick of values that mattered to her. She described it as having a private garden, where "there is only beauty and light and good, fertilized by the decisions you choose to make."
She was diagnosed with cancer in April 2019. I will remember them both, and the valuable, enduring lessons they taught us.
May you both rest in peace.