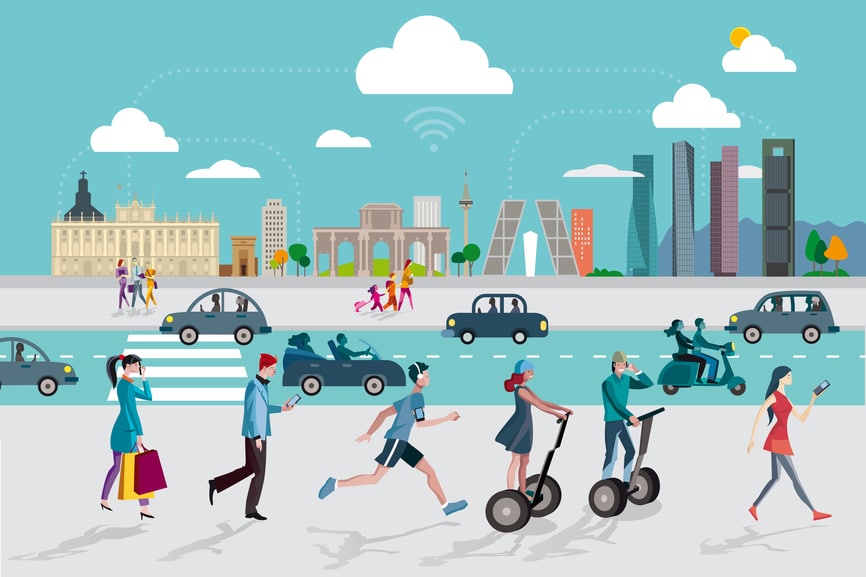 We're getting closer to Crowdsourcing Week Global 2015 conference. And before we hit the road on Monday, we're delivering some of the noteworthy news and updates in the crowdsourcing space for our weekly digest. PWC says sharing economy is 'getting very big and 'very fast;' there's a good read about the future of crypto-currencies, smart cities, and other news on the impact of crowdsourced data and much more.
Is the crowd's fashion statement better than the designers?
Priti Ambani, Global Media Director of Crowdsourcing Week, writes about crowdsourcing and its impact in the fashion retailing industry. With crowdsourcing, crowdfunding, and social media facilitating the ease of online shopping; the crowds are not just customers, but also designers and investors as they participate in fashion crowdfunding platform like Betabrand and Before the Label. Read the story here… 
How crowdsourcing can build a smarter nation?
What makes a city smart? According to Epi Ludvik Nekaj, "Smart cities are not about hi-tech installation and futuristic infrastructure." He expounds how crowdsourcing can help Singapore in its quest to become a smart nation. Read the exceptional thought piece here… 
Debunking the myths of Bitcoin and its implication in Asian economies
Is Bitcoin illegal? Is it a speculative investment? How come there's no central authority when facilitating the transactions? David Moskowitz of Coin Republic writes about Bitcoin facts vs. fiction and its implication for Asia economies. He's also one of our speakers on Crowdsourcing Week Global 2015. Here's a good read under the finance and crypto currency categories.
PWC says sharing economy is getting 'very big' and 'very fast.'
For the first time, PriceWaterhouseCoopers conducted a large-scale survey on sharing economy. And here's what they said: "The sharing economy is getting very big and very fast." The shift from buying to renting is massive and PWC says sharing economy is the future.
Smartphones can detect earthquakes according to a new study
Smartphones aren't just for calls—scientists at the U.S. Geological Survey found out that the sensors inside and other similar devices could be used to build earthquake warning systems according to the USGS. "Crowdsourced alerting means that the community will benefit by data generated from the community," said Sarah Minson USGS geophysicist. Read the whole story here…
Image via Deposit Photos
What else caught your eye this week? Came across some breaking news or a good thought piece?