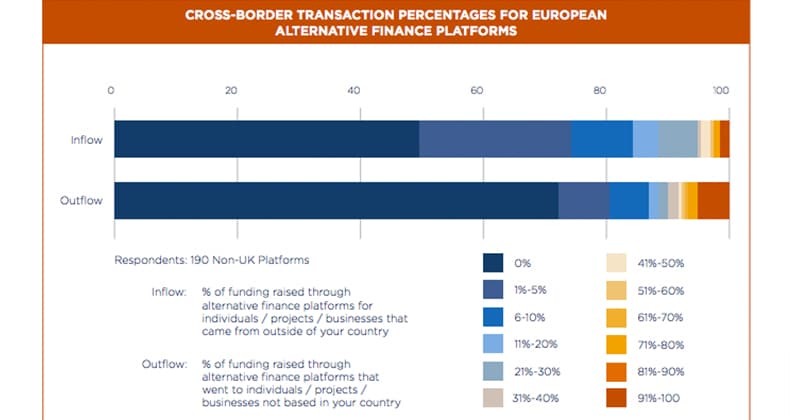 Topics such as Greek financial crisis, China's shocking move in the stock market and other finance news hit the headlines this week. And though financial and investment trading is quite getting more chaotic every day, at Crowdsourcing Week, we focus in educating people in exploring new ways and options to democratize the traditional financial systems. In the crowdsourcing space, we see infinite possibilities to solve the world's problems. So in case you miss them, here is a curated weekly roundup of the breaking news and must-read thought leadership pieces on the crowd economy this week.
Sharing economy goes global
Want to know more about sharing economy? This thought-piece, "Fair Share? The Sharing Economy Goes Global" via World Politics Review by Kentaro Toyama provides insights on the impact of sharing economy worldwide. "The core technology behind sharing economy services is straightforward, and the expertise needed to design and manage such systems is increasingly common," Toyama writes.
Moving Mainstream: The European Alternative Finance Benchmarking report
The University of Cambridge and EY in collaboration with third-party research participating platforms released the European Alternative Finance Benchmarking report. There's a rapid growth across Europe and peer-to-peer lending is leading the way. "The European alternative finance market grew by 144% last year," according to the report.
Innovation starts from the heart
Here's an inspiring post by Gary Hamel on Harvard Business Review, "Innovation Starts with the Heart, Not the Head." If you think you need billions of dollars to innovate, Hamel shares how the CEO of Lakeland reinvent the healthcare experience — empowering people, touching patients, one day at a time. "We're going to raise our scores by touching the hearts of our patients — by making sure they know not only how well we care for them, but how much we care about them. We're going to learn to be more loving. To do that, he said, I want to challenge you to bring your heart to work in new and creative ways," the CEO said.
More players in crowdsourcing public healthcare
"Google has some competition in crowdsourcing public health," the MedCityNews reports. It's not surprising that the Internet giant is exploring the crowdsourcing business model even in healthcare via Google Flu trends. However, MedCityNews says, "It is clearly far from perfect." And new entrants like SickWeather and Iodine are mining data via social media to identify health threats and trends.
Scientists use crowdfunding to save endangered species
Scientists are crowdfunding a research project called Black Rhino Genome Project to preserve the DNA of black rhinos. "To boost their efforts, the team set up a crowdfunding campaign, which met its goal of $16,500 this week to start the project," The Washington Post reports. From Greek bailout crowdfunding to scientific projects, crowdfunding itself taps many areas to solve a problem.
Google's foray to sharing economy with RideWith
Google is venturing in ride-sharing business with RideWith, which is in beta testing in Tel-Aviv. The Internet giant is collaborating with local startups as well that are developing ride-sharing platforms. "And while Google and Waze "obviously have the user base to become a major force in the ride-sharing market, their presence will help all the ride-sharing apps by raising consciousness and popularizing the concept," said Shay Zluf, of Israeli ride-sharing startup La'zooz," The Times of Israel reported.
[Photo credit via the European Alternative Finance Benchmarking report]
There are tons of amazing stories out there. What else caught your eye this week? Did you come across some breaking news or a good thought piece?