We are in to the final three week countdown before our fifth CSW Global conference in Washington D.C running 24-28 October. And we are very excited, and honored, by the number of global thought-leaders and top practitioners from the international crowdsourcing sector who are speaking, engaging in panel discussions, or attending as delegates. There's still time for some late-bookers to be there.
The event has a Wednesday opening night with two-track conference sessions on Thursday and Friday at the Carnegie Institute for Science. For VIP, Partner and All Access ticket holders the activities extend over the weekend with tailored expeditions to the National Air & Space Museum and National Gallery of Art.
Over 60 international and US speakers will take the stage to share knowledge, experience and insights with something for everyone from C-suite corporate executives to NGOs, government agencies and startup entrepreneurs. There'll be no hour-long sessions here, there's going to be very concentrated and focused 15 to 20 minutes from each speaker, including these three.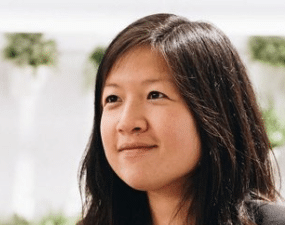 Aurelie Wen is an open innovation advocate at Agorize, a 70-strong tech company headquartered in Paris with offices in Montreal, Hong Kong, and Stuttgart. Agorize brings together private and public organizations and 5 million innovators in 185 countries through a "Challenge as a Service" crowdsourcing platform. With her team, Aurelie has helped more than 200 large organizations innovate, recruit, and communicate differently, through one open innovation challenge at the time.
These organizations include the U.S. Department of Education, Government of Singapore, L'Oréal, LVMH, PepsiCo, Pernod-Ricard, Electrolux, TD, Citi Bank, Merck, Deloitte, Tinder, Uber and Microsoft. Aurelie will tell delegates everything they need to know about hackathons, how to build one and how corporations can utilize this powerful open innovation tool to solve all kinds of business and people-related challenges.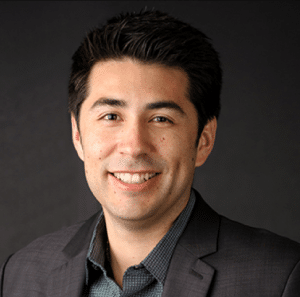 Dr. Mike Contreras is the General Manager of Public Sector at Topcoder, the world's largest network of designers, developers, and data scientists available for gig-economy purposes. Earlier in his career Mike spent time in Federal Government being a champion of crowdsourcing programs, and so he knows from having been there what the public sector wants and responds to. And he spent time as a rocket scientist at NASA.
Mike leads growth and client engagement for Topcoder's Public Sector division, while also ensuring the successful delivery of crowdsourcing products and services to long-standing clients including NASA, Department of Energy (DOE), and the Department of Defense. He will share his "Observations from a Decade of Crowdsourcing with the Public Sector."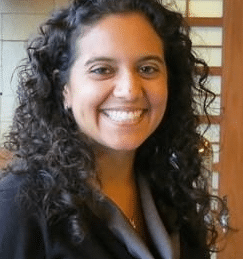 Pooja Wagh is Community Director at Solve Healthcare, in California, which works with healthcare organizations to choose, set up and administer information technology, electronic health records and practice management systems, while improving productivity through the use of the latest technologies. Pooja develops and nurtures relationships with Solve's health-focused members, advisors, and Solvers (its freelance network), working with them to drive forward promising, innovative solutions to intractable challenges in the health and wellness space.
Pooja is also responsible for defining Solve's strategic direction for the Health pillar and measuring the impact of Solve's partnerships on the ability of Solvers to affect change. Her conference session is titled "CrowdSolving for Social Impact."
A few tickets are still available, though you will also be able to follow the conference through #CSWGlobal18 on Twitter. But it's not like being there, with opportunities to network with peers and the speakers and panelists. Can you afford to miss it? As well as individual tickets we have a special deal on three Team Tickets booked together for ONLY $995. We'd like you to come on this journey with us!