With it's renowned environmentally friendliness, vibrant city life, and a penchant for innovative urban solutions, there are many reasons Copenhagen is the host city for Crowdsourcing Week Europe 2014.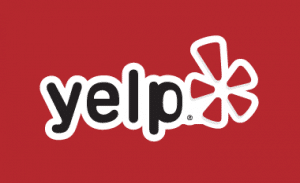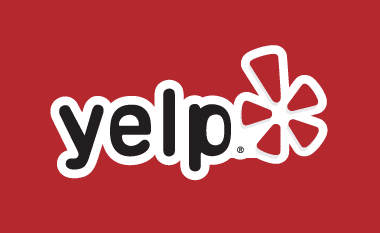 For those traveling from near and far to attend CSW Europe 2014, part of the fun will be seeing the city itself. To provide you with some tips on discovering authentic Copenhagen, we partnered up with our friends at Yelp to crowdsource some local recommendations for your trip.
Compiled from recommendations by savvy local Yelp community members, this crowdsourced city guide features suggestions made specifically with CSW Europe delegates in mind – featuring spots to eat and drink near the conference venue, as well as unique places and experiences that highlight Copenhagen's innovative side.
Yelp's Copenhagen Community Manager Camilla Jensen provides some additional insight into what Copenhagen has to offer (hint: it's all about exploring on two wheels!).
CSW: Why should someone be excited to visit Copenhagen? 
Camilla: Because it's a beautiful city with old colorful houses, a creative culture life and low power transportation (for example, our Ministers go by bike to work).
CSW: What do you find to be a particularly innovative about the city?
Camilla: Our bike culture which makes it so easy, cheap, and environmentally friendly to get around in the city.
CSW: What's your advice on making the most out of a visit?
Camilla: Rent a bike! And try to make time to just enjoy enjoy the parks and squares (especially at Vesterbro and Nørrebro) – to capture the authentic atmosphere of Copenhagen! 
A Crowdsourced Guide to Copenhagen
Tap into Copenhagen's innovative spirit.
"Housed in a smart-looking building designed by local architect Henning Larsen, the design centre is a museum intent on building awareness of Danish design and its economic effects among businesses." – Ed U.
"Unassuming coffee place with a nice atmosphere. And the proceeds go to charity – great concept!" – Niels B.
"In the space between humanitarian work and ecology, Mellemrummet in Ravnsborggade subsides.  The café's profits go to MS, which works to eradicate poverty." – Stine N.

Dine & drink near the CSW Europe 2014 venue.
For Coffee and Breakfast
"Café Analog is located inside the beautiful IT University. Even when no one is behind the counter you can still self-serve your way to a cheap cup of coffee, if you're the lucky owner of a loyalty 'clip card'." – Nicolai D.
"Very laid back café with a cozy downstairs seating place and outdoor seating. " – Maria B.
"Five big stars from here! Less can not do it. They make one of the city's best hot chocolates with chili to give a little edge to it. Additionally, it is one of the friendliest cafes in Amager." -Thorbjørn K.
"Love this place. The brunch was amazing. We had eggs benedict, yogurt, avocadomad (mashed avo with lime, almonds) and lattes. Every bite was delicious and fresh." – Brooke P
For Lunch
"It never goes wrong at Café Under Elmene! Cosy cafe where you can sit both inside and out. My friend and I often end up at this café, and you also know that you will not be disappointed." – Sophie K.
"This place serves earnest Danish porridge with a flair of fresh ingredients that's bound to please." -Siu-Wei H.
"If you want to immerse your self in Danish cuisine, then this is the place to go. You'll need just two things, an appetite and time for the full experience." -Marcel G.
For Dinner
"Madsvinet is a cozy and different place, personally I love their style, located in an old butcher shop turned into a raw restaurant, with a large open kitchen." -Anette A. 
I absolutely loved both the process and mystery of the meal. I was very skeptical about New Nordic before finally breaking down and trying it. After sampling several New Nordic venues, I'm totally sold. – Alex B
"The ambiance and decor of the place has kept the charm of the old book store and all walls are lined with book shelves, leaving you to feel like you are having your coffee [or food] in a library." – Jonas G. 
For Drinks
"If you are the slightest into micro brewed beer or even into anything other than lagers, this is the place for you!." – Iris F.
"The most wonderful cocktail bar, not as all the others, decorated in a true gentlemen style. With old chesterfield couches, chairs and an open fireplace!" -Anette A.
Shop Local
 Here the focus is on suits, shirts, neckties, bow ties, shoes and accessories. The shop itself is incredibly beautiful, real old style." -Thomas G.
"Has everything a vintage heart desires!" – Mette R.
Experience Copenhagen
"What I love about Copenhagen are the multitude of green spaces.  Literally right next to the Rosenborg castle garden is this beautiful botanical preserve, replete with a small lake." – Kim N.
"I give it five stars because it has something for everyone. It's a giant indoors/outdoors farmers market in the middle of the city. Here can you find boutique stalls with everything from bakeries to restaurants to chocolate shops to special herbs and spices from around the world." – Michelle E.
Blågårdsplads and in the whole area around Blågårdsgade is an important part of Nørrebro soul. In the winter, enjoy the ice rink. " – Laura J
What else do you plan to experience while in Copenhagen for CSW Europe? Let's keep crowdsourcing the list – add your recommendations in the comments!