Crowdsourcing Week returns to the remoteness of Swedish Lapland inside the Arctic Circle in March 2017 for what promises to be an exciting blend of presentations, panel discussions and audience participation with team workshops and voting for best ideas from a range of crowdsourcing solutions.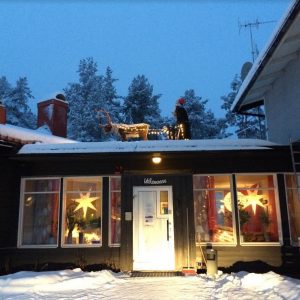 A three day CSW Summit Arctic Circle will take place March 15-17 2017, split across two locations. It starts in Luleå, a coastal city and the capital of Norrbotten County – Sweden's northernmost county – with a population of 75,000. From there the conference will transfer to nearby Vuollerim, a rural community of 800 people, 60 businesses, 40 NGOs and 7 crowd-based companies. Vuollerim has transformed and revitalised itself through embracing crowdsourcing – is it a living embodiment of what could exist on a larger, ultimately global scale? Form your own first-hand opinions. Everyone will stay in the crowdsourced Hotel Vuollerim, Gästgiveriet which has 150 co-owners!
CSW Summit Arctic Circle registration is now open. During the Summit you will be able to meet with some of the community-based businesses here who took control of their own futures within categories of the 14-part crowd economy landscape.
International opinion leaders and best practice exponents in the crowdsourcing and sharing economy sectors will take centre stage at this event for entrepreneurs, c-suite level executives, and anyone in government agencies, start-ups and non-profit organizations who would like to seek out and harness open and collaborative solutions.
Click here for an outline Agenda which will include presentations and discussions covering fossil-free energy, crowdfunding in Sweden, roles of crowdsourcing in developing smart cities, the circular sharing economy and the future of work and job creation. And just maybe the Northern Lights, the Aurora Borealis, will pay us a visit while we're there.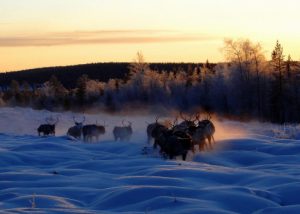 For those who are perhaps a little more adventurous there is an optional extra two days on March 18-19 when you can stay to share and discuss more topics with other delegates while experiencing a number of Arctic lifestyle activities. Enjoy an outdoor lunch round a fire on open ice and try ice fishing, maybe meet some of the local Sami people who manage the reindeer herds, dine in a Sami tepee, or try your hand at dog sledding or snowmobiling.
CSW Summit Arctic Circle takes place in partnership with Lapland Vuollerim Welcomes You, a community based tourism company, providing genuine 'everyday life' experiences. Tickets are now available here with Earlybird Ticket savings, places are limited.