Crowdcentric business models are disrupting the way we start, scale or diversify businesses today and day 3 of programming at Crowdsourcing Week highlighted just that.
June 6 opened with presentations from Paul Neiderer, ASSOB, Darren Westalke of Crowdcube and Leo Shimada who highlighted the trends, opportunities and challenges in equity crowdfunding today while Azran Osman-Rani, CEO of AirAsiaX and Erick Stephens of Microsoft shared the relevance of using the crowd for innovative solutions at the enterprise level.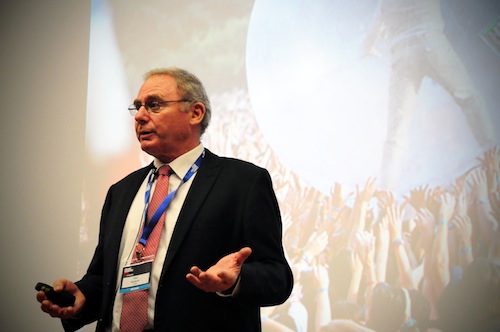 We had some fantastic talks from Aseem Thakur (Give Asia), Alkarim Nasser (BNOTIONS), Loring Harkness (Newton Circus) and Tomas de Lara (Comum) who focussed on crowdsourcing and crowdfunding for non-profits, social enterprises and the new economy. Simon Dale from SAP and Kjetil Olsen from Elance spoke about how big data and the democratized  web are blurring the lines for both companies and their employees. Saeed Hassan from Crowdbaron talked about exciting opportunities for investors in real estate through crowdfunding.
The afternoon focussed on crowdfunding with the Pirate 3D's co-founder Brendan Goh taking center stage with our founder Epirot Ludvik Nekaj in a Q&A on how they ran the most successful crowdfunding campaign in Asia. Pirate 3D became a crowdfunding success story when they raised their goal of $100K within minutes of launching the campaign on Kickstarter. The startup promises to bring 3D printers into homes for less than $400 and has raised nearly a million dollars with 12 days to go.
The spotlight was then turned on the startup and investor climate in Asia with an engaging panel discussion. Yinglan Tan, Mark Hon and Jeffrey Paine talked with the audience and moderator Gwendolyn Tan on the opportunities crowdfunding presents for investors.
Day 3 ended with the announcement of the winners of the startup challenge. We had four winners and they are all some great apps and with global representation from Greece, France, India/UK and Germany. The startups were picked on the basis of pitch, business model and crowdfunding potential.