After two decades of economic transformation, Sweden is top of Forbes's 2016 list of countries that are the most inviting for capital investment.*
Undoubtedly this is great news for Sweden, a country that is definitely punching above its economic weight. Though Swedish global business success goes back much further. Volvo, Electrolux, Ericsson and H&M are all Swedish. Furniture and furnishings giant IKEA was founded in Sweden in 1943 by then 17-year-old Ingvar Kamprad.
In the digital age, an era of disruption in many established business sectors due to new entrepreneurial ways to utilise the interconnectivity of billions of people, Sweden quickly became a fertile launchpad for tech startups.
Skype was co-founded by Swede Niklas Zennstrom in 2003. The world's largest audio streaming platform, SoundCloud, was established in August 2007 by Swedish sound designer Ljung and Swedish
artist Wahlforss in Berlin. In 2008 the music streaming service Spotify was founded in Sweden by Daniel Ek and Martin Lorentzon. The company has 40 million paid users (twice the number of Apple Music).
Sweden is also the home to a pair of companies that created two of the biggest digital games. King Digital Entertainment started in 2003 and nine years later launched the

addictive Candy Crush Saga mobile game, which has been downloaded more than 500 million times. After a 2014 IPO, Activision Blizzard paid $5.9 billion to acquire King in 2016. Mojang was founded by Markus "Notch" Persson in 2009 and developed the hit block-building game Minecraft. Microsoft paid $2.5 billion for the company in 2014.
Although not on such a global scale, other Swedish initiatives firmly encapsulate a collaborative crowd economy and sustainable society ethos. Skjutsgruppen is a non-profit car ride sharing movement that started as a small social experiment in 2007. Like most initiatives in the collaborative economy it encourages the use of "idle capacity", in this case when car seats are empty. Benefits include reduced vehicle emissions and stronger social ties within communities as previous strangers meet and share their time together. Almost €11,000 raised on the Swedish crowdfunding platform FundedByMe in November 2012 helped give the low cost operation a secure base. Today it has more than 60,000 'participants' – no one is designated a user, member or consumer.
FundedByMe is Sweden's premier equity and loan crowdfunding platform and operates on a global basis. With more than 76,000 registered members in 181 countries, by the end of 2016 FundedByMe had raised almost €30 million for over 460 successful crowdfunding campaigns, averaging €5,500 per investment with investments made from 45 countries. This is almost double the total amount raised during its first five years up to December 2015.
Also operating in the transport sector, Sunfleet Carsharing shares pools of cars for individual use rather than shares rides in privately owned vehicles. Run by Volvo since 1998, they provide only green

cars in 50 Swedish cities. As well as producing lower emissions than conventional cars the Sunfleet vehicles spend less time in parking spaces, easing inner city traffic congestion as motorists drive around looking for somewhere to park. Volvo recently announced they will create a new business unit in 2017 dedicated to car sharing and based on Sunfleet.
TaskRunner was founded in 2014 and is a trusted community marketplace for people to outsource tasks to suitably qualified and pre-vetted freelancers in their local community, online or via smartphone, when and where required. Organisations and individuals pay for specialist help only when they need it, and service providers can choose when they want to operate in the 'gig' economy and balance their own work/life priorities. TaskRunner's insurance covers everyone involved. Get someone to assemble that flatpack Ikea furniture for you!
With the history and continued excellence of Swedish innovation and entrepreneurship, including in recent years within the crowd economy landscape, it's not surprising that our next CSW Summit is in Sweden, in fact inside the Arctic Circle. Here are links to an Agenda and Ticket Registration.
The Summit begins on March 15 in Luleå, a coastal city with a population of 75,000. Luleå Airport is one hour's flying time from Stockholm Arlanda Airport and there are overnight trains from Stockholm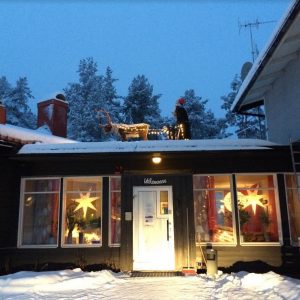 and Gothenburg.
From Luleå the conference will transfer on March 16 in the afternoon to nearby Vuollerim, a rural community of 800 people that boasts an astonishing 60 businesses, 40 NGOs and 7 crowd-based companies. Vuollerim has transformed itself through embracing crowdsourcing-based business models – is it a living embodiment of what could exist on a larger, ultimately global scale? Form and discuss your own first-hand opinions easily with other delegates while you all stay in the crowdsourced Hotel Vuollerim, Gästgiveriet which has 150 co-owners! The Summit continues with more top speakers on March 17.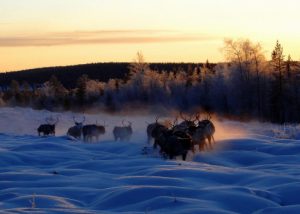 An optional Arctic Expedition weekend extension over March 18 and 19 at CSW Summit Arctic Circle will give you fascinating insight into an entire community that has embraced crowd sharing, and also unforgettable memories of Arctic lifestyle experiences including ice fishing, dinner hopping, meeting Sami reindeer herders, going dog sledding or snowmobiling and dining in a Sami tepee (though some activities may be subject to an extra charge). Maybe the Northern Lights will make a guest appearance.
We'd like to see you there, please book your place now, a limited number of tickets at Earlybird prices remain available.