The Future of Crowdsourcing is Poland's first conference on April 12 devoted solely to the potential of crowdsourcing for marketing purposes. Crowdsourcing Week is teaming up with MillionYou, Poland's premier crowdsourcing platform for marketing, to produce the first of three summits in Europe.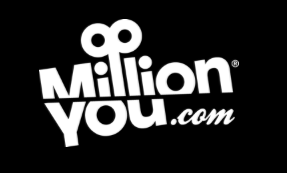 The conference will feature a number of Polish and international speakers who will discuss issues such as the implementation of crowdsourcing on various stages of the marketing process, the open companies of the future and media disruption through crowdsourcing.
Stellar Speaker Lineup
Shelley Kuipers, CEO of Chaordix and Epirot Nekaj, Founder of Crowdsourcing Week, will be among international keynote speakers covering these topics. In order to tailor the conference to the needs of Polish brand managers and marketers, a panel discussion will look closely at the opportunities and challenges of using crowdsourcing in this specific market. The list of participants includes leading specialists in the field of digital media and crowdsourcing specialists as well as the author of an upcoming book on crowdsourcing, Jacek Piątkowski.
The case studies of the most innovative crowdsourcing campaigns carried out by both companies and non-profit institutions will then be presented by the men (and women) behind their success. Lastly, Piotr Wieczorek of Ernest & Young Business Advisory Poland and  Tomasz Jaworski, Converged Infrastructure Sales Specialist at HP will talk about the cooperation between crowdsourcing and businesses in both digital and analog world.
MillionYou & Crowdsourcing Week To Highlight Vast Possibilities in Crowdsourcing
The event is organized in partnership with MillionYou, Poland's first crowdsourcing platform and a major advocate of crowdsourcing-based marketing communication. MillionYou is devoted to spreading the knowledge about crowdsourcing and the vast possibilities that it offers through conferences, press articles and white papers. Although crowdsourcing has already been implemented by some early-adopter companies, the trend has not yet gained such a momentum in Poland as in the rest of the world. The conference's significance lies in fact that it's the first occasion for marketers, creative and crowdsourcing service providers to meet and exchange opinions. It will also be the first time that local case studies of crowdsourcing campaigns will be analyzed step by step by their inventors, offering all marketers a chance to clear any doubts they may have about this tool, still innovative and fairly unfamiliar in the Polish market. Jan Kasprzycki-Rosikon, MD, MillionYou and one of the keynote speakers at the conference sees great potential in the event.
"Never before has the concept of crowdsourcing been given so much attention in Poland. Our audience will leave with a full understanding of what crowdsourcing can be used for and what benefits it offers. Our aim is to raise awareness and open people's eyes to the number of marketing goals crowdsourcing helps achieve faster, better and, most importantly, for long. The keynotes will be as much about education as inspiration.

We're looking to cause some positive disruption in the way advertising and marketing is approached in Poland and get both the managers and creatives ask themselves: why don't I finally make a real connection with consumers by letting them participate?

We are also grateful to the City of Warsaw who have supported us by sponsoring the venue for the event."
Ahead of the global conference in Singapore in June, CSW will highlight emerging trends in crowdsourcing, open innovation and crowdfunding in Europe. These summits will further CSW's agenda to offer a global platform for innovation, efficiency and social responsibility to help organizations transform in this new digital economy. Will join us in Singapore?