We just concluded our crowdsourced poster contest on 99designs; inviting designers to contribute a poster featuring an inspiring quote related to collaboration and innovation. 
After crowdsourcing a line of amazing Crowdsourcing Week t-shirts from 99designs for last year's conference (my absolute fave tee designs), we reached out again this year to the 99designs community to craft unique and eye-catching conference swag for 2014.
Over 118 designs were submitted by over 25 designers from all over the world, who all incorporated an inspiring quote related to collaboration and innovation into their poster. Our team had a tough couple of days going over the designs, many of which were posters with edgy designs, typography and colors. Truly, there were many many favorites.
ANNND here are our top three favorites – all winners of this contest and recipients of a full access pass to our CSW Global conference in Singapore and cash prizes. The winners span the globe from the USA and Greece to Romania! Be on the lookout for conference swag featuring these unique crowdsourced designs at the upcoming Crowdsourcing Week 2014 Global conference April 07-11 in Singapore.
VisualTaboo – Redondo Rabago from Raleigh, North Carolina, USA. Website: http://visualtaboo.com/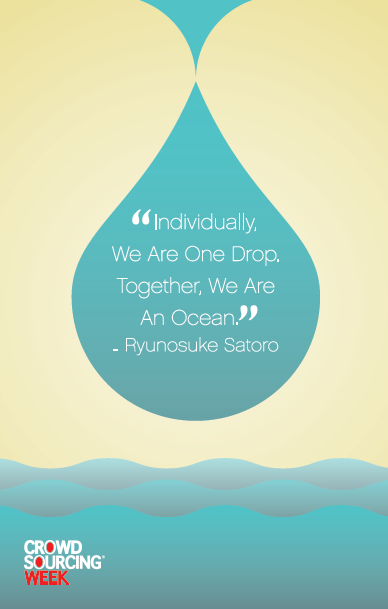 Maria Petraki – Maria Petraki from Greece. Website: Facebook page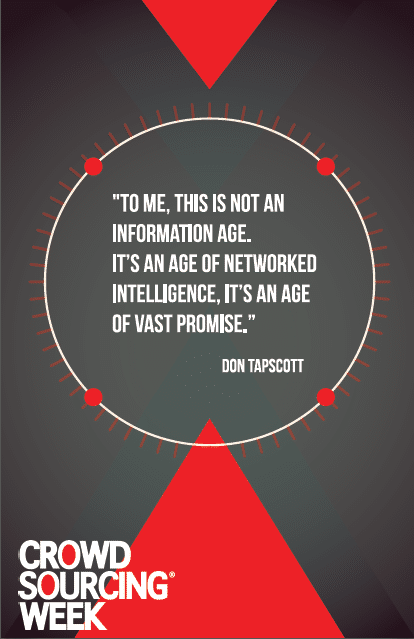 Growingincubi – Cristina Chirila from Romania. Website: http://growingincubi.blogspot.ro/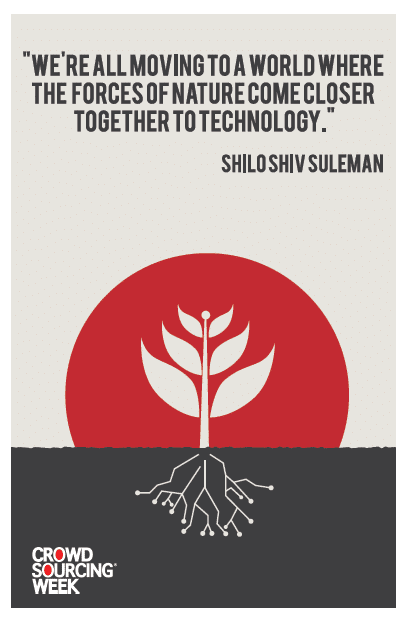 We are thrilled with the winning designs and have some creative ideas to include these designs on conference posters, t-shirts and CSW promotions items. Thank you to the winners and all the talented designers who participated in our contest!
Which one of the winning designs is your favorite? Do you have an idea for a perfect way to feature these designs? Share your thoughts via a comment.
——————-
Crowdsourcing Week Global 2014 is the annual global conference on crowdsourcing, crowdfunding, open innovation and the collaborative economy. Taking place in Singapore from 7 to 11 April, 2014, the event will bring together innovators and entrepreneurs for an inside look at the collaborative business practices required to flourish in our increasingly connected world.