The inaugural class of  Young Achievers Program (YAP) fellows for Crowdsourcing Week Europe 2014 is now complete! The response to the program was overwhelming and we are truly inspired by all the passionate and accomplished submissions received. Here are the three newest fellows for CSW Europe 2014.

James, Filippos, and Carl  join the YAP fellows introduced in the first and second announcements to form a fabulous group of fourteen total young achievers who will be attending CSW Europe 2014 next week, to learn from and network with pioneers of the crowd economy. Want to join the fabulous fourteen? All spots for CSW Europe 2014 are now filled, but for each upcoming Crowdsourcing Week conference we'll be opening up a new call for membership – so stay tuned for the next round!
Filippos Zariopis
Copenhagen, Denmark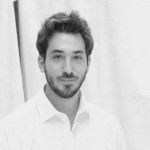 I'd love to advance my steps in the field of collaborative consumption. I can provide valuable contribution through the knowledge and experience developed through my thesis in car-sharing, crowdsourcing projects for my startup, and participation in an Indiegogo campaign.
Work focus: I'm most interested in crowdsourcing as it pertains to e-learning and open innovation. I would gladly present the case of my startup, Squeezt, and challenges we are currently facing. I can provide feedback to young startups & entrepreneurs in the topics of business models and crowdfunding.
Carl Demolder
Lund, Sweden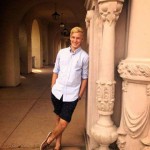 I have always wanted to become an inventor and now I am creating a business out of my passion. I have an interest in Kickstarter, angel investing, and incubators.
Work focus: I am a mechanical engineering student with a mechatronics background.  I also founded a startup, Slithr Electric Vehicles. Currently, we have a working prototype of our product, and we are trying to get funding to advance our prototypes to the next level.
Join us in congratulating our YAP Fellows on LinkedIn & Twitter. We all will surely be seeing more of them in the future!