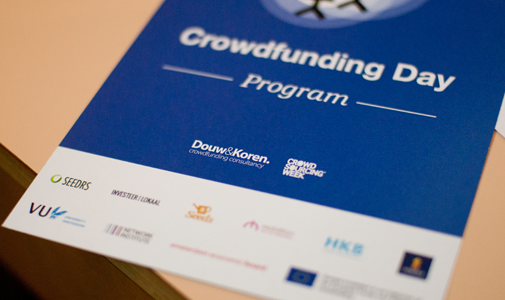 'Crowdfunding Day', the first crowdfunding conference in Amsterdam on April 15, produced by Douw&Koren and Crowdsourcing Week delivered strategic insights for both private and public organizations on the possibilities of crowdfunding. 
The hugely successful event, supported by Amsterdam Economic Board, Network Institute & VU University Amsterdam was well attended by over 150 professionals and experts, that prompted a last minute venue change. Frank van Harmelen from Network Institute delivered opening remarks by stating that his Institute is committed to support such disruptive initiatives and is looking to develop crowdfunding in Netherlands and lead the way for Europe.
The one-day summit brought together platform owners and experts, start-ups, innovation managers from the public and private sector, academic researchers, marketers and fundraisers. It was an opportunity for professionals and entrepreneurs to learn more about crowdfunding and its success factors.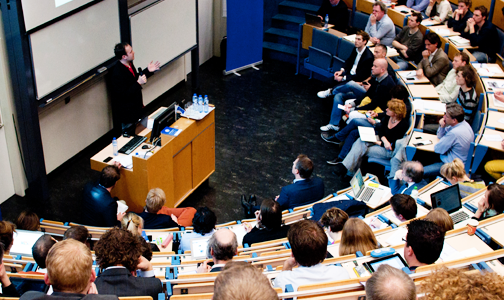 'Crowdfunding Day' in Amsterdam, was organized by Douw&Koren in partnership with Crowdsourcing Week as one of three major events that highlight emerging trends in crowdsourcing, open innovation and crowdfunding in Europe.
Under the theme 'Road to CSW Singapore' these summits were planned to offer European organizations a global platform for innovation, efficiency and social responsibility as we head towards Crowdsourcing Week in Singapore -June 3-7. With the other two events in Berlin and Warsaw, the three European summits brought together more than 500 people, experts and professionals in this space. We are proud to select Singapore as the next global hub for innovation and look forward to bringing the best content on crowdfunding, crowdsourcing and open innovation.
Register here for Crowdsourcing Week in Singapore -June 3-7