The UK's Sunday Times recently reported on blockchain newcomer Zcash rivalling virtual currency Bitcoin with its advantage of complete anonymity. Related blockchain reputation and security issues are items we have recently covered at Crowdsourcing Week with articles about Bitcoin as the preferred form of payment for ransomware and June's $50m Ethereum heist.
A broader issue of the industries most susceptible to blockchain disruption through crowdsourced finance has been the subject of debate through numerous Quora questions and answers, with industry notables such as John Whelan, Director of Innovation at Santander and Alan Morrison, Senior Research Fellow at Pricewaterhouse Coopers offering their contributions.
On Day 2 on 22 November of Crowdsourcing Week's CSW Europe 2016 week-long conference in Brussels we have our own lineup of disruptive finance industry thought-leaders within the wider scope of the day's overall theme, Crowdsourcing, Co-creation and Crowd Innovation. It is an event for entrepreneurs, C-Suite level executives, government and regulatory officials, start-ups and non-profit organizations alike who would like to harness best practice open innovation and collaborative solutions. Like all days of the conference it will feature rapid-fire 20 minute presentations interspersed with lively panel discussions, with opportunities for effective networking with crowd economy peers and speakers alike throughout each day and at evening events. Here is a full Agenda and tickets are available now.
Here are details about three of the speaker sessions on Day 2, November 22nd.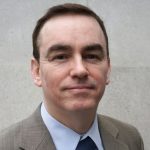 Eddy Travia is a pioneer investor in blockchain technologies and the CEO of Coinsilium, the first blockchain investment firm to join a recognized stock exchange via an IPO. His session titled "Blockchain: A Game-Changing Technology" will cover how blockchain technologies impact large and small, public and private organizations. Learn about the origins, the latest trends, the main innovators and the real world applications of blockchain technologies.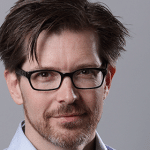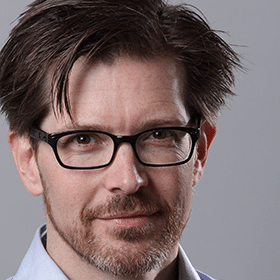 In current times with religious strains and tensions mounting we will hear from Fredrik Barkenhammar, 45, who is the head of fundraising at the House of One. His session is called "Three Religions Under One Roof." The House of One is building a mosque, a synagogue and a church under one roof in the centre of Berlin. The building is funded through a global crowdfunding campaign. What obstacles are there in launching such a project? Who are the strongest supporters and who is opposed to it?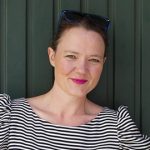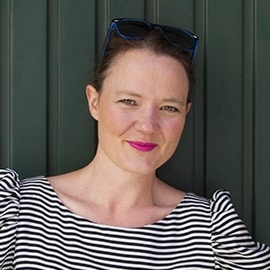 In her session called "How to Build Up a Crowdsourcing Community" we will learn from Anne Arndt how to find your community and how to nurture and motivate them to engage with your crowdsourcing brand. This session will explore everything from how to frame tasks in the briefing stage, get creative professionals on board, and keep them motivated throughout a crowdsourcing project's lifecycle. As former CEO/CPO of Pasary and Brandsliste, Anne has specialized knowledge in building up business for community-driven platforms. Currently, Anne is Head of Product at jovoto, an open innovation platform connecting global brands with the best creative talent worldwide.
The week-long CSW Europe 2016 will be the largest gathering of the continent's most innovative crowdsourcing minds and leading practitioners of crowd-based business models and solutions to so many of today's – not tomorrow's – educational, workplace and social community issues. Here is a full Agenda and you can register for tickets now to be part of it. Come and join us.