Our commitment to being the global leader and innovation platform for all things crowdsourcing is founded on a mission to inspire and power breakthroughs through collaboration with our crowdsourcing partners. Those partners mean that through Crowdsourcing Week's ultimate crowdsourcing resources we are able to provide innovation-seekers within any sort and size of organization with end-to-end strategy, planning, and execution of crowd connection experiences at a whole new level of value and meaning – powered by a decade's worth of expertise with The Crowd.
What used to be the focus of boot-strapping entrepreneurs, or dedicated in-house teams working to develop highly confidential business innovations and solutions, has been transformed by growing acceptance and adoption of crowdsourcing and the value it can add. Armed with smartphone and internet technology, it is possible to access networks of problem solvers and service providers on an on-demand basis.
You may want to access expertise to accelerate developing your ideas or business. Through the choice of platform, they may be experts in your specific business or industry sector, or experts in their own with transferable knowledge, insight and expertise that can spark disruptive innovation through making previously unimaginable connections.
Or maybe you more simply want to add capacity at times when necessary microtasks exceed your organization's resources. A number of platforms have networks of microtaskers looking for short-term opportunities to earn in the gig economy. They may be retired, housebound, caring for dependents, work irregular shifts, or for any other reason prefer  working from home at times when it suits them. In some cases, microtaskers may treat it as a stepping stone to regular employment – and they will seek to impress!
Crowdsouring resources in Prize Challenges
Mass digital connectivity has created valuable opportunities for organizations to harness knowledge and expertise far beyond in-house teams or expensive professional consultants to drive innovation. Whether you are a startup business, a global corporation, or at any stage in between, many users of prize challenges are unsure where to start, and how to avoid common pitfalls.
There are non-employee experts to consider involving within your own business sector or industry who will be familiar with industry-wide issues, and experts who could bring transferable insight from other sectors. Do not overlook using your own existing crowds – employees, customers and suppliers who are familiar with your products or services. Large issues can be broken down to a series of smaller ones, and each task can target different audiences. 
To start the process it's best to consider how you want it to end. What do you want to receive in a range from outline ideas to working prototypes? Who will sift through the response your challenge generates, and what criteria will they use? What impact would different scales of a monetary prize have? Maybe shortlisting the best of the first stage responders and giving them more information, maybe even a budget, would be the way to go. What will govern ownership of any resulting intellectual property? These factors are common to all open innovation projects, and we can connect you with a platform of proven expertise to guide and work with you. 
Microtasking 
Get big things done faster, better and cheaper by breaking them down to a series of microtasks and offering them to an on-demand workforce. Numerous platforms have established good reputations for the reliability and accuracy of the work carried out by their crowdsourced microtaskers.
Diverse tasks, usually at a clerical level, include image identification, transcription and annotation; content moderation; data collection and processing; supplying images; checking supermarket shelves and product displays; audio and video transcription; and translation work. Clients use the platforms to post bulk tasks that need completion, and workers select tasks they can handle and are paid for each individual task or piece of work completed. The platforms pay the workers the price indicated by the client, minus any fee.
'Employers' that use microtask platforms sometimes find taskers they feel particularly comfortable with, and may choose to work with them on a fairly regular basis. Improved and growing relevant experience of a microtasker with an organization's activities is a benefit to both parties when crowdsourcing resources.
Machine Learning & AI 
The use of artificial intelligence is vital in many sectors to manage the vast amounts of information that are available, and to accelerate analysing it to reach positive outcomes. However, many AI-based processes that perform well enough in laboratories, within controlled parameters, fail to achieve good enough results in the real world where they can face more arbitrary situations. For example, AI trained to spot particular medical conditions is going to struggle with poorly focussed or low resolution images if it was trained only with crystal clear ones. Or voice activated AI may not recognise language dialects or heavy accents. Just doing more of the same type of training will not resolve these issues.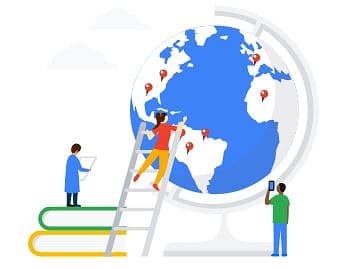 Google researchers believe the bar is set too low, resulting in "underspecification." Since August 2016 Google has asked and encouraged its 1.7 billion worldwide users, who represent 87.5% of all mobile search traffic, to help improve the quality of services such as Google Maps, Google Translate, and others, so that everybody in the world can benefit. Our ultimate resource for all things crowdsourcing can connect you with machine learning platforms that work with the crowd to improve the quality and humanize your own AI-based services. 
Speech Recognition  
Make your audio technology more accessible and accurate. Speech recognition technology is a form of AI. Automatic Speech Recognition (ASR) enables machines to register a set of words they hear used in spoken language, match them to a text transcription, and then search multiple transcribed possible responses for the best fit to provide a spoken reply and take appropriate action. Smart technology is increasingly creating opportunities for the integration of speech recognition tools to improve customer/end-user experience. More and more smart gadgets and smart devices are coming to the market place with various speech and voice enabled tools.
Two measures of success rates are based on how accurately machines understand what is said to them, and then how successfully they respond with the correct response. Common problem areas are regional accents and dialects, or people speaking a non-native language. Machine learning improves response success rates across time because correct response selection is based on an ever-growing number of occasions when users are satisfied. Though success rates of understanding what is said to begin with is closely linked to the quality of speech datasets that are used to train the automated service provider.
Crowdsourcing Week's ultimate resource for all things crowdsourcing will allow you to collaborate with a market sector leader who has resolved all these issues, and more.
Crowdsouring resources in Cybersecurity  
Protecting your company from cyber threats is more important than ever. The pandemic lockdowns have meant many people working from home and accessing company files through domestic internet connections. Resulting spikes in corporate hacks have heightened the need for greater security on an on-going basis. Cybersecurity providers including Bugcrowd and Synack have crowdsourced networks of trustworthy ethical hackers who are happy to try to find ways in to apps and sites before any bad guys do.
They generally already have jobs in IT and take on "white hat hacks" to earn extra as a side hustle and to widen or accelerate their experience. Payment is usually on a performance basis per fault found. Though sometimes the best incentive to them is the challenge it represents.
Creative Content   
Crowdsourcing creative content can work at several levels. 
One is at a strategic level to determine an overall approach, considering tone of voice and techniques to use for a variety of communication channels. There are platforms available that can introduce clients to seasoned professionals with the skills and know-how to guide them through this process, and create briefs for executional experts to work to.
At another level there are platforms with communities of executional experts who can create logos, graphic designs, video content, social media material, packaging formats and designs, and meet content marketing requirements. Working by crowdsourcing resources from marketing professionals in other territories or cultures, if that's what you decide, can stand taken-for-granted concepts and ways of doing things on their head.
Crowdsouring resources in Marketing
Benefits delivered through crowdsourcing in the Marketing sector include fresh minds, uncluttered by any corporate mindset, to focus on your new product development, market positioning, communication strategy and packaging design. It's possible to maintain an in-house approach to fully manage the process and go direct to individual freelance professionals. Or some platforms perform an Account Director role to understand your aims, build a bespoke team from their database of freelance specialists, brief them, and manage the whole process for you.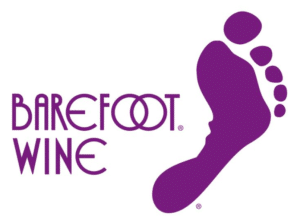 Sometimes great marketing solutions can come from crowdsourcing among employees and customers.  We hear so many times that Marketing should be a state of mind throughout a whole organisation, and not just the responsibility of people with the word in their job title, so ask everyone for ideas.  In its early days, the world #1 wine brand Barefoot Wines often found itself in stores on the bottom shelf. They lacked leverage to get on eye-level shelves, and it was an Accounts Department person who suggested floor stickers with the Barefoot logo to lead shoppers from the store entrance to their hiding place. Crowdsourcing resources in-house inspired a marketing breakthrough  to resolve a sales process disadvantage . Get your brand ready for 10X and be BOLD!